Biography for
Farida W. Gipson Burtt

,

CHt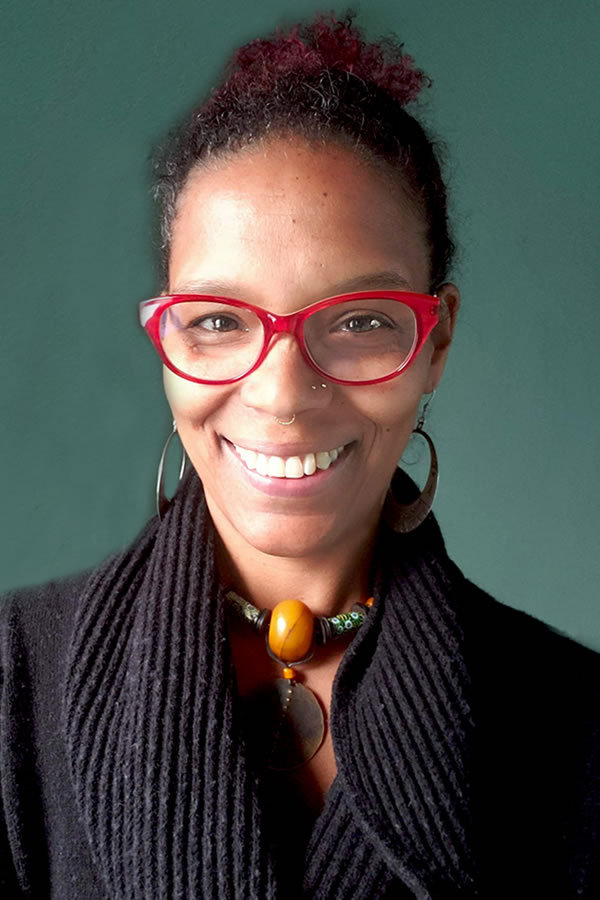 Farida is a Hypnotherapist, NLP Practitioner, Reiki Master Teacher, Certified Yoga Instructor, Bach Flower Remedy Certified, Aromatherapist, Certified Tarot Card Reader, and Intuitive Healer.
Born and raised in Kenya, Egypt, and Indonesia. At a very young age I became very interested in the mind, body, spirit connection. Positivity has been the key for me as a loving, supportive listener. My passion is to inspire you to use your intuition to create positive holistic changes and cultivate a more peaceful way of being.
I spent so many years being a prisoner of my mind. It seemed I could not stop my thoughts from trip trapping me up and spiraling me out of control. A great soul mirror of mine said the circle is the spiral is the sphere – contemplate that and draw 2,000 circles – see if you can figure out why you cant be quiet and what causes you to spin in circles.
WOW, was I amazed when I started the exercise of drawing circles I managed to figure out how silly I was being. Why would I take ten thousand steps to simply take one? Ah-ha, when I got FOCUSED while drawing those circles I realized I had been quiet for the first time in a long time. The focus was the one step I was missing to be able to be quiet and stop spinning circles and spiraling long enough to make it to the sphere, the center where I was able to meet myself in silence.
So my message in all of this is to breathe, FOCUS, and stop spiraling and running around in circles and create the silence of the sphere where you can truly hear yourself loving all of you and feeding you with your truth and all of your living light and pure love. Stay light, stay easy, and stay blessed, your breath is your greatest teacher and friend, is what I always say.
---
Hypnotherapy Specialties
Abandonment
Breathing
Change Habits
Child Birth
Creativity
Death or Loss
Dreams
Fertility
Forgiveness
Improve Health
Lower Blood Pressure
Pain Management
Relaxation
Sadness
Self Awareness
Self Esteem
Self Forgiveness
Self Mastery
Stress
Writers Block
---
Experience
Sessions include modalities of art, movement, sound, meditation, and breathwork to activate your creative spiritual self. A heart centered approach where your mind and body return to their natural state of harmony, peace, and balance.
Get out of feeling stuck. Find out where you are stuck and expand your creative flow. Tap into your intuitive nature and strength with guidance by accessing your right brain through hypnotherapy, movement, meditation, art and yoga. True peace begins within and pours forth like a divine river.
---
Education
BA Anthropology




Sonoma State University


Date Started: 07/07/1991 - Date Graduated: 07/27/1997


Diploma in Clinical Hypnotherapy with Honors




Hypnosis Motivation Institute

- Nationally Accredited College of Hypnotherapy - 818-758-2700
Date Started: 12/15/2020 - Date Graduated: 01/31/2022
Total Hours: 720 - Total Weeks: 52 - Total Years: 1
---
Continuing Education from the American Hypnosis Association
5 Powerful Ways to Launch, Market, and Grow Your Hypnotherapy Practice

- 04/2021

Advanced Advertising and Promotion

- 04/2021

Aging Well: Staying Sharp with Hypnotherapy

- 03/2021

Body Syndromes

- 02/2021

Build and Enhance your Hypnotherapy Practice with Group Hypnosis

- 04/2021

Business Basics: Tools to Get, Retain and Help More Clients

- 04/2021

Cancer: The Path of Diagnosis to Hypnosis

- 09/2021

Cheryl O'Neil/Justine - Stop Smoking

- 02/2021

Clinical Case History Package 1

- 03/2021

Cognitive Behavioral Therapy and Hypnosis

- 01/2022

Creating a Professional Zoom Room

- 03/2021

Creating Easy and Effortless Hypnosis Workshops

- 06/2021

Crystal Singing Bowls and Hypnosis

- 04/2021

Doing Time - Rehabilitating the Incarcerated

- 04/2021

Embracing Your Shadow Self

- 05/2021

Emergency Hypnosis

- 07/2021

Emotional and Physical Sexuality 1

- 01/2021

Emotional Resiliency and the Actor

- 04/2021

Ethics and Boundaries for California Therapists

- 04/2021

Explode Your Practice with Phone and Skype Sessions

- 03/2021

First Three Hypnosis Sessions

- 01/2022

Getting Comfortable with Silence

- 04/2021

Healthy Boundaries

- 04/2021

Help Your Clients Overcome Writer's Block

- 06/2021

Helping Hypnotherapy Clients with Driving Anxiety

- 05/2021

Hypnosis and Anxiety

- 08/2021

Hypnosis for Past Life Regression Therapy

- 06/2021

Hypnosis in History

- 12/2020

Hypnotherapy and Rehab: An Inside Look

- 08/2021

Important Dynamics in Creating Successful Relationships

- 05/2021

Intimate Conversations with Dr. John Kappas

- 03/2021

Introduction to Applied Suicide Intervention Skills Training (ASIST)

- 01/2022

Introduction to Professional Podcasting

- 06/2021

Intuitive and Energy Healing

- 03/2021

Is it Intuition, or is it NLP?

- 01/2022

Kappasinian Hypnosis

- 03/2021

Make Anxiety Your Best Friend

- 08/2021

Making the Unconscious Conscious

- 02/2021

Marketing Mastery - The Basics of Building your Practice

- 05/2021

Master the Arm Raising

- 05/2021

Mental Bank Seminar

- 01/2021

Mindfulness and Hypnotherapy

- 02/2021

NLP: Principles and Strategies of Success

- 04/2021

Rapid and Instant Inductions

- 08/2021

Sacred Breath and the Human Potential

- 02/2021

Say What?! Using Radio, TV, Writing and Talks to Build Your Practice

- 05/2021

Sigil Magic Imagery - Draw your Way to Success

- 02/2021

So you want to write a book?!

- 05/2021

Social Media Marketing from Your Smartphone

- 05/2021

Spiritual Tarot: Hypnotic Applications for the Archetypes of Tarot

- 02/2021

Spoon Bending - Come to the PK Party!

- 02/2021

Stress Relief Techniques

- 04/2021

Subtleties of Hypnotherapy

- 05/2021

Super Power Style: Dressing with Intention

- 04/2021

Superbrain Yoga and Pranic Healing

- 02/2021

Taking Positive Psychology to Corporations

- 05/2021

Tapping the Subconscious through Conversational Hypnosis

- 03/2021

Teens - Managing Stress in this Fast-Paced Competitive World

- 02/2021

The 12 Steps of AA and Hypnotherapy

- 04/2021

The Client Drought, A Shift in Perspective Can Shift Your Experience

- 05/2021

The Empty Leash - Hypnosis and the Loss of a Beloved Pet

- 04/2021

The Gifts of Trauma

- 02/2021

The Insider Secret to Generating and Retaining New Clients

- 05/2021

The Power of Colors

- 05/2021

The Power of Releasing Guilt and Shame

- 05/2021

Therapeutic Creative Journaling

- 06/2021

Uplifting Depression - How Hypnotherapy Can Help

- 04/2021

Wisdom of the Body-Mind in Hypnotherapy

- 07/2021
---
Certifications
Certified Hypnotherapist


American Hypnosis Association - 818-758-2700
Certification Number: 010617
Certification Valid To: Apr 19, 2023
---
Certifications from the American Hypnosis Association
Certified Practitioner of Neuro-Linguistic Programming

- 01/2022

Hypnosis and Grief Recovery

- 06/2021

Hypnosis and Pain Management

- 09/2021

Hypnosis and Tinnitus

- 09/2021

Past-Life Regression Therapist

- 05/2021

Smoking Cessation

- 07/2021

Trauma Recovery Hypnosis

- 04/2021
---
Awards
Honors Graduate


Hypnosis Motivation Institute - 01/31/2022
---
Professional Memberships
American Hypnosis Association


Member Since: 2021
---
Website
New Heart Transformation Hypnotherapy and Healing
https://NewHeartTransformationHypnotherapyandHealing.com/
---
Languages Spoken
---
Contact Information
Farida W. Gipson Burtt
New Heart Transformation Hypnotherapy
Tahoe Vista, California 96148, United States
530-448-1354