Biography for
Jacqueline T. Ambrow

,

CHt

,

MA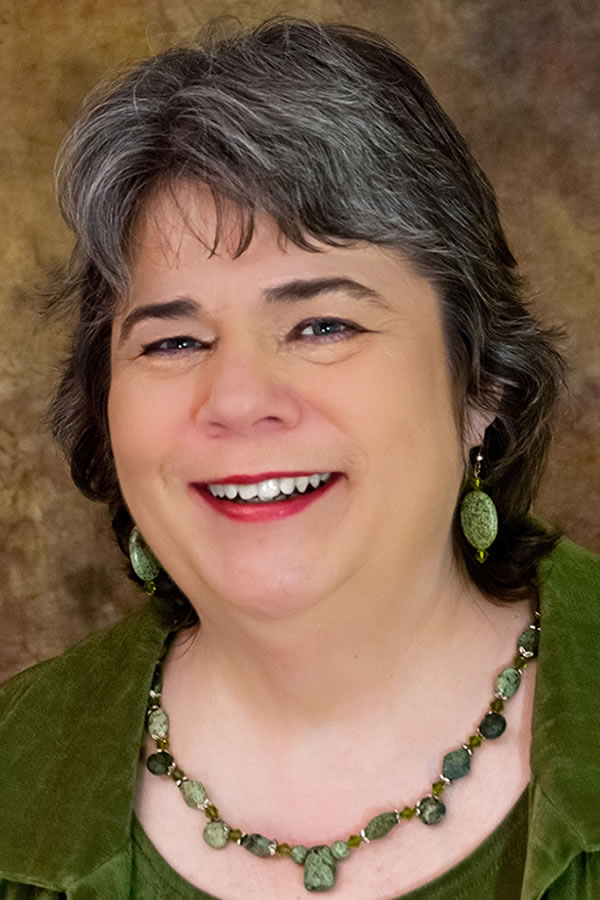 How I See You
You already have everything within you that you need in order to be the person you have always wanted to be, were always meant to be. You already have everything inside you to Live Powerfully!
Deep down, you know who you were called here to be. Your conscious awareness of your true self might be another story. Maybe you experience that profound knowledge as only a vague feeling, a longing for something more, or you may question why your life purpose seems so far away, so out of reach. Perhaps you already know, and you see yourself fully imagined, powerful and vivid, but your fears get in the way of being fully who you are.
There is nothing wrong with you. Nothing broken, nothing to fix. At the highest level of yourself, you are complete, whole and perfect. There is only to come alive and aware! When you are ready to allow yourself to take the next step in the journey to Who You Truly Are, I am here to support you!
My Story
There is a lot of power in working with individuals one-on-one due to the ripple effect that healing can create throughout a community. I used to believe that working with people one-on-one just would not make a big enough difference in the world, but I was wrong! As it turns out, it is one of the most powerful ways to bring about healing and transformation in the world.
I started out in medical school at age 18, studying three years in a six-year accelerated B.A./M.D. program. As it turned out, I had a medical condition that remained undiagnosed until I was 30 and expecting a baby. The depression that condition caused made it difficult for me to complete the program. Released from medical school, I then earned degrees in psychology and Spanish. I studied abroad in Mexico twice, first as an undergraduate and then a graduate student in Spanish.
Eventually I found my way to a Masters Degree Program in Anthropology, where I could revel in my curiosity about all things human. Part way through, I filed for divorce and found myself a single parent of a six-month-old while still in graduate school. At the time of my divorce, I was studying Neo-Reichian massage therapy with a wonderful instructor. He encouraged me to hang out my shingle as a massage therapist to make ends meet. This idea suited me perfectly, for I had been a huge fan of alternative and holistic health since before medical school. I stayed in successful private practice for four years. I did not know it then, but my little practice in massage therapy and energy work had profoundly touched many lives, often through the "ripple effect!"
Years passed after I closed my practice and started an interpreting and translating company for spoken languages, graduated with my masters and spent 17 years in the language services business. Amidst the start of the Great Recession, I came full circle and went back to school in 2008, this time through the Hypnosis Motivation Institute in Tarzana, California. In 2009 I completed Diplomas in Clinical Hypnotherapy and Handwriting Analysis and closed my main language services corporation. In August 2011, I earned the designation of Certified Hypnotherapist through the Hypnotherapists Union Local 472, one of the most rigorous credentialing bodies for Hypnotherapy in the nation. I now practice Hypnotherapy full time and only occasionally interpret. Today I have a thriving Hypnotherapy practice in which I get to assist individuals and groups to meet their goals.
On a very personal note, I have lost 85+ pounds in the last few years and credit Weight Loss Hypnosis with my clients as the main reason I have lost the weight so easily, without surgery, diet pills or a strict diet. I can say with personal authority: If I can do it, so can you! Weight Loss Hypnosis can get you there too. My favorite clients are those who have decided to transform their lives, to more fully become their potential, to be who they know themselves to be at the deepest level. What joy it is to see them blossom and thrive - I know you can too!
My Philosophy of Practice
In my case, the practice of Hypnotherapy and EFT brings together the mind-body connection, holistic health and anthropological inquiry. You see, the subconscious mind is the principal repository of self, language, and culture, including our beliefs and how we interpret the world. Together we can co-create better lives for ourselves, our families and our communities, just by accessing the power of our subconscious minds. When we expand what we subconsciously believe is possible, then we transform how we behave, what we attract, and the results we have in our lives.
I believe that when enough of us strive for our full potential as human beings, together we will transform the world. I invite you to explore what might be possible for you. Contact me today to explore how Hypnosis can help you Live Powerfully!
---
Hypnotherapy Specialties
Anesthesia
Anxiety
Change Habits
Child Birth
Chronic Pain
Death or Loss
Dreams
Exam Anxiety
General Practice
Improve Health
Overeating
Pain Management
Public Speaking
Relationship Enhancement
Self Confidence
Sports
Stop Smoking
Stress
Study Habits
Weight Loss
---
Experience
My joy is to show you how you already have within you everything you need to live your life's purpose, to live in joy, and to be who you came here to be, starting from wherever you are!
Advances in science and spirituality are coming to some of the same conclusions about the nature of reality and our own nature as human beings. I have a gift for synthesizing elements from each end of this spectrum. From left brain to right brain, from neuroscience, anthropology, medicine and quantum physics, to metaphysics, affirmative prayer, spiritual insight and shamanic healing, I combine science and soul in my hypnotherapy and EFT practice.
Having such a broad range of disciplines and perspectives allows me to serve you with approaches, metaphors, images and language that work with your unique subconscious mind. My approach is holistic, practical and soul-affirming. Clients tell me that their sessions with me are powerful and life altering. Often they are surprised by what they experience both in session and as results in their lives afterward.
Often clients have expressed gratitude for help with: pain management, stop smoking, weight loss, self-esteem, writer's block, fear of public speaking, study skills, relationship strategies, communication, cancer and immune disorders, motivation, positive outlook, confidence, insomnia, anxiety and panic attacks, learning a second language (including English!) and calculus, procrastination, grief, motivation to exercise and eat right, healing and surgery issues. I have helped pain management clients avoid radical surgery and people pass their board exams on the next try, even after 6 previous failed attempts. I am grateful for these and many more opportunities to be of service to my clients and their families.
I teach and use the powerful tools of Emotional Freedom Technique, The Mental Bank, Relationship Strategies: The E&P Attraction, and Dream Therapy. If you are looking to improve your life in all areas, these tools are must haves.
I also offer Group Hypnotherapy Sessions for targeted goals such as: Weight Loss, Stop Smoking, Pain Management, Immune Disorders and Academic Success. Feel free to ask me about their availability. And coming soon: online courses and ebooks to give you affordable access to Live Powerfully through Hypnosis!
If you live too far away to see me in person, or mobility is an issue, please consider individual sessions by phone. They are just as effective as sessions in person, and may be more convenient for you. Please contact me today. I look forward to hearing from you!
---
Education
Diploma in Hypnotherapy




Hypnosis Motivation Institute

- Nationally Accredited College of Hypnotherapy - 818-758-2747
Date Started: 03/04/2008 - Date Graduated: 09/09/2009
Total Hours: 300 - Total Weeks: 52 - Total Years: 1

Master of Arts in Anthropology




University of Missouri, Columbia




Bachelor of Arts in Psychology




University of Missouri, Kansas City




Bachelor of Arts in Spanish




University of Missouri, Kansas City



---
Continuing Education from the American Hypnosis Association
ABC's of Success

- 08/2008

Advanced Emotional Freedom Technique

- 10/2015

Basic Emotional Freedom Technique

- 01/2011

Explode Your Practice with Phone and Skype Sessions

- 12/2017

First Three Hypnosis Sessions

- 01/2009

Intimate Conversations with Dr. John Kappas

- 08/2013

Master the Arm Raising

- 07/2011

Rapid and Instant Inductions

- 09/2013

Stage Hypnosis

- 01/2009
---
Certifications
Certified Hypnotherapist


Hypnotherapists Union Local 472 - 818-743-0992
Certification Number: 5187256
Certification Valid To: Aug 11, 2022
---
Certifications from the American Hypnosis Association
Hypnosis and ADD-ADHD

- 10/2010

Hypnosis and Childbirth

- 11/2011

Hypnosis and Pain Management

- 01/2011

Hypnosis and PTSD

- 01/2013

Hypnosis and Sports Performance

- 07/2011

Hypnosis and Weight Loss

- 01/2011

Hypnosis for Anxieties and Fears

- 10/2021

Hypnosis for Immune Disorders

- 01/2011

Past-Life Regression Therapist

- 01/2009

Pre and Post Surgery Hypnosis

- 02/2013

Smoking Cessation

- 01/2009
---
Professional Memberships
Hypnotherapists Union Local 472


Member Since: 2011

American Hypnosis Association


Member Since: 2011

Society for Applied Anthropology


Member Since: 2021
---
Website
Transformation Roadtrip LLC
https://www.TransformationRoadTrip.com/
---
Languages Spoken
---
Contact Information
Jacqueline T. Ambrow
Transformation Roadtrip LLC
Gainesville, Florida 32608, United States
352-508-7444
Columbia, Missouri 65202, United States
352-508-7444