Biography for
Julie B. Myers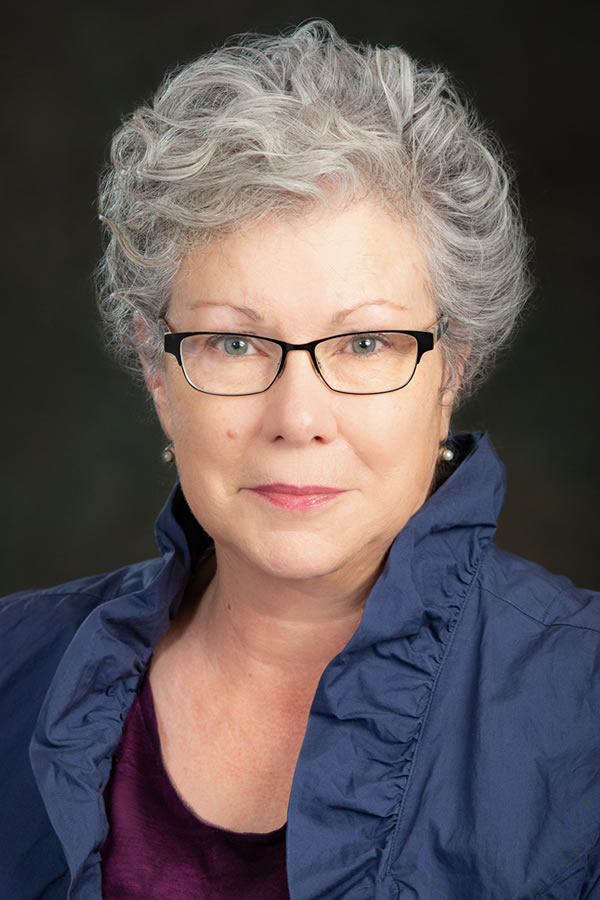 After studying the human psyche, behavior, and the spiritual and metaphysical realms for over 25 years, and coming to the conclusion that the place where the "stuff" was buried was in the subconscious, Julie found HMI College of Hypnotherapy and enrolled. Graduating with Honors, she brings this depth of life experience, training, and education to her clients' issues and is passionate about facilitating them to accomplish their desired changes.
As a Hypnotherapist and Therapeutic Imagery Master, Julie provides a safe and serene space for her clients to explore their thoughts and feelings and to identify their subconscious programs. She is an intuitive and compassionate listener who enjoys supporting her clients as they discover the vast capabilities of their subconscious minds.
Julie will design a therapeutic program utilizing imagery journeys and other techniques individualized to the clients' needs, whether it is letting go of a habit or discovering the root of an emotional wound, to enabling them to live a more fulfilling life. Dealing with grief and illness can be made bearable, and immunity can be reinforced by hypnotherapy.
Julie specializes in Therapeutic Imagery, Past Life Regression, Smoking Cessation and Pain Management, and sees clients at HMI's Tarzana Clinic as well as by Skype and Zoom.
---
Languages Spoken
---
Hypnotherapy Specialties
Anxiety
Change Habits
Chronic Pain
Cravings
Death or Loss
General Practice
Helplessness
Inferiority
Insecurity
Lack of Ambition
Motivation
Past Life Regression
Performance Anxiety
Self Esteem
Self Forgiveness
Self Hypnosis
Stop Smoking
Trauma
Weight Loss
Worry
---
Experience
A lifelong drive for understanding the human psyche led me to take courses, seminars and read many books on personal self-improvement, from the first Wayne Dyer book, to the earliest concepts of Neuro Linguistic Programming, to Alan Watts on Eastern Philosophy and Psychotherapy and Ram Dass on Spirituality. The bottom line finally became clear – the reasons for most if not all of people's pain were in the subconscious.
Finding a way to be able to access this larger part of the mind at HMI College of Hypnotherapy has given me the skills to help clients make lasting changes in thought habits that no longer work, and behavior habits that hurt, and to dramatically improve their lives.
---
Education
Diploma in Clinical Hypnotherapy with Honors




Hypnosis Motivation Institute

- Nationally Accredited College of Hypnotherapy - 818-758-2747
Date Started: 11/30/2017 - Date Graduated: 12/10/2018
Total Hours: 720 - Total Weeks: 52 - Total Years: 1
---
Continuing Education from the American Hypnosis Association
Build and Enhance your Hypnotherapy Practice with Group Hypnosis

- 11 2018

Healing the Child Within

- 04 2018

Helping Hypnotherapy Clients with Driving Anxiety

- 11 2018

Hypnosis in History

- 12 2017

Imagery for Life Passages

- 08 2019

Jumpstart 2018 Jamboree!

- 08 2018

Kappasinian Hypnosis

- 07 2018

Master the Arm Raising

- 04 2019

Metaphysical Imagery

- 06 2019

Mindfulness and Hypnotherapy

- 05 2018

Mythic and Archetypal Imagery

- 02 2019

NLP: Principles and Strategies of Success

- 02 2019

Release Baggage with Mental and Emotional Release (MER)

- 08 2018

Research Articles Course

- 06 2018

Sigil Magic Imagery - Draw your Way to Success

- 06 2018

Spoon Bending - Come to the PK Party!

- 11 2018

Stress Relief Techniques

- 06 2018

Teens - Managing Stress in this Fast-Paced Competitive World

- 08 2019

The Empty Leash - Hypnosis and the Loss of a Beloved Pet

- 02 2019

Therapeutic Imagery Training - Metaphysical Imagery

- 03 2019

Therapeutic Imagery Training - Mythic and Archetypal Imagery

- 02 2019
---
Certifications from the American Hypnosis Association
Advanced Imagery

- 04 2019

Hypnosis and ADD-ADHD

- 03 2018

Hypnosis and Smoking Cessation

- 10 2018

Hypnosis and Weight Loss

- 04 2019

Therapeutic Imagery Facilitator

- 07 2018

Therapeutic Imagery Master

- 01 2020
---
Awards
Honors Graduate
Hypnosis Motivation Institute - 12/10/2018
---
Professional Memberships
American Hypnosis Association


Member Since: 2018
---
Contact Information
Julie B. Myers
Holistic Hypnotherapy
West Hills, California 91307, United States