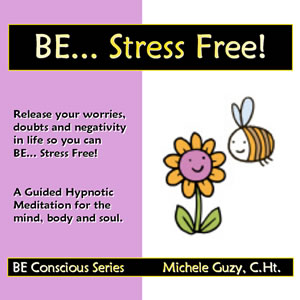 Stress comes in many forms and can affect our mind and body connection. Stress is the #1 trigger for pain, illness, addictions and emotional issues. One of the most effective ways to reduce stress is to breathe deeply and give your self effective suggestions to release the tension.
This meditation teaches you how to quickly dissolve your worries and frustrations to free your mind and body of inner stress!
This 30 minute MP3 combines deep, theta music with a soothing hypnotic imagery to access the subconscious mind. Music composed by Leigh Spusta. Hypnosis Imagery is for personal use. Do not listen to while driving.
After purchase you'll be presented with download links for the MP3 files. You'll have access to these links for 30 days.