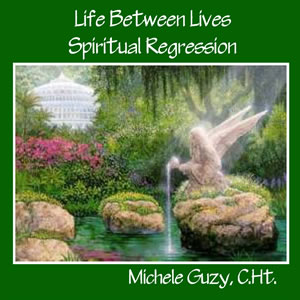 "Who Am I?" "Why Am I Here Now?" What is My Life Purpose? This fascinating program offers insight to these universal questions and more!
Explore a journey of spiritual regression and tap into the belief that our soul travels to a special place in between each lifetime. Meet your council of and spirit guides in your wisdom temple. You will be able to discover your own personal meaning of life after death and search your soul's connection to the hereafter.
This MP3 includes a 40 minute guided visualization to your inner subconscious sanctuary and uses deep, theta music to access your subconscious memories. Music composed by Leigh Spusta. Hypnosis Imagery is for personal use. Do not listen to while driving.
After purchase you'll be presented with download links for the MP3 files. You'll have access to these links for 30 days.