Associate of Occupational Studies Degree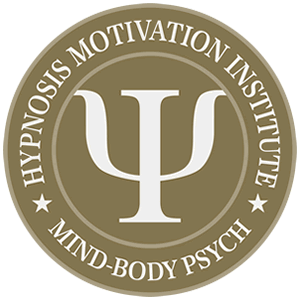 HMI is now proud to offer a new "one plus one" educational program. This one plus one means that graduates of HMI's one-year Hypnotherapy Diploma program, now have the option to apply for a second year of study resulting in a 2-year, Accredited Occupational Degree.
After completing the combined two years of applied learning, which includes 18 months of clinical internship, HMI graduates enter private practice with a winning combination of an Accredited Diploma in Clinical Hypnotherapy and an Associate of Occupational Studies Degree in Mind-Body Psychology. This combination provides students the most extensive and thorough preparation for a career in Hypnotherapy available anywhere in the world today.
A Second Full Year of Study
As students reach the end of their one-year, Clinical Hypnotherapy Diploma program, we conduct exit interviews every month for each graduating group. For many years we have heard from these new graduates that they wished we offered a "second year" of study. For some time, we have pondered what that "second year" of study might look like. What would be the purpose? How would it benefit them? What need would it fulfill?
In the pages that follow we hope to address those questions and more as we proudly introduce HMI's new Associate of Occupational Studies Degree in Mind-Body Psychology.
Begin Risk Free – HMI Enrollment Guarantee
The first 60 days of your enrollment is a trial basis for both you and the school. If for any reason you question your decision, there is no cost, obligation or explanation necessary.
AOS Lecture Preview
Dr. Victoria Stevens, Graduate Professor at five distinguished universities, explains in three minutes why you should enroll in HMI's New Degree Program which starts on Monday, September 13, 2021.
Meet HMI's New Clinical Psychology Faculty
AOS Professor AHA Guest Lectures
Mindfulness-Based Cognitive Therapy (MBCT)
Presented By: Indhushree Rajan, PhD
Mindfulness-Based Cognitive Therapy (MBCT) is a type of psychotherapy that combines several elements including, but not limited to: cognitive therapies, meditation techniques and awareness. Mindful attention involves the cultivation of an accepting attitude towards one's thoughts which allows for nonjudgmental observation without criticism or judgment.
In this lecture, Dr. Indhushree Rajan will discuss MBCT and how we can utilize breathing and visualizing cycles, meditative moments, and grounding exercises to help reduce anxiety and create emotional awareness. Do you struggle with anxiety, panic attacks, or mood swings? Do you know anyone like this? If so, then this presentation will be of benefit to you.
During this presentation, Dr. Rajan will talk about and demonstrate evidence based Mindfulness and Cognitive Behavioral techniques that will help viewers to increase their mental and bodily awareness of self and emotional state, and positively shift body systems to bring immediate relief from anxiety symptoms and dysregulated mood.
Lecture Date: Saturday, September 11, 2021
Video Length: 00:58:41
Introduction to the Embodied Mind Theory
Presented By: Victoria Stevens, PhD
Emerging from the integration of findings from developmental effective neuroscience, psychoanalysis, systems theories, and trauma research are important shifts in our ongoing exploration of the relationship between mind and body.
Fundamental to these shifts is the movement from a primary focus on cognitive processes to a focus on the bodily-based unconscious, involving the adaptive functions of unconscious processes, social-cultural-emotional development, effective self-regulation, and the relational origins of emotional well-being.
This short talk will discuss this and focus on the creative thinking as we work in this interdisciplinary space in terms of theories, techniques, and as collaborative members of the larger healing community.
Lecture Date: Wednesday, September 8, 2021
Video Length: 01:06:28
Understanding and Working with Older Patients
Presented By: Betsy Bates Freed, PsyD
The US population is rapidly aging, with the last of the Baby Boomers turning 65 in just nine years. This presentation will focus on the developmental, medical, psychological, existential, and logistical needs of older adult clients and patients who will soon represent a much greater proportion of our clinical practices. The unique burden of COVID-19 on older adults will be reviewed as well.
Attendees will learn about elder bias, stages of aging between ages 65 and 100+, common medical comorbidities, clinical presentations of depression and anxiety, suicide risk in older adults, and practical approaches regarding accessibility, communication style, and perspective as we prepare to meet the needs of this diverse population.
Lecture Date: Wednesday, September 1, 2021
Video Length: 01:13:47
Integrative Depth Psychology and Psychotherapy: Clinical Application
Presented By: William James Jones, PhD
Integrative Depth Psychology and Psychotherapy is based on four theoretical and value-based pillars which fuse together multicultural competence and awareness, humanistic and relational perspectives, intersubjective psychoanalytic approaches, and integrating these processes through a Jungian conceptualization lens and framework.
In this presentation we will cover 3 key topics. First, we will explore the 4 pillars of Integrative Depth Psychology. Then, we will review the positive impact of an integrative depth psychology perspective for self-actualization, psychological well-being, and relational balance. Lastly, we will explore how an Integrative Depth Psychological approach can benefit your life and practice.
Lecture Date: Saturday, August 28, 2021
Video Length: 01:07:53
Introduction to Positive Psychology
Presented By: Randy Kasper, PhD
Dr. Randy Kasper, one of HMI's new instructors for the AOS degree program, will provide a brief look at the development of positive psychology. Additional topics will include how it is currently helping people find greater enjoyment in the day to day, and what positive psychology looks to achieve moving forward, as well as touching upon some criticisms of this approach. Practical tools and tips will be provided as a way to immediate incorporate central concepts.
Lecture Date: Saturday, August 14, 2021
Video Length: 01:06:26
Introduction to Somatic and Parts Work for Healing Trauma
Presented By: Johanna Hays, PsyD
Dr. Johanna Hays, one of HMI's new instructors for the AOS Degree Program, will focus on modalities that highlight communication between the individual and their symptoms, reactions, emotions, and protective patterns. We will explore the importance of differentiating between historic reactions and current ones and discuss ways to create meaningful healing.
A brief introduction to Internal Family Systems (Schwartz) and Parts work, Somatic Experiencing (Levine), and the Window of Tolerance (Siegel) will be discussed. We will focus on how these theories interface to allow for healing, understanding, and resolution of trauma.
This presentation will conclude with a short experiential exercise to teach tools for reducing anxiety, reduction of traumatic activation, and nervous system regulation.
Lecture Date: Monday, August 9, 2021
Video Length: 01:14:06
Heart Medicine: Stop Painful Patterns and Find Peace and Freedom
Presented By: Radhule Weininger, PhD, MD
At last, find freedom from life's painful recurring patterns in 12 simple steps, with guided practices of self-compassion, mindfulness, and embodiment.
Do you ever feel trapped by experiencing challenging feelings over and over again – sometimes without realizing it? Or do you find yourself thinking "Why is this happening to me again?" or "Why do I always feel this way?" You're not alone. With Heart Medicine, you can learn to identify your emotional and behavioral patterns through the lens of loving awareness – without self-judgment or blame, learning to hold yourself as you would a dear friend, with space and grace.
Radhule Weininger draws on decades of experience as a therapist and meditation teacher to help readers understand the trauma behind their patterns, then offers twelve simple steps to work toward healing. Each chapter includes short practices so readers can begin to put the book's concepts to work for transformation in their own lives. With Heart Medicine you can finally be equipped with the tools to break through the patterns that hold you back and begin to live with more freedom, confidence, and peace. And that's good medicine, indeed.
Lecture Date: Tuesday, July 27, 2021
Video Length: 00:59:10
Transcendent Aspects of the Human Experience
Presented By: Terry Marks-Tarlow, PhD
The power of suggestion underlies effective hypnosis. Deep levels of suggestion require both practitioner and client to surrender to a variety of altered states of consciousness. How practitioners view boundaries within the transcendent aspect of human experience affects how a given session will go.
This highly visual, evocative presentation offers a holistic framework for understanding the transpersonal dimension. It draws upon the fractal geometry of nature whose hallmark is that the pattern of the whole is reflected in the pattern of the parts. The framework illuminates the essence of intuition, while revealing how "extraordinary" dimensions of hypnosis – telepathy, clairvoyance, and synchronicity – fit into a naturalistic framework.
Lecture Date: Saturday, February 22, 2020
Video Length: 01:06:32
Top 12 Features of HMI's Associate Degree in Mind-Body Psychology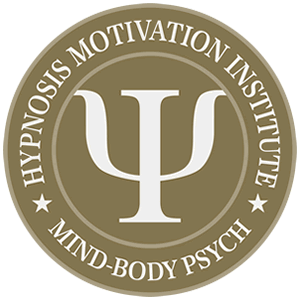 Receive a comprehensive education in Clinical Psychology without the requirement of a bachelor's degree.
Earn a degree in Mind-Body Psychology for a fraction of the cost of graduate school.
Gain an additional 12 months of clinical internship and supervision.
More in-depth professional training to recognize and understand DSM and clinical disorders.
Interactive Distance Learning (IDL) allows you to attend classes from anywhere in the world.
Additional year of Case Conference classes.
12 months additional access to supervised Practicum Workshops.
12 months additional access to HMI's Elective Course Library.
Opportunity to build your professional library of graduate level psychology texts.
Convenient evening and Saturday class schedules.
Qualify for Certified Clinical Hypnotherapist (CCHt) with the Hypnotherapists Union Local 472.
Professionally represent yourself with the impressive combination of an Accredited Diploma in Clinical Hypnotherapy and an Accredited Degree in Mind-Body Psychology.
The Four Cornerstones – The New Gold Standard for Hypnotherapy Training
Associate of Occupational Studies

720 Hours


Degree in Mind-Body Psychology
2021/2022 Interactive Distance Learning School Catalog