Associate of Occupational Studies Degree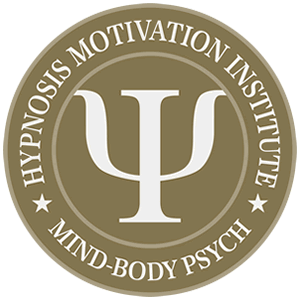 HMI is now proud to offer a new "one plus one" educational program. This one plus one means that graduates of HMI's one-year Hypnotherapy Diploma program, now have the option to apply for a second year of study resulting in a 2-year, Accredited Occupational Degree.
After completing the combined two years of applied learning, which includes 18 months of clinical internship, HMI graduates enter private practice with a winning combination of an Accredited Diploma in Clinical Hypnotherapy and an Associate of Occupational Studies Degree in Mind-Body Psychology. This combination provides students the most extensive and thorough preparation for a career in Hypnotherapy available anywhere in the world today.
A Second Full Year of Study
As students reach the end of their one-year, Clinical Hypnotherapy Diploma program, we conduct exit interviews every month for each graduating group. For many years we have heard from these new graduates that they wished we offered a "second year" of study. For some time, we have pondered what that "second year" of study might look like. What would be the purpose? How would it benefit them? What need would it fulfill?
In the pages that follow we hope to address those questions and more as we proudly introduce HMI's new Associate of Occupational Studies Degree in Mind-Body Psychology.
Begin Risk Free – HMI Enrollment Guarantee
The first 60 days of your enrollment is a trial basis for both you and the school. If for any reason you question your decision, there is no cost, obligation or explanation necessary.
AOS Guest Lecture Preview
Dr. Victoria Stevens, Graduate Professor at five distinguished universities, explains in three minutes why you should enroll in HMI's New Degree Program which started on Monday, September 13, 2021.
Top 12 Features of HMI's Associate Degree in Mind-Body Psychology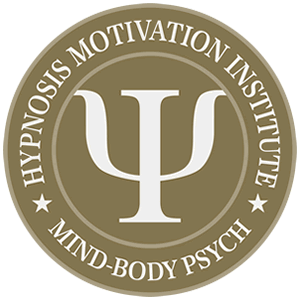 Receive a comprehensive education in Clinical Psychology without the requirement of a bachelor's degree.
Earn a degree in Mind-Body Psychology for a fraction of the cost of graduate school.
Gain an additional 12 months of clinical internship and supervision.
More in-depth professional training to recognize and understand DSM and clinical disorders.
Interactive Distance Learning (IDL) allows you to attend classes from anywhere in the world.
Additional year of Case Conference classes.
12 months of clinical case conferences under graduate level psychology instructors.
12 months additional access to HMI's Elective Course Library.
Opportunity to build your professional library of graduate level psychology texts.
Convenient evening and Saturday class schedules.
Qualify for Certified Clinical Hypnotherapist (CCHt) with the Hypnotherapists Union Local 472.
Professionally represent yourself with the impressive combination of an Accredited Diploma in Clinical Hypnotherapy and an Accredited Degree in Mind-Body Psychology.
The Four Cornerstones – The New Gold Standard for Hypnotherapy Training
Associate of Occupational Studies

720 Hours


Degree in Mind-Body Psychology
2022/2023 Interactive Distance Learning School Catalog