Associate of Occupational Studies Degree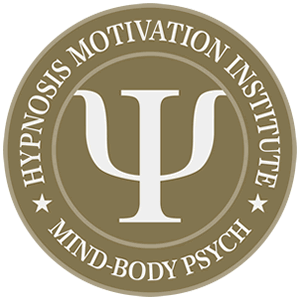 HMI is now proud to offer a new "one plus one" educational program. This one plus one means that graduates of HMI's one-year Hypnotherapy Diploma program, now have the option to apply for a second year of study resulting in a 2-year, Accredited Occupational Degree.
After completing the combined two years of applied learning, which includes 18 months of clinical internship, HMI graduates enter private practice with a winning combination of an Accredited Diploma in Clinical Hypnotherapy and an Associate of Occupational Studies Degree in Mind-Body Psychology. This combination provides students the most extensive and thorough preparation for a career in Hypnotherapy available anywhere in the world today.
Begin Risk Free – HMI Enrollment Guarantee
We believe so strongly that every first-year diploma student should be taking this second-year degree program, we have created an offer that you can't refuse. To give you a risk-free opportunity to experience the benefits of this program first hand, we have made the first 60 days of your enrollment a trial basis for both you and the school. If for any reason you question your decision, there is no cost, obligation or explanation necessary.
00:02:32
AOS Sneak Preview
00:24:35
HMI's Mind-Body Degree at a Glance
01:41:37
In-Depth Introduction to HMI's NEW Mind-Body Degree Program
Join HMI Director, George Kappas for this in-depth introduction and Q&A on HMI's new AOS degree program. In this "encore" presentation, Mr. Kappas will reveal the many benefits this degree program encompasses and includes. He also compares and contrasts this new program to a traditional Master's Degree program, including the costs, the commitment, the benefits, and the resources that our AOS students receive.
This presentation includes comments from AOS Instructors and students, as well as previews of classes and content from the student interface. This is a must watch for every HMI Graduate and First Year student!
00:05:02
What the AOS Professors are Saying
00:03:11
What the AOS Students are Saying
00:01:31
12 Months of Clinical Supervision by Graduate Level Professors
00:03:30
The Mind Body Degree Benefit We Didn't Expect
00:02:24
It Just Feels Better to Know than Not to Know
00:02:17
HMI's Mind-Body Degree – Mission Accomplished
The Four Cornerstones – The New Gold Standard for Hypnotherapy Training
Associate of Occupational Studies

720 Hours


Degree in Mind-Body Psychology
2023/2024 Interactive Distance Learning School Catalog