National Association of Hypnotherapists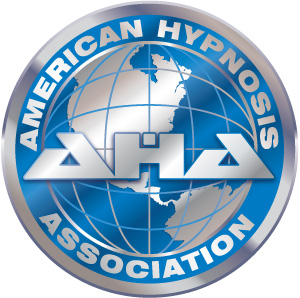 The world's most comprehensive, online source of Continuing Education in Hypnotherapy.
The American Hypnosis Association (AHA) is a national association of hypnotherapists, other professionals and, private persons interested in hypnosis and related fields. Anyone with an interest in hypnotherapy can join. All the benefits and how to join are listed below.
AHA Calendar of Events – Live on Zoom
The AHA sponsors monthly conferences that feature guest speakers on a variety of interesting topics in the field of Hypnotherapy and Behavior Modification.
The American Hypnosis Association also provides an ongoing schedule of Continuing Education Credit courses and seminars. A C.E.U. certificate will be issued to you upon completion of each course or seminar. One C.E.U. credit is awarded for each hour of education.
Certification Courses – Live on Zoom
Join us at the American Hypnosis Association in Tarzana, California for Live on Zoom certification courses in the following disciplines: Neuro Linguistic Programming (NLP), Past Life Regression, Reiki Level One, Reiki Level Two, Stop Smoking 101, Therapeutic Imagery and Weight Loss 101.
Online Media Libraries – FREE for AHA Members
Over 1,600 hours of continuing education at your fingertips! Just click the button below to see the extensive resources available FREE to AHA Members.
Online Seminars and Certification Courses
In addition to the AHA free libraries, AHA members also have access to a wide variety of online seminars and certification courses to choose from.
When you become a new member of the AHA today, for just $318.00 per year, you'll receive your choice of an exciting $109.00 or $159.00 online video seminar you can stream for FREE, plus an optional second video seminar at half price! Also, becoming a member gives you your Membership Certificate and your FREE access to the AHA Video Library and all the benefits listed below.
Additional Benefits for AHA Members
Professional Liability Insurance
All Hypnotherapists are encouraged to carry Professional Liability Insurance. Many insurance carriers require professionals to be a member of a professional association in order to be eligible for liability insurance.
The AHA provides members access to one of the top sources for professional liability insurance. Membership in the AHA fulfills this recognized insurance carrier requirement for professional affiliation. The AHA provides members the forms and instructions for how to apply for professional liability insurance.
AHA Hypnotherapists Directory
AHA members who are also graduates of HMI's Nationally Accredited College of Hypnotherapy are eligible for no additional cost to join and receive a one page pre-formatted biography in the AHA Hypnotherapists Directory (Example Biography).
This is an exclusive offer for AHA Members/HMI Graduates only. The therapists listed in the Hypnosis.edu Hypnotherapists Directories can be searched by name, specialty, language or geographic location.
AHA Membership
Membership in the American Hypnosis Association is $318.00 USD annually. You can join the AHA online by using the link below. As soon as you join you will get instant access to the AHA Libraries and your AHA Membership Certificate.
PLUS: If you become a new member of the AHA right now, we will give also you your choice of an exciting $109.00 or $159.00 online streaming video seminar for FREE.
Think about it, when you receive this FREE $159.00 streaming video seminar, you're only paying $159.00 for an entire year of AHA Membership Benefits, including certificate, online libraries and PPV access.