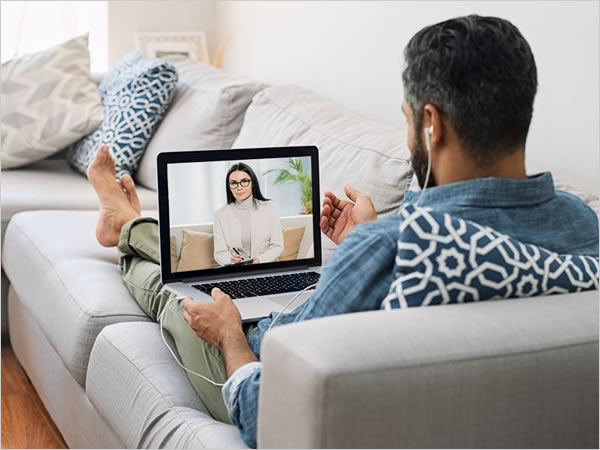 You may be eligible to receive Free Private Hypnotherapy Sessions from HMI Resident students in the safety and privacy of your own home via Zoom.
HMI is the nation's first Nationally Accredited College of Hypnotherapy providing hypnotherapy training and clinical internship. HMI Resident students are required to complete clinical internship and provide a minimum number of public service hours in order to graduate and achieve the highest level of certification.
HMI Resident students now provide these free sessions to the public via Zoom Meetings. Regardless of where you live in the world, you may be able to receive free private hypnotherapy sessions with a highly trained HMI Resident student completing their clinical internship requirements.
These sessions are completely free, private, and scheduled at a mutually convenient time between you and the HMI Resident student. This is a classic "Win/Win" situation. You win with personalized assistance from an intern of an accredited hypnotherapy college, delivered directly to you in the safety and convenience of your own home. HMI Resident students win by getting the clinical experience and hours required to graduate, as well as the satisfaction and good karma of participating in an important community service outreach program.
If you would like to be considered to receive "free" hypnotherapy sessions via Zoom, please complete the form below. We select applications that are appropriate and within the scope of the training and expertise of the HMI Interns. If selected, the HMI Resident student will contact you by email to talk to you personally, answer any questions you might have, and explore a mutually convenient time to schedule the appointments. Thank you in advance for your interest in participating.
George J. Kappas, MA, LMFT
Director, Hypnosis Motivation Institute
Note: Enrolled HMI students and their immediate family members are not eligible for this service.