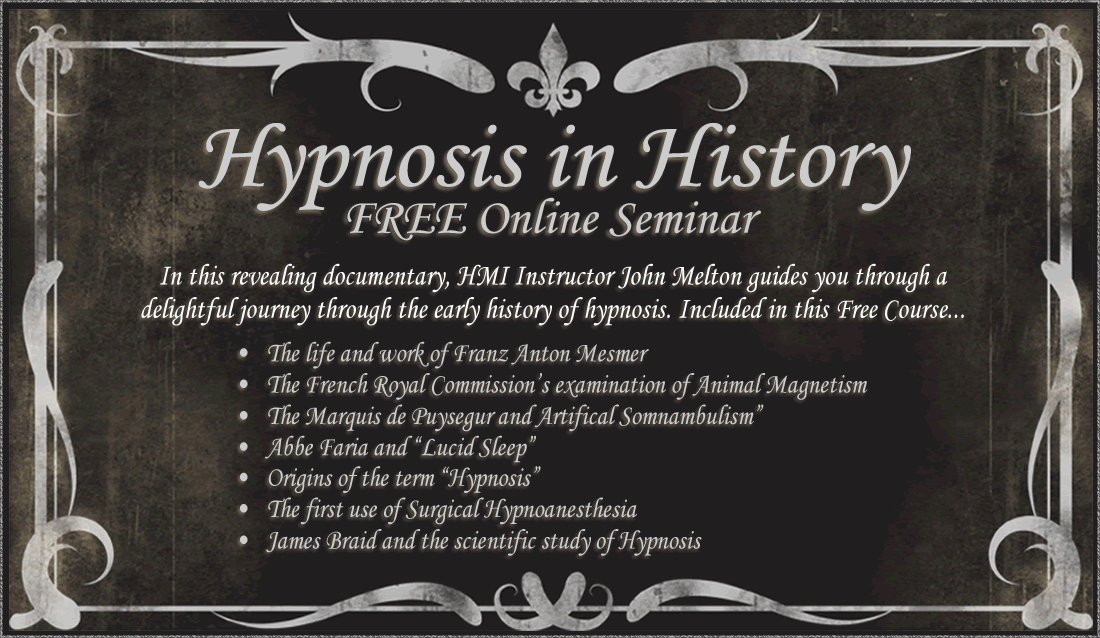 The American Hypnosis Association offers you a Free Pay Per View Course as your introduction to the world's largest online resource for continuing education in hypnotherapy.
In this revealing documentary, HMI Instructor John Melton guides you through a delightful journey through the early history of hypnosis.
The artful use of music combined with interesting illustrations and historic photos, helps convey the feeling of the period and the mood of this hypnotically historic saga.
Successful completion of the online exam will earn you an AHA CEU Certificate delivered automatically to your account.