Accredited Hypnotherapy Training – Online Distance Education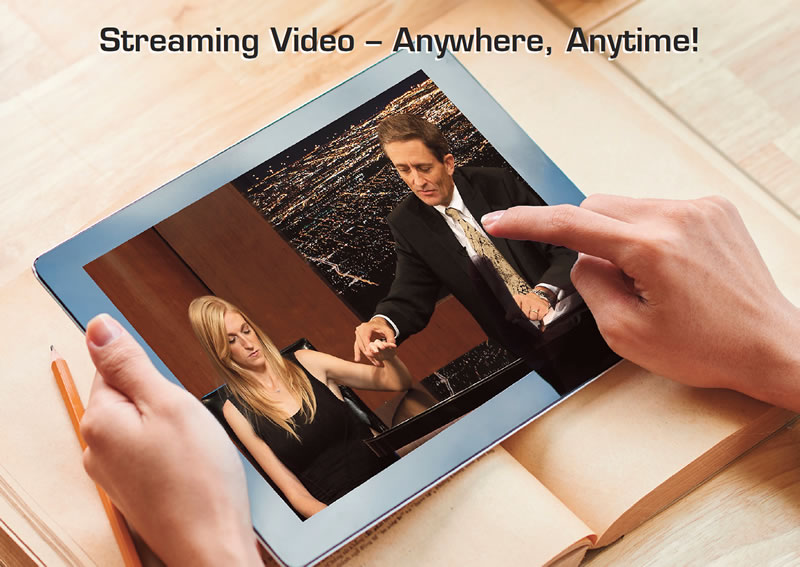 One-On-One Interaction with Your HMI Personal Tutor
Interaction with your HMI Tutor adds that one-on-one personal touch to every lesson. Ask questions, provide feedback, and just know that a career professional is with you every step of the way. Skype sessions and phone appointments allow you to accumulate supervised experienced hours required for certification as HMI Tutors observe your hypnotic skills and give you advice and direction as you begin to apply your skills to real clients.
HMI Tutors are graduates of HMI's certificate program. HMI Tutors are also Certified AHA Hypnotherapists and maintain private hypnotherapy practices in HMI's clinic. Your private HMI Tutor's education and clinical experience translates to personal attention and assistance for your assimilation of course material and feedback on your practical and clinical experiences.
HMI Tutors are Instructors in HMI Resident School and Certified AHA Hypnotherapists and maintain private Hypnotherapy practices in HMI's clinic. Your private HMI Tutor's education and clinical experience translates to personal attention and assistance for your assimilation of course material and feedback on your practical and clinical experiences.
Included in your Advanced Course Training you will receive a number of private tutorial appointments with your personal HMI Tutor. During these tutorials, you're free to ask any questions you have regarding your understanding of the course materials or your practice with others. In addition, your Tutor can provide tips and tools you can use to set up your own private Hypnotherapy practice.
These tutorials can be accumulated to apply toward the supervised experience requirement for AHA Certification as Hypnotherapist. For example, if you spend three and one-half hours preparing for your clients' session, see two clients for one hour each, and then discuss those experiences with your Tutor/Clinical Supervisor for one-half hour, you will have accumulated six hours of supervised experience.
---
12 HMI Senior Staff Instructors
HMI's Distance Education training features one dozen Senior Staff instructors, each with their unique perspective and expertise, all working and teaching together in one location.
HMI Senior Staff Instructors are all HMI Graduates with a minimum 10 years experience in private practice, many with 15 to 20 years experience. Every instructor is active in the private practice of hypnotherapy and represents a specialized area of expertise within the field of hypnotherapy.
HMI's Faculty represents what we believe are the most unique and cohesive collection of hypnotherapy instructors in the world.
---
Hypnosis TV Channel 24/7
State of the Art Broadcast Television Production Studio
Home to Hypnosis TV, HMI's Broadcast studio provides students from around the word a window seat to the HMI classrooms and events. Broadcasting 24/7 with new on demand shows featured every day, Hypnosis TV augments your education and makes you a part of hypnotic community like no other hypnosis school in the world.
---
American Hypnosis Association Membership
HMI's sister organization is the American Hypnosis Association (AHA) and offers HMI Students and Graduates the following benefits for as low as $149 per year.
---
HMI Graduate Directory – AHA Hypnotherapists Directory
Search for a Hypnotherapist (CHt) in your area. Choose from a variety of search options. All Hypnotherapists listed in the AHA Hypnotherapists Directory are Graduates of HMI's Nationally Accredited Hypnotherapy Training Program. View AHA Hypnotherapists Directory.
The AHA Directory lists both Resident and Distance Hypnotherapists who are graduates of HMI and members of the American Hypnosis Association.
---
Online Continuing Education Library
Over 1,600 hours of continuing education at your fingertips! Just click the button below to see the extensive resources available FREE to AHA Members.
---
Online Continuing Education and Specialty Certification Courses
Now you can watch and attend from the convenience of home and/or office, anytime day or night, as many times as you wish!
Online Certification Courses and Seminars from the American Hypnosis Association are an excellent way to expand your knowledge and continue your education in the growing and exciting field of Hypnotherapy.
---
Free Online Streaming Monthly Conferences
The AHA sponsors monthly conferences that feature guest speakers on a variety of interesting topics in the field of Hypnotherapy and Behavior Modification.
The American Hypnosis Association also provides an ongoing schedule of Continuing Education Credit courses and seminars. A C.E.U. certificate will be issued to you upon completion of each course or seminar. One C.E.U. credit is awarded for each hour of education.
---
Over 50 Years of Clinical Experience – Since 1968
HMI is a non-profit nationally accredited college and clinic of hypnotherapy that has been serving the Southern California area since 1968.
HMI was founded in 1968 by Dr. John Kappas. Dr. Kappas literally defined the profession of hypnotherapy in 1973, when he wrote and defined the profession of a "Hypnotherapist" in the Federal Dictionary of Occupational Titles (079.157-010). That definition of a Hypnotherapist remains in force and unchanged today.
Celebrating over four decades of excellence, HMI has earned the distinction of being the first hypnotherapy training program to become nationally accredited, by an accrediting agency recognized by the U.S. Department of Education, in Washington, D.C.
---
Start Your First Lesson Right Now with No Cost or Obligation
Begin your journey right now with instant access to your first lesson for no cost or obligation. Your introductory lesson, Hypnosis in History, will take you from the Ancient Egyptians through Modern Day, tracing the existence and evolution of hypnosis for the past 5,000 years. Click/tap below to get started. This is your first step in your HMI journey.