Biography for
Alice Jones

,

CHt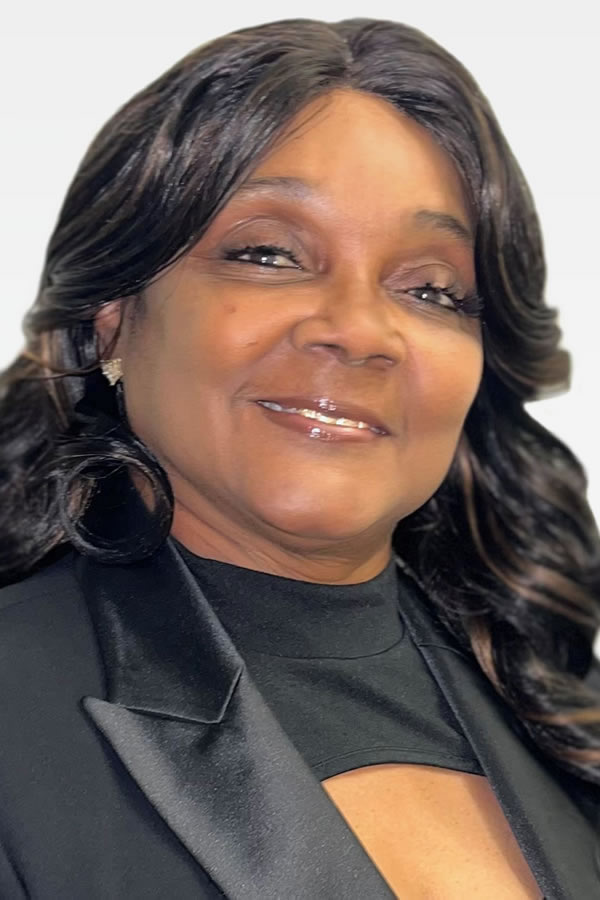 My name is Alice Marie Jones and I am a mother of 2 daughters and one son. I have been blessed with 9 grandchildren and 2 great grandchildren.
On October the 14th, 2014 I was left for dead on the side of the road. I wrestled along the way, I drew a precious line in the sand between life and death, success or failure. Then I was diagnosed with Stage 4 Cirrhosis of the liver, given 2 years to live.
All of my life I have been afraid of a feeling of powerlessness, a feeling of despair, and hopelessness. Fear of circumstances in controlled frightened walking haunted houses: fear took hold: it's a difficult story. True genuine fear has the ability to derail our lives. Overcoming fear isn't easy. The threat is physical and emotional.
I have 45 years of professional and life experiences, of suffering with preexisting issues like abandonment, fear, depression, anxiety, addictions, and bad habits. I'm not telling you this for you to feel sorry for me and I'm not proud of my background. How do we step away from the grips of fear? How do we move past the difficult experiences of anxiety and unease, to continue moving forward when we can only imagine the worst?
Well, I surrendered my life to God. Now I'm pleased to say a big change started happening to me. Once I learned who I was, I was determined to make it. I was blessed with a full scholarship to El Centro Community College and graduated May 2016. Then I was offered a job to teach children 2016-2017.
Then God blessed me to open my own center October 2018. I am now the owner and director of Alice Children and Family Service Community Center, where we provide children and families opportunities with every resource.
I have given birth to a new me, a new way of being and seeing, and reacting. We never realize how far we have traveled until we look back to take stock. Real growth only takes place against a background of trials and today I have a dream.
My mission is to teach clients of all ages, with preexisting conditions, how to empower and harness the power of the subconscious mind. To open the conscious door, and integrate mind, body, and spirit for change. Also, how to make better choices in their lives, improve their health, to expand and deepen their mindfulness.
My mission is also for clients to enter a peaceful environment, surrounded by soft soothing music, the ambiance, and the luscious scent in the air. Pleasing to see, hear, and feel. Making it a relaxing experience therefore providing an invaluable service to people of all ages who are in pain and experiencing stress, depression, and/or anxiety and preexisting issues.
---
Education
Diploma in Clinical Hypnotherapy with Honors




Hypnosis Motivation Institute

- Nationally Accredited College of Hypnotherapy - 818-758-2747
Date Started: 02/22/2022 - Date Graduated: 04/05/2023
Total Hours: 720 - Total Weeks: 52 - Total Years: 1
---
Continuing Education from the American Hypnosis Association
5 Powerful Ways to Launch, Market, and Grow Your Hypnotherapy Practice

- 11/2022

Advanced Advertising and Promotion

- 06/2022

Aging Well: Staying Sharp with Hypnotherapy

- 10/2022

Body Syndromes

- 03/2022

Body/Mind Imaging - Creating Powerful, Personal Presence

- 11/2022

Build and Enhance your Hypnotherapy Practice with Group Hypnosis

- 11/2022

Business Basics: Tools to Get, Retain and Help More Clients

- 11/2022

Cancer: The Path of Diagnosis to Hypnosis

- 11/2022

Cheryl O'Neil/Anthony - Grief

- 11/2022

Cheryl O'Neil/April - Confidence for Auditions

- 11/2022

Cheryl O'Neil/Justine - Stop Smoking

- 11/2022

Cheryl O'Neil/Linda - Weight Loss, Mend Broken Heart

- 11/2022

Cheryl O'Neil/Patrick - Motivation for Writing Novel

- 11/2022

Clearing up Traumas at the Energy Level

- 11/2022

Clinical Case History Package 1

- 08/2022

Cognitive Behavioral Therapy and Hypnosis

- 11/2022

Creating a Professional Zoom Room

- 05/2022

Creating Easy and Effortless Hypnosis Workshops

- 11/2022

Crystal Singing Bowls and Hypnosis

- 11/2022

Doing Time - Rehabilitating the Incarcerated

- 11/2022

Elaine Perliss/Beverly - Claustrophobia

- 11/2022

Elaine Perliss/Carla - Fear of Flying

- 11/2022

Elaine Perliss/Jane - Improve Willpower

- 11/2022

Elaine Perliss/Joe - Curious About Hypnosis

- 11/2022

Elaine Perliss/Julia - Gaining Control

- 11/2022

Elaine Perliss/Mary - Stop Smoking

- 11/2022

Elaine Perliss/Nataly - Obsessive Compulsive Disorder (OCD)

- 11/2022

Elaine Perliss/Shane - Test Taking Anxiety

- 11/2022

Embracing Your Shadow Self

- 11/2022

Emotional and Physical Sexuality 1

- 03/2022

Emotional Resiliency and the Actor

- 10/2022

Ericksonian Hypnosis and Therapeutic Metaphors

- 10/2022

Ericksonian Hypnosis and Trance Phenomena

- 11/2022

Ethics and Boundaries for California Therapists

- 11/2022

Explode Your Practice with Phone and Skype Sessions

- 07/2022

First Three Hypnosis Sessions

- 06/2022

Getting Comfortable with Silence

- 10/2022

Healing Developmental Trauma and Adaptation with Hypnosis

- 11/2022

Healthy Boundaries

- 11/2022

Heart Medicine: Stop Painful Patterns and Find Peace and Freedom

- 09/2022

Help Your Clients Overcome Writer's Block

- 11/2022

Helping Hypnotherapy Clients with Driving Anxiety

- 11/2022

How Forgiveness Impacts Brain Functioning

- 11/2022

How Not to Give into Naysayers

- 11/2022

Hypnosis and Anxiety

- 11/2022

Hypnosis for Past Life Regression Therapy

- 06/2022

Hypnosis in History

- 02/2022

Hypnotherapy and Rehab: An Inside Look

- 11/2022

Hypnotic Remedies for Three Productivity Poisons

- 11/2022

Important Dynamics in Creating Successful Relationships

- 11/2022

Integrative Depth Psychology and Psychotherapy: Clinical Application

- 09/2022

Intimate Conversations with Dr. John Kappas

- 07/2022

Introduction to Applied Suicide Intervention Skills Training (ASIST)

- 11/2022

Introduction to Positive Psychology

- 09/2022

Introduction to Professional Podcasting

- 10/2022

Introduction to Somatic and Parts Work for Healing Trauma

- 09/2022

Introduction to the Embodied Mind Theory

- 09/2022

Intuitive and Energy Healing

- 06/2022

Is it Intuition, or is it NLP?

- 11/2022

John McCarthy/Belinda - Bad Eating Habits

- 11/2022

John Melton/Karen - Fear of Learning to Swim

- 12/2022

John Melton/Logan - Emotions

- 12/2022

John Melton/Todd - Anxiety and Panic Attacks

- 12/2022

Kappasinian Hypnosis

- 06/2022

Lisa Machenberg/Aaron - Starting a Business

- 12/2022

Lisa Machenberg/Anniko - Stress Management

- 12/2022

Lisa Machenberg/Carissa - School Anxiety, Relationship

- 12/2022

Lisa Machenberg/Carol - Attracting the Right Relationship

- 12/2022

Lisa Machenberg/Diane - Driving Anxiety

- 12/2022

Lisa Machenberg/Harrison - Family Trauma

- 12/2022

Lisa Machenberg/Jay - Creativity and Focus

- 12/2022

Lisa Machenberg/Joey - Sports Performance

- 12/2022

Lisa Machenberg/Katie - Attracting the Right Relationship

- 12/2022

Lisa Machenberg/Lauree - Stop Smoking

- 12/2022

Lisa Machenberg/Mary - Weight Loss and Eating Habits

- 12/2022

Lisa Machenberg/Melanie - Depression and Overeating

- 12/2022

Lisa Machenberg/Nicci - Motivation After Divorce

- 12/2022

Lisa Machenberg/Robert - Hyper Vigilance and Anxiety

- 12/2022

Lisa Machenberg/Wendy - Smoking Cessation

- 12/2022

Lisa Machenberg/Yuki - Cheek Biting Habit

- 02/2023

Make Anxiety Your Best Friend

- 11/2022

Making Fast and Permanent Change

- 10/2022

Making the Unconscious Conscious

- 11/2022

Marc Gravelle - HMI Book Club

- 08/2022

Marc Gravelle/Chuck - Self-Defeating Attitude

- 02/2023

Marc Gravelle/Eva - Improve Focus, Insomnia

- 02/2023

Marc Gravelle/Ian - Learning Focus and Organization

- 02/2023

Marc Gravelle/Karen - Rebellious with Authority

- 02/2023

Marc Gravelle/Karen - Weight Loss and Career Guidance

- 02/2023

Marc Gravelle/Kenny - Self Confidence

- 02/2023

Marc Gravelle/Laura - Stop Smoking and Driving Anxiety

- 02/2023

Marc Gravelle/Lucretia - Weight Loss and Accepting Success

- 02/2023

Marc Gravelle/Magdalena - Stage and Audition Confidence

- 02/2023

Marc Gravelle/Marc - Focus to Become a Faith Healer

- 02/2023

Marc Gravelle/Maureen - Stop Smoking

- 02/2023

Marc Gravelle/Rachel - Relationship Strategies, Fear of Dogs

- 02/2023

Marc Gravelle/Regina - Fear of Flying

- 02/2023

Marc Gravelle/Richard - Procrastination While Writing

- 02/2023

Marc Gravelle/Tatiana - Self Confidence, Achieving Goals

- 02/2023

Marketing Mastery - The Basics of Building your Practice

- 11/2022

Master the Arm Raising

- 07/2022

Mental Bank Seminar

- 08/2022

Michele Guzy/Barbara - Animal Communication

- 02/2023

Michele Guzy/Diego - Procrastination

- 02/2023

Michele Guzy/Jessica - Motivation for Writing

- 02/2023

Michele Guzy/John - Self-Confidence and Meeting New People

- 02/2023

Michele Guzy/Suzanne - Weight Loss

- 02/2023

Mindfulness and Hypnotherapy

- 11/2022

Mindfulness in Mind-Body Psychology

- 02/2023

Mindfulness-Based Cognitive Therapy (MBCT)

- 09/2022

NLP: Principles and Strategies of Success

- 11/2022

Research Articles Course

- 08/2022

Sacred Breath and the Human Potential

- 11/2022

Say What?! Using Radio, TV, Writing and Talks to Build Your Practice

- 11/2022

Sigil Magic Imagery - Draw your Way to Success

- 11/2022

So you want to write a book?!

- 11/2022

Social Media Marketing from Your Smartphone

- 11/2022

Spiritual Tarot: Hypnotic Applications for the Archetypes of Tarot

- 11/2022

Spoon Bending - Come to the PK Party!

- 11/2022

Stress Relief Techniques

- 11/2022

Subtleties of Hypnotherapy

- 05/2022

Super Power Style: Dressing with Intention

- 10/2022

Superbrain Yoga and Pranic Healing

- 11/2022

Taking Positive Psychology to Corporations

- 11/2022

Tanya Nord/Katie - Foreign Language Difficulties

- 02/2023

Tapping the Subconscious through Conversational Hypnosis

- 10/2022

Teens - Managing Stress in this Fast-Paced Competitive World

- 11/2022

The 12 Steps of AA and Hypnotherapy

- 10/2022

The Basic Understanding and Principles of NLP

- 11/2022

The Client Drought, A Shift in Perspective Can Shift Your Experience

- 11/2022

The Decision Factor

- 10/2022

The Empty Leash - Hypnosis and the Loss of a Beloved Pet

- 02/2023

The Enneagram as the Gateway to Hypnotic Trance

- 11/2022

The Gifts of Trauma

- 11/2022

The Incredible Power of the Mind/Body Connection

- 11/2022

The Insider Secret to Generating and Retaining New Clients

- 11/2022

The Power of Colors

- 11/2022

Therapeutic Creative Journaling

- 11/2022

Transcendent Aspects of the Human Experience

- 10/2022

Transformation: Tools for Changing Behavior

- 11/2022

Understanding and Working with Older Patients

- 09/2022

Understanding the Big Book of Alcoholics Anonymous

- 07/2022

Uplifting Depression - How Hypnotherapy Can Help

- 10/2022

Wisdom of the Body-Mind in Hypnotherapy

- 10/2022

Working with Children and Children on the Autism Spectrum

- 11/2022
---
Certifications
Certified Hypnotherapist


American Hypnosis Association - 818-758-2700
Certification Number: 012015
Certification Valid To: Jan 30, 2024
---
Certifications from the American Hypnosis Association
Hypnosis and Transgender Clients

- 07/2022
---
Awards
Honors Graduate - Clinical Hypnotherapy Program


Hypnosis Motivation Institute - 04/10/2023
---
Professional Memberships
American Hypnosis Association


Member Since: 2023
---
Website
Holistic Hypnotherapist Center
https://www.HolisticHypnoCenter.com/
---
Languages Spoken
---
Contact Information
Alice Jones
Holistic Hypnotherapist Center LLC
Dallas, Texas 75201, United States
469-399-3114