Biography for
Andrew J. Voyer

,

CCHt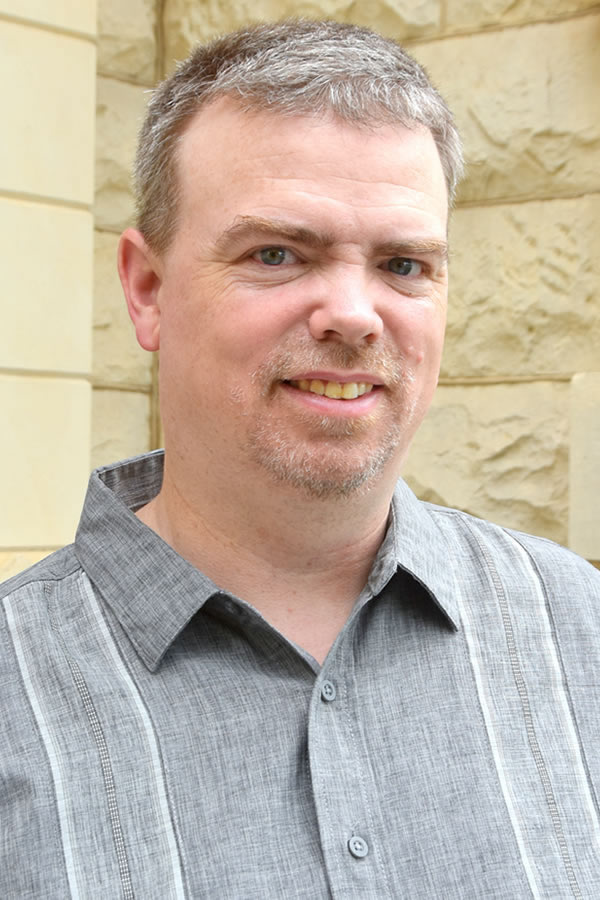 I grew up on an island. I have studied accounting information systems, finance, and economics at Thomas College in Maine. I graduated from HMI with a Diploma in Hypnotherapy in May of 2000. I went back when the full residential program was put online to earn my Diploma in Clinical Hypnotherapy. I started researching online and reading books on hypnosis around 2011.
I often read, or watch documentaries to learn more about anything and everything. The subjects that get my attention are pretty much in the art, science, and business fields. I am dedicated to finding out all I can about things that will benefit myself and others. After I learn, I take pride in sharing my information with everyone.
I am a smoke free, fun loving personality ready to help all those who want assistance in any way I can. My purpose is to make the world a better place for as many people as I can. I live for the tests and trials I go through and also long to help you with yours.
---
Hypnotherapy Specialties
Assist Healing
Career Success
Change Habits
Cravings
Creativity
Death or Loss
Exam Anxiety
Exercise
Forgiveness
Gambling
General Practice
Guilt
Hair Twisting
Helplessness
Hopelessness
Improve Sales
Lack of Direction
Memory
Nail Biting
Phobias
---
Experience
I received my B.S. in Accounting Information Systems with a minor in Finance and Economics. I also studied personal finance. I now believe my mission is to improve society in anyway I can based on my 4 E's. These 4 E's are Education, Economy, Environment, and Equality.
I graduated from the long distance program at HMI in May 2020. I am currently enrolled in the residency program at HMI. I am a member of the AHA and also the Hypnotherapists Union Local 472.
I started studying Hypnotism in 2011 and had my first online subject in 2012. At that point I read books from several Hypnotists. The ones I studied most at this point was Richard Anthony and William Hewitt.
---
Education
B.S. Accounting Information Systems




Thomas College

- 207-859-1111
Date Started: 09/04/1996 - Date Graduated: 12/18/2020


Diploma in Clinical Hypnotherapy with Honors




Hypnosis Motivation Institute

- Nationally Accredited College of Hypnotherapy - 818-758-2700
Date Started: 09/22/2020 - Date Graduated: 09/09/2021
Total Hours: 720 - Total Weeks: 52 - Total Years: 1

Associate of Occupational Studies in Mind-Body Psychology with Honors




Hypnosis Motivation Institute

- Nationally Accredited College of Hypnotherapy - 818-758-2700
Date Started: 09/13/2021 - Date Graduated: 10/31/2022
Total Hours: 720 - Total Weeks: 52 - Total Years: 1
---
Continuing Education from the American Hypnosis Association
A Primer on Transpersonal Psychology

- 07/2022

Advanced Advertising and Promotion

- 11/2020

Aging Well: Staying Sharp with Hypnotherapy

- 11/2020

Body Syndromes

- 10/2020

Creating a Professional Zoom Room

- 03/2021

Dr. Kappas Atlanta Series

- 06/2020

Emergency Hypnosis

- 09/2023

Emotional and Physical Sexuality 1

- 12/2019

Ericksonian Hypnosis and Therapeutic Metaphors

- 11/2020

Explode Your Practice with Phone and Skype Sessions

- 05/2021

Holotropic Breathwork: A Teacher's Perspective

- 07/2022

Hypnosis and the Law of Attraction

- 08/2020

Hypnosis for Past Life Regression Therapy

- 04/2021

Hypnosis in History

- 01/2018

Integrative Depth Psychology and Psychotherapy: Clinical Application

- 09/2021

Introduction to Positive Psychology

- 08/2021

Intuitive and Energy Healing

- 10/2020

Intuitive Healing and Development - Level One

- 08/2021

Intuitive Healing and Development - Level Two

- 12/2021

jumpSTART 2021!

- 01/2021

Kappasinian Hypnosis

- 10/2020

Master the Arm Raising

- 04/2021

Mental Bank Seminar

- 08/2019

Mindfulness: From the Perspective of Transpersonal Psychology

- 07/2022

NLP: Principles and Strategies of Success

- 12/2020

Psychedelics and Transpersonal Psychology: An Interview with Dr. Hartelius

- 08/2022

Research Articles Course

- 04/2022

Tapping the Subconscious through Conversational Hypnosis

- 11/2020

The 12 Steps of AA and Hypnotherapy

- 11/2020

The Basic Understanding and Principles of NLP

- 12/2020

The Decision Factor

- 11/2020

The First and Second Waves of Transpersonal Psychology

- 07/2022

The Power of Releasing Guilt and Shame

- 05/2021

Thirteen Breaths to Freedom

- 08/2022

Transcendent Aspects of the Human Experience

- 11/2020

Understanding the Big Book of Alcoholics Anonymous

- 11/2020
---
Certifications
Certified Clinical Hypnotherapist


American Hypnosis Association - 818-758-2700
Certification Number: 010531
Certification Valid To: Jul 31, 2026
---
Certifications from the American Hypnosis Association
Advanced Handwriting Analysis

- 10/2020

Certified Practitioner of Neuro-Linguistic Programming

- 12/2020

Certified Practitioner of Neuro-Linguistic Programming

- 01/2021

Emotional Freedom Technique (EFT)

- 11/2020

Hypnosis and Grief Recovery

- 06/2021

Hypnosis and PTSD

- 11/2020

Hypnosis and Tinnitus

- 08/2020

Hypnosis and Transgender Clients

- 05/2021

Mental and Emotional Release® Therapy

- 12/2020

Past-Life Regression Therapy

- 04/2021

Smoking Cessation

- 09/2020
---
Awards
Honors Graduate - AOS Degree Program


Hypnosis Motivation Institute - 10/31/2022

Honors Graduate - Clinical Hypnotherapy Program


Hypnosis Motivation Institute - 09/13/2021

Academic Achievement Award


Hypnosis Motivation Institute - 09/09/2021
---
Professional Memberships
American Hypnosis Association


Member Since: 2020

Hypnotherapists Union Local 472


Member Since: 2020
---
Languages Spoken
---
Contact Information
Andrew J. Voyer
Hillsboro, Texas 76645, United States
737-701-4986