Biography for
Anne Langley

,

CHt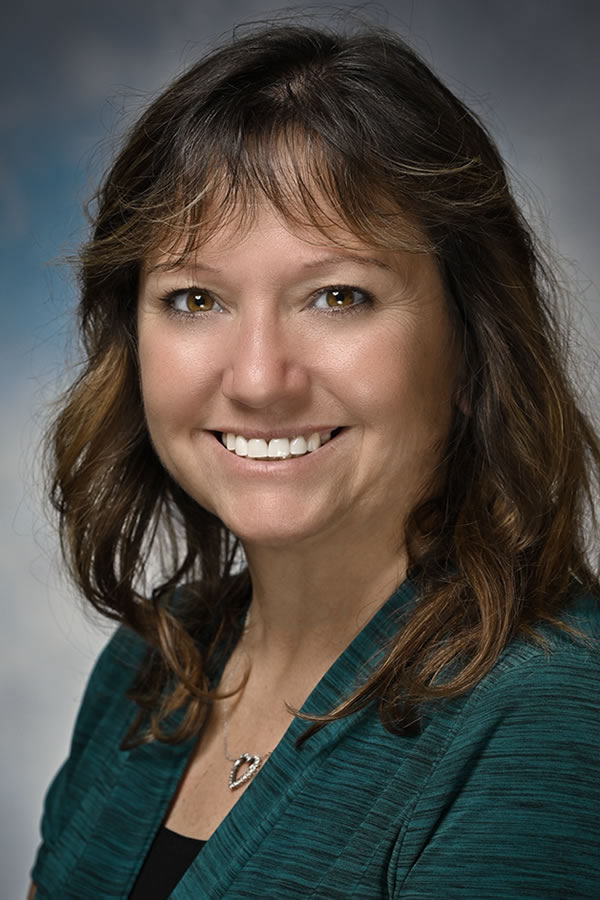 As a Certified Hypnotherapist, I am a dedicated professional with a passion for helping individuals unlock the power of their subconscious mind to achieve personal growth and transformation. With extensive training and certification in hypnotherapy techniques, I specialize in guiding clients through a profound journey of self-discovery and healing.
My approach to hypnotherapy is rooted in empathy and trust, creating a safe and supportive environment where clients can explore their innermost thoughts, feelings, and desires. Through the use of relaxation and suggestion techniques, I assist individuals in overcoming various challenges, such as managing stress and anxiety, improving athletic performance, breaking unwanted habits, and addressing phobias or past traumas.
I firmly believe in the innate potential within each person and work tirelessly to empower my clients to tap into their inner strengths and resources. Whether it's enhancing self-esteem, improving sleep quality, or fostering personal growth, my mission as a certified hypnotherapist is to facilitate positive change in the lives of those I serve. With a commitment to ethical practice and ongoing professional development, I strive to be a trusted partner in my clients' journey towards a happier and more fulfilling life.
---
Hypnotherapy Specialties
Anxiety
Change Habits
Exam Anxiety
Fears
Frustration
Improve Health
Indecision
Insomnia
Lack of Direction
Motivation
Nail Biting
Pain Management
Past Life Regression
Procrastination
Reach Goals
Rejection
Relaxation
Self Confidence
Self Image
Sports
---
Experience
I have a diverse and enriching experience that has shaped my personal and professional journey. My life has been a dynamic tapestry of learning, growth, and exploration.
Working with many different people in all stages of their lives, has been a cornerstone of my journey, with a strong foundation of community, communication and compassion. My academic pursuits instilled in me the importance of critical thinking, problem-solving, and continuous learning. These skills have not only shaped my professional life but have also enabled me to adapt to new challenges and opportunities.
Professionally, I have had the privilege of working in various roles within the public educational system. From working a paraprofessional in the classroom, to developing student athletes as a coach in multiple sports at the high school and elementary levels. I have worked for 3 fortune 500 .com companies as a community manager, leading the way for retail gaming to explode worldwide in the late 1990's. My career has provided me with invaluable experiences and opportunities to collaborate with diverse teams, solve complex problems, and make a meaningful impact in my field.
Outside of work, my interests of family, community and athletics have been a source of personal fulfillment and balance. These activities have enriched my life, allowed me to connect with like-minded individuals, and offered a creative outlet for self-expression.
I experienced healing through hypnosis over 15 years ago, and I will always praise the hypnotherapist for the amazing changes that he created for me physically and mentally. Now I am so excited that I too can help people with so many things, some things clients may not even know that they need fixing.
Overall, my journey has been a continuous quest for growth, knowledge, and fulfillment, and I look forward to the exciting chapters that lie ahead.
---
Education
Diploma in Clinical Hypnotherapy with Honors




Hypnosis Motivation Institute

- Nationally Accredited College of Hypnotherapy - 818-758-2747
Date Started: 07/12/2022 - Date Graduated: 08/14/2023
Total Hours: 720 - Total Weeks: 52 - Total Years: 1
---
Continuing Education
I will continue to attend classes and conferences which will enhance my practice. I will be expanding my education through the AOS program where I will be working towards my AOS Degree in Mind-Body Psychology. I do plan on keeping up with the new techniques and technology surrounding hypnosis and hypnotherapy.
---
Continuing Education from the American Hypnosis Association
Body Syndromes

- 10/2022

Build and Enhance your Hypnotherapy Practice with Group Hypnosis

- 03/2023

Cheryl O'Neil/April - Confidence for Auditions

- 02/2023

Creating a Professional Zoom Room

- 10/2022

Elaine Perliss/Julia - Gaining Control

- 04/2023

Emotional and Physical Sexuality 1

- 08/2022

Empowered Speaking for Success

- 10/2023

Explode Your Practice with Phone and Skype Sessions

- 04/2023

Extreme Self Care: Feed Your True Needs, Say Goodbye to Cravings

- 10/2023

Hacking Happiness Hormones

- 01/2023

Heart Medicine: Stop Painful Patterns and Find Peace and Freedom

- 04/2023

Hypnosis in History

- 06/2022

Introduction to Positive Psychology

- 04/2023

Introduction to the Embodied Mind Theory

- 05/2023

Intuitive and Energy Healing

- 10/2022

Kappasinian Hypnosis

- 10/2022

Lisa Machenberg/Joey - Sports Performance

- 10/2023

Make Your Hypnotherapy Material Look Professional

- 05/2023

Making Fast and Permanent Change

- 10/2023

Marc Gravelle - HMI Book Club

- 03/2023

Master the Arm Raising

- 10/2022

Mental Bank Magic

- 03/2023

Mental Bank Seminar

- 08/2022

Parts Therapy - A Powerful 4 Step Process to Changing Lives

- 01/2023

Rapid and Instant Inductions

- 06/2023

Research Articles Course

- 01/2023

Stage Hypnosis

- 06/2023

Subtleties of Hypnotherapy

- 08/2022

Tapping the Subconscious through Conversational Hypnosis

- 12/2023

The Art of Positive Thinking

- 10/2023

Thirteen Breaths to Freedom

- 10/2023

Truly Mindful Coloring

- 01/2023

Understanding and Working with Older Patients

- 09/2023

Understanding the Big Book of Alcoholics Anonymous

- 02/2023

Why Your Hypnotherapy Website is so Important!

- 10/2023
---
Certifications
Certified Hypnotherapist


American Hypnosis Association - 818-758-2700
Certification Number: 012004
Certification Valid To: Jan 18, 2026
---
Certifications from the American Hypnosis Association
Hypnosis and Seniors

- 03/2023

Hypnosis and Sports Performance

- 01/2023

Hypnosis and Tinnitus

- 04/2023

Past-Life Regression Therapy

- 07/2023

Trauma Recovery Hypnosis

- 02/2023
---
Awards
Honors Graduate - Clinical Hypnotherapy Program


Hypnosis Motivation Institute - 08/15/2023
---
Professional Memberships
American Hypnosis Association


Member Since: 2023
---
Website
Visual Achievers Hypnotherapy
https://VisualAchievers.com/
---
Languages Spoken
---
Contact Information
Anne Langley
Visual Achievers Hypnotherapy
Tracy, California 95376, United States
209-627-5624