Biography for
Barbara Jean Carey

,

CHt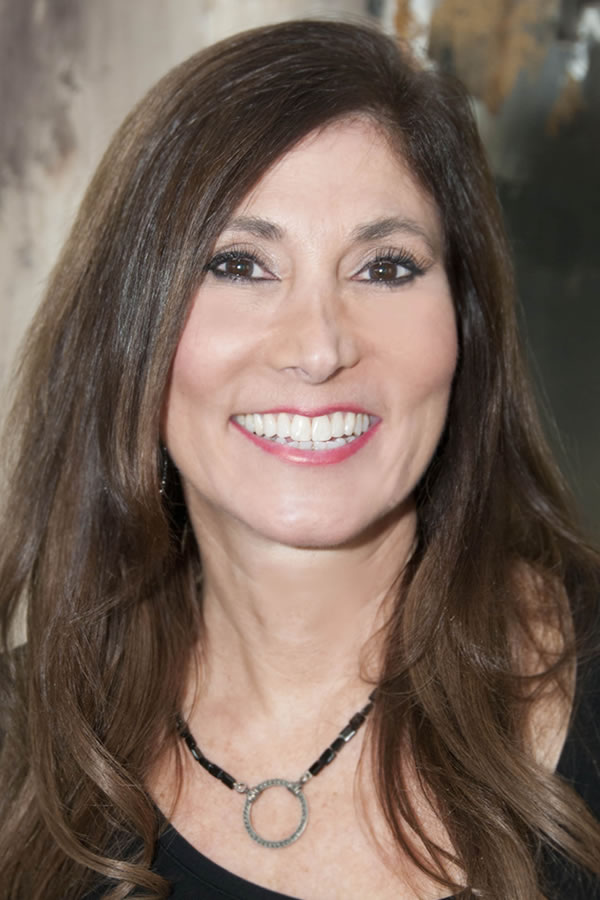 Barbara Jean Carey has been seen on Dr. Phil, The Learning Channel, KTLA, Channel 5 and 9 News, Bravo, Discovery and The History Channel. Barbara developed "Quotes from the Universe" inspirational cards that were seen on Greys Anatomy and NBC LIVE chose them as a must have. Her web TV show called THE CONFIDENT MIND generated many loyal viewers. Barbara has been interviewed on radio stations such as BlogTalk Radio. She writes inspirational articles to enrich the lives of others.
She has been helping people overcome their problems for many years. Barbara has worked with celebrities, doctors, writers, producers, CEO's, and medical professionals to help them move forward into their desires. Barbara is also on staff at Seasons Recovery Center in Malibu working with overcoming addictions and mental health clarity.
She decided to become a Clinical Hypnotherapist, graduated at the top of her class with honors, won several of HMI's prestigious awards and has a private practice in Malibu for over 15 years. With her unique talent as a Hypnotherapist, she achieves outstanding results with her clients immediately.
Barbara works with Neuro-Linguistic Programming (NLP), Guided Imagery, Handwriting Analysis, Hypnosis, Time Line Therapy, Past-Life Regression (PLR), Huna, and Reiki to further her clients into success. She has an amazing ability to build instant rapport with her clients to help them achieve their goals.
Barbara's vision is to make sure that her clients lead the life they deserve of health, wealth, happiness, success and love. Barbara is constantly reminding others, "Watch every thought that you think, they are writing your story in permanent ink."
She knows that all you have to do to change everything in your life is to think differently. Barbara has the genuine ability to work with the subconscious mind to change negatives into positives. That is her passion.
---
Hypnotherapy Specialties
Addictions
Anxiety
Past Life Regression
Relationship Enhancement
Self Confidence
Weight Loss
---
Experience
Barbara is owner and operator of "The Confident Mind Center" in Malibu as well as a Staff Hypnotherapist at Seasons Recovery Center in Malibu. She is a Spiritual Mind Practitioner, Motivational Speaker, Master Neuro-Linguistic Programming Practitioner, First Degree Reiki Practitioner, Master Therapeutic Imagery Facilitator, Past-Life Regression Therapist, Handwriting Analysis and Master Time Line Therapist.
---
Education
Past-Life Regression




American Hypnosis Association

- 818-758-2730


Master Practitioner in Time Line Therapy




NLP TransWorld

- 818-758-2730


Master Therapeutic Imagery Facilitator




American Hypnosis Association

- 818-758-2730
Date Started: 07/09/2006 - Date Graduated: 12/03/2006


Certified Master Practitioner of Neuro-Linguistic Programming




NLP TransWorld

- 818-758-2730
Date Started: 02/05/2006 - Date Graduated: 06/11/2006


Diploma in Clinical Hypnotherapy




Hypnosis Motivation Institute

- Nationally Accredited College of Hypnotherapy - 818-758-2700
Date Started: 09/13/2005 - Date Graduated: 09/13/2006
Total Hours: 720 - Total Weeks: 52 - Total Years: 1
---
Continuing Education
Handwriting Analysis - HMI
True Personality - AHA
Head Over Meals - AHA
Keys to Your Future - AHA
Huna - AHA
Certified Master Practitioner of Neuro Linguistic Programming - TransWorld
Certified Master Practitioner of Time Line Therapy - TransWorld
Stop Smoking - AHA
First Degree Reiki Practitioner - AHA
Master Therapeutic Imagery Facilitator - AHA
Past Life Regression - HMI
Eating Disorders - AHA
Mythic and Archetypal Imagery - AHA
Advanced Imagery - AHA Imagery for Life Passages - AHA
Metaphysical Imagery - AHA
Emotional Freedom Technique - HMI
Child Hypnosis - HMI
Chinese Face Reading - HMI
Seven Spiritual Laws of Parent Success - HMI
Enneagram - HMI
Eliminating Allergies - HMI
Overcoming Self Doubt - HMI
Hypno-Kinesiology - HMI
---
Certifications
Certified Hypnotherapist


American Hypnosis Association - 818-758-2700
Certification Number: 010023
Certification Valid To: Jun 19, 2026

Certified Master Practitioner of Neuro-Linquistic Programming


NLP TransWorld - 818-758-2730


Certified Master Practitioner of Time Line Therapy


NLP TransWorld - 818-758-2730


First Degree Reiki Practitioner


American Hypnosis Association - 818-758-2730


Doctor of Philosophy in Counseling


Progressive Universal Life Church
Certification Number: Department of Education


Master of Arts in Counseling


Progressive Universal Life Church
Certification Number: Department of Education

---
Awards
Honors Graduate - Clinical Hypnotherapy Program


Hypnosis Motivation Institute - 09/30/2006

Academic Achievement Award


Hypnosis Motivation Institute - 09/30/2006

Clinical Achievement Award


Hypnosis Motivation Institute - 09/30/2006

Director's Award


Hypnosis Motivation Institute - 09/29/2006
---
Professional Memberships
American Hypnosis Association


Member Since: 2006
---
Website
The Confident Mind
http://TheConfidentMind.com/index.html
---
Languages Spoken
---
Contact Information
Barbara Jean Carey
The Confident Mind
Malibu, California 90265, United States
310-945-6789