Biography for
Brandi Griffith

,

CHt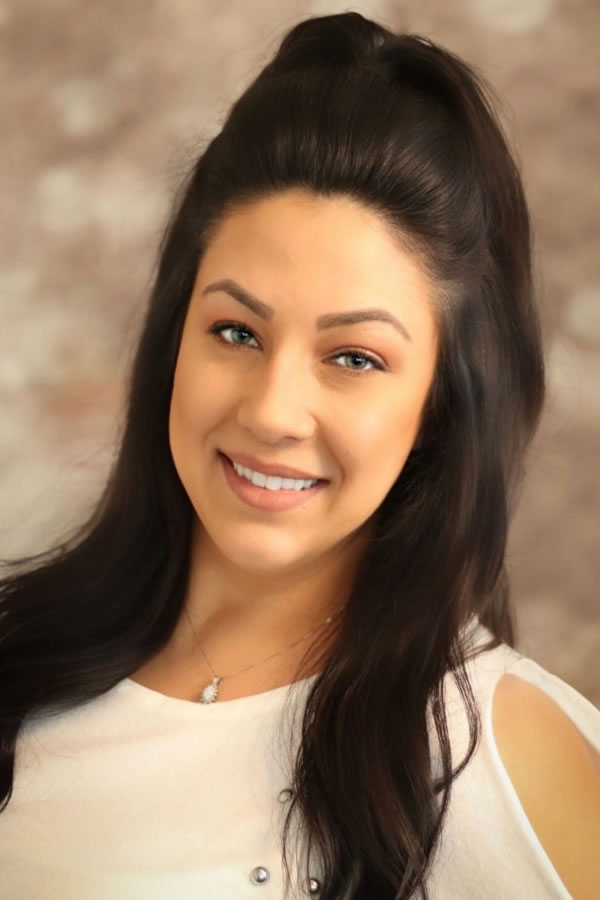 Brandi Griffith is a Certified Hypnotherapist and Reiki Master Teacher who is dedicated to empowering people to feel and live their best life! Brandi has helped numerous individuals tap into their full potential so they can achieve their goals through her metaphysical approach to holistic healing.
Brandi has always had a passion for motivating and inspiring others. She believes in helping people connect to their higher self to unlock their inner potential. She believes working together with the mind, body and spiritual aspect you can achieve great things!
Her path before Hypnotherapy, Reiki and what ignited the fire? Brandi spent many years in the Real Estate industry. She enjoyed guiding her clients through the process of buying, selling and investing. Her greatest memories were helping first time home buyers and Veterans. From there she took on a Mentor roll for upcoming Real Estate Agents within her company.
Finally, she made the decision to pivot her career and pursue her passion for personal growth and transformation. Brandi continues to work with others giving them the tools and support they need to succeed. If you are looking to gain a deeper understanding of who you are or simply live a more fulfilling life, Brandi Griffith can help you get there!
---
Hypnotherapy Specialties
Anxiety
Fears
General Practice
Immune System
Weight Loss
---
Education
Diploma in Clinical Hypnotherapy with Honors




Hypnosis Motivation Institute

- Nationally Accredited College of Hypnotherapy - 818-758-2747
Date Started: 04/19/2022 - Date Graduated: 05/09/2023
Total Hours: 720 - Total Weeks: 52 - Total Years: 1
---
Continuing Education from the American Hypnosis Association
Advanced Advertising and Promotion

- 03/2023

Aging Well: Staying Sharp with Hypnotherapy

- 09/2022

Body Syndromes

- 05/2022

Business Basics: Tools to Get, Retain and Help More Clients

- 01/2023

Cheryl O'Neil/April - Confidence for Auditions

- 04/2023

Conversations with Ghosts and Gods: Imaginal Dialogue in Therapy

- 02/2023

Create a Professional Zoom Group Experience

- 03/2023

Creating a Professional Zoom Room

- 10/2022

Doing Time - Rehabilitating the Incarcerated

- 10/2022

Emotional Resiliency and the Actor

- 12/2022

Ericksonian Hypnosis and Therapeutic Metaphors

- 12/2022

Ericksonian Hypnosis and Trance Phenomena

- 01/2023

Explode Your Practice with Phone and Skype Sessions

- 01/2023

Extreme Self Care: Feed Your True Needs, Say Goodbye to Cravings

- 04/2023

First Three Hypnosis Sessions

- 05/2022

Getting Comfortable with Silence

- 09/2022

Hacking Happiness Hormones

- 05/2022

Heart Medicine: Stop Painful Patterns and Find Peace and Freedom

- 01/2023

Helping Hypnotherapy Clients with Driving Anxiety

- 04/2023

Hypnosis for Past Life Regression Therapy

- 07/2022

Hypnosis in History

- 02/2022

Important Dynamics in Creating Successful Relationships

- 04/2023

Integrative Depth Psychology and Psychotherapy: Clinical Application

- 01/2023

Introduction to Applied Suicide Intervention Skills Training (ASIST)

- 04/2023

Introduction to Positive Psychology

- 01/2023

Introduction to Professional Podcasting

- 09/2022

Introduction to Somatic and Parts Work for Healing Trauma

- 01/2023

Introduction to the Embodied Mind Theory

- 01/2023

Intuitive and Energy Healing

- 07/2022

John McCarthy/Belinda - Bad Eating Habits

- 07/2022

jumpSTART 2023!

- 01/2023

Kappasinian Hypnosis

- 01/2023

Love, Sex and Intimacy

- 11/2022

Make Anxiety Your Best Friend

- 09/2022

Make Your Hypnotherapy Material Look Professional

- 10/2022

Making Fast and Permanent Change

- 09/2022

Making the Unconscious Conscious

- 04/2023

Marc Gravelle - HMI Book Club

- 02/2023

Mental Bank Magic

- 03/2023

Mindfulness and Hypnotherapy

- 04/2023

Mindfulness in Mind-Body Psychology

- 02/2023

Mindfulness-Based Cognitive Therapy (MBCT)

- 01/2023

NLP: Principles and Strategies of Success

- 04/2023

Numerology - The Language of Numbers as a Tool for Success!

- 04/2023

Parts Therapy - A Powerful 4 Step Process to Changing Lives

- 05/2022

Psychosynthesis: Creative Imagination and the Expansion of Consciousness

- 04/2023

Sacred Breath and the Human Potential

- 01/2023

Sigil Magic Imagery - Draw your Way to Success

- 04/2023

Spoon Bending - Come to the PK Party!

- 04/2023

Stress Relief Techniques

- 09/2022

Subtleties of Hypnotherapy

- 12/2022

Super Power Style: Dressing with Intention

- 06/2022

Superbrain Yoga and Pranic Healing

- 10/2022

Tapping the Subconscious through Conversational Hypnosis

- 07/2022

Teens - Managing Stress in this Fast-Paced Competitive World

- 09/2022

The 12 Steps of AA and Hypnotherapy

- 01/2023

The Art of Wish-Making

- 02/2023

The Decision Factor

- 09/2022

The Eel and the Blowfish: A Graphic Novel of Dreams, Trauma, and Healing

- 04/2023

The Gifts of Trauma

- 04/2023

Transcendent Aspects of the Human Experience

- 12/2022

Truly Mindful Coloring

- 05/2022

Understanding and Working with Older Patients

- 01/2023

Understanding the Big Book of Alcoholics Anonymous

- 02/2023

Uplifting Depression - How Hypnotherapy Can Help

- 10/2022

When the Calling to Help Becomes the Obstacle

- 11/2022

Why Can't Anyone See My Website?

- 01/2023

Why Your Hypnotherapy Website is so Important!

- 04/2023

Wisdom of the Body-Mind in Hypnotherapy

- 09/2022
---
Certifications
Certified Hypnotherapist


American Hypnosis Association - 818-758-2700
Certification Number: 011143
Certification Valid To: Oct 05, 2024
---
Certifications from the American Hypnosis Association
Healing the Inner Child

- 03/2023

Hypnosis and Smoking Cessation

- 09/2023

Hypnosis and Weight Loss

- 01/2023

Hypnosis for Anxieties and Fears

- 05/2023

Hypnosis for Immune Disorders

- 10/2022
---
Awards
Honors Graduate - Clinical Hypnotherapy Program


Hypnosis Motivation Institute - 05/10/2023
---
Professional Memberships
American Hypnosis Association


Member Since: 2022
---
Languages Spoken
---
Contact Information
Brandi Griffith
Las Vegas, Nevada 89131, United States