Biography for
Byron G. Woodman

,

CHt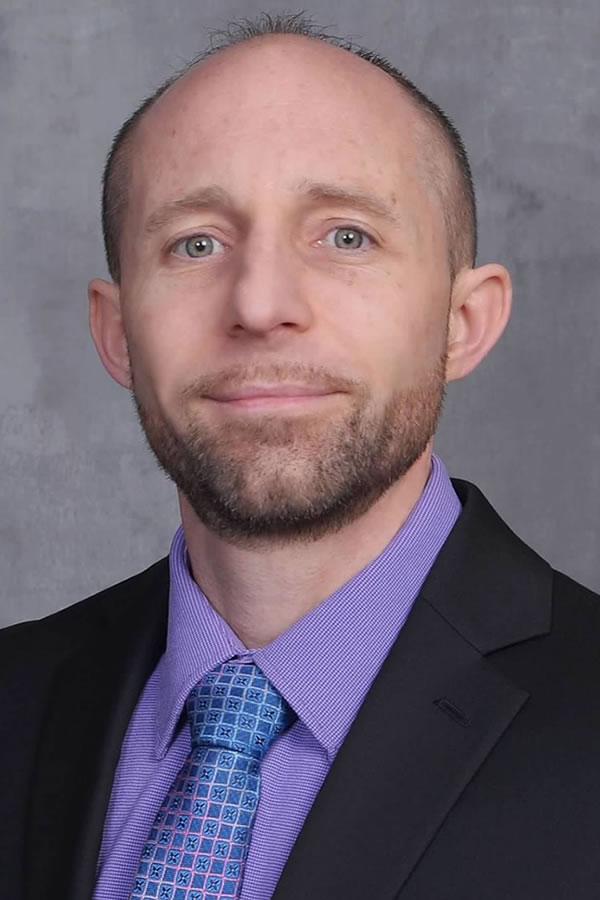 My journey as a hypnotherapist began unconsciously after an awakening experience through my meditative practice on the road to self improvement and self discovery.
Shaped by my own personal challenges, after losing my mother to cancer at an early age and developing a childhood kidney disease, my holistic healing journey began. I discovered in my youth our bodies innate healing abilities and how to activate them through the subconscious, and utilized them to overcome my illness and find the gift in adversity.
As a the father of an autistic daughter and dealing with life's struggles I can relate to others through shared experiences. From bartending for over 20 years I've engaged with thousands of people on a personal level, helping them with their own struggles by listening to them, relating with them and helping them find solutions to life's obstacles.
I saw a need in this world and wanted to make a difference. Through meditation, spiritual exploration, and understanding the power of self-hypnosis, this revelation ignited a mission to guide others through Hypnotherapy. Motivated by my desire to make a difference, and finding meaning and purpose to help others find their way, I began my transition from bartending into starting my Hypnotherapy practice.
I'm Certified in Kappasinian and Ericksonian Hypnosis, as well as Delores Cannon's QHHT Method of Past Life Regression. My journey expanded to include Reiki and Chakra work.
Today my passion lies in guiding others towards self-discovery and genuine happiness. With a rich history of personal growth, I draw upon my experiences to help individuals embrace their true selves and embark on their own transformative journeys.
---
Hypnotherapy Specialties
Addictions
Anxiety
Change Habits
Creativity
Death or Loss
Dreams
Fears
Forgiveness
Lack of Direction
Motivation
Past Life Regression
Self Confidence
Self Forgiveness
Self Hypnosis
Self Image
Self Mastery
Stop Smoking
Stress
Substance Abuse
Trauma
---
Experience
I have personal experience with the loss of a loved one, coping with disease and illness, having a child with Autism, and overcoming divorce, and guilt. I also have personal experience with becoming spiritually connected, and finding purpose, direction, and meaning.
I also have experience in past life, regression, and connecting to your higher self. As well as bringing unconscious actions and reactions into conscious awareness and understanding the language of the subconscious mind through dream, interpretation, art and writing.
I have helped clients overcome anxiety, illness, pain, and discomfort. I'm also a Reiki Practitioner and help people relieve symptoms of physical and psychological illness and disease. I have helped people balance the Chakras and energy in their body along with understanding their own energy to release unwanted negative energies, and become more balanced.
Lastly I have experience with changing addictive behaviors and habits, and negative patterns of behavior.
---
Education
Diploma in Clinical Hypnotherapy with Honors




Hypnosis Motivation Institute

- Nationally Accredited College of Hypnotherapy - 818-758-2747
Date Started: 02/22/2022 - Date Graduated: 03/28/2023
Total Hours: 720 - Total Weeks: 52 - Total Years: 1
---
Continuing Education from the American Hypnosis Association
Advanced Advertising and Promotion

- 09/2022

Body Syndromes

- 09/2022

Ericksonian Hypnosis and Therapeutic Metaphors

- 06/2022

Heart Medicine: Stop Painful Patterns and Find Peace and Freedom

- 08/2022

Holotropic Breathwork: A Teacher's Perspective

- 05/2023

Hypnosis for Past Life Regression Therapy

- 06/2022

Hypnosis in History

- 01/2022

Integrative Depth Psychology and Psychotherapy: Clinical Application

- 08/2022

Introduction to Positive Psychology

- 08/2022

Introduction to Somatic and Parts Work for Healing Trauma

- 12/2022

Introduction to the Embodied Mind Theory

- 12/2022

Intuitive and Energy Healing

- 05/2022

Intuitive Healing and Development - Level One

- 06/2022

Intuitive Healing and Development - Level Two

- 07/2022

Lisa Machenberg/Aaron - Starting a Business

- 09/2022

Lisa Machenberg/Mary - Weight Loss and Eating Habits

- 05/2023

Mental Bank Seminar

- 03/2022

Mindfulness-Based Cognitive Therapy (MBCT)

- 08/2022

Mindfulness: From the Perspective of Transpersonal Psychology

- 05/2023

Parts Therapy - A Powerful 4 Step Process to Changing Lives

- 06/2023

Research Articles Course

- 02/2023

Superbrain Yoga and Pranic Healing

- 06/2022

Tapping the Subconscious through Conversational Hypnosis

- 06/2022

The Power of Releasing Guilt and Shame

- 08/2023

Thirteen Breaths to Freedom

- 12/2022

Transcendent Aspects of the Human Experience

- 06/2022

Understanding and Working with Older Patients

- 12/2022
---
Certifications
Certified Hypnotherapist


American Hypnosis Association - 818-758-2700
Certification Number: 011095
Certification Valid To: Aug 11, 2024
---
Certifications from the American Hypnosis Association
Certified Practitioner of Ericksonian Hypnosis

- 01/2023

Healing the Inner Child

- 11/2022

Hypnosis and PTSD

- 08/2023

Hypnosis and Smoking Cessation

- 10/2022

Hypnosis for Immune Disorders

- 11/2022

Past-Life Regression Therapy

- 04/2022
---
Other Certifications
Certified in Dolores Cannon's QHHT Method of Hypnosis
---
Awards
Honors Graduate - Clinical Hypnotherapy Program


Hypnosis Motivation Institute - 03/29/2023
---
Professional Memberships
American Hypnosis Association


Member Since: 2022
---
Website
Limitless Hypnotherapy
https://www.LimitlessHypno.com/
---
Languages Spoken
---
Contact Information
Byron G. Woodman
Limitless Hypnotherapy
Corvallis, Oregon 97330, United States
541-250-0073