Biography for
Catherine Coleman

,

MA

,

CHt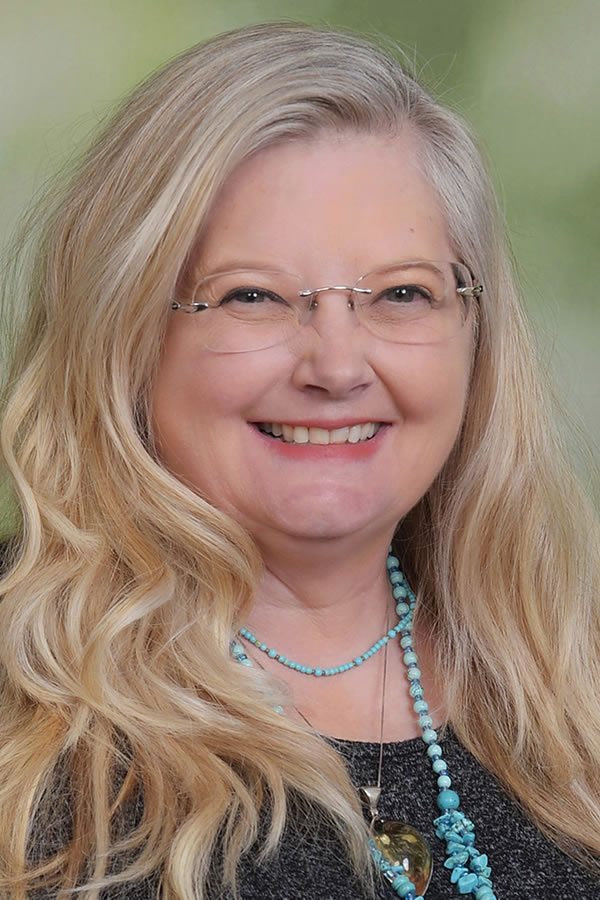 Meet Catherine Coleman, a Certified Hypnotherapist, Success Coach, English and ESL instructor, and published author. She is committed to assisting individuals to reach their aspirations in academic pursuits, career progression, and personal development. Catherine's approach is understanding, supportive, and personalized, meeting you exactly where you are to guide you toward where you aspire to be.
Her journey has been adventurous, from a humble town in Oklahoma to serving as a volunteer alongside doctors in Mexico. She then transitioned into educating English and ESL in prestigious language institutions in California, encompassing private schools, community colleges, and universities. She is pursuing an AOS degree from the Hypnosis Motivational Institute (HMI) while concurrently cultivating her private hypnotherapy practice, Change, Grow, Evolve, LLC. Throughout this diverse journey, Catherine's enduring passion has always been to make a meaningful difference in the world.
Catherine is an Honors Graduate of the Hypnosis Motivation Institute's 720-hour program, where she acquired an in-depth understanding of the subconscious mind and the practice of hypnosis. Her extensive training also includes Emotional Freedom Techniques (EFT), Neuro-Linguistic Programming (NLP), and Guided Imagery, among other specialized methods. These competencies equip her to help clients catalyze significant changes in their lives. Currently, her continued studies in the AOS program are enriching her knowledge of mind-body psychology, promising to bolster her capacity to foster personal transformation.
Catherine's approach is rooted in kindness, empathy, and a deep respect for each client's journey. She strives to establish a safe and supportive environment where clients can delve into their inner world, surmount limiting beliefs, and unlock their full potential. Recognizing that each individual's journey is unique, Catherine customizes her approach to cater to the specific needs of every client.
Catherine is here to accompany you on your journey if you are grappling with a particular issue or merely seeking to evolve and grow in your life. Her extensive training, experience, and compassionate approach equip her to support you in achieving your objectives and living your most fulfilling life. Guided by her motto, "Nothing is ever wasted. We can learn from every experience!" Catherine is dedicated to helping you extract value and growth from every experience as you navigate your path toward your goals. Whether you aim to overcome a limiting belief, enhance your academic or professional performance, or evolve personally, Catherine stands ready to assist you on your journey to success.
---
Hypnotherapy Specialties
Anxiety
Attitude Adjustment
Body Image
Change Habits
Communication
Concentration
Creativity
Exam Anxiety
Lack of Direction
Lack of Initiative
Motivation
Perfectionism
Performance Anxiety
Procrastination
Public Speaking
Self Confidence
Self Mastery
Stress
Study Habits
Writers Block
---
Experience
Catherine Coleman's journey of versatility has seen her take on various roles, from volunteering abroad to serving in the hospitality and banking industries and managing retail. Her academic pursuits led her to earn an MA in Linguistics from CSULB and two postgraduate certificates, one in ESL and the other in Teaching Reading. These credentials paved the way for her to instruct and mentor students from across the globe in various California colleges. As an author, she has published four books, with two currently available on Amazon under her pseudonym, CC Undertree.
Catherine now seamlessly merges her teaching and coaching prowess with her knowledge of the power of the subconscious mind through hypnosis garnered from the HMI 720-hour program, where she graduated with honors receiving the Academic Achievement Award, Directors Award, and Clinical Achievement Award, and her ongoing studies in the AOS mind-body degree program with the powerful tools of mind-body psychology such as CBT, ACT, Somatic Therapy, and Positive Psychology. Using this unique blend of skills and knowledge with the transformative power of hypnosis, Catherine fosters a cooperative relationship with her clients to help them achieve overall success. Catherine's empathetic and unbiased approach ensures a judgment-free environment, preparing her to effectively guide you through any academic, career, or personal challenges.
Catherine's diverse skills span a broad spectrum of educational and developmental sectors. From guiding pre-med students with their medical school applications to assisting MA and PhD candidates with their theses and dissertations, she is well-versed in the realm of academia. She aids college students in enhancing their study techniques, test-taking strategies, and overall academic aptitude. Additionally, she guides multilingual students seeking to bolster their English proficiency and minimize native accents and supports job seekers aiming to refine their resumes, hone their communication skills, and increase their employability. In our rapidly evolving and often stress-inducing world, Catherine assists clients in developing a wide range of essential healthy life skills. These include reducing anxiety, enhancing productivity, overcoming procrastination, managing relationships, and fostering healthy physical habits.
You can connect with Catherine through her website or via social media on Facebook, Instagram, and LinkedIn. Watch for her upcoming YouTube channel and podcast, which are currently in the works!
---
Education
Diploma in Clinical Hypnotherapy with Honors




Hypnosis Motivation Institute

- Nationally Accredited College of Hypnotherapy - 818-758-2747
Date Started: 10/19/2021 - Date Graduated: 11/17/2022
Total Hours: 720 - Total Weeks: 52 - Total Years: 1

Post-Secondary Reading and Learning Certificate




California State University, Fullerton


Date Started: 05/01/2012 - Date Graduated: 05/01/2013


TESL Certificate




California State University, Long Beach


Date Started: 01/01/2006 - Date Graduated: 05/01/2007


Master of Arts: Linguistics




California State University, Long Beach


Date Started: 08/01/2003 - Date Graduated: 12/20/2005


Bachelor of Arts: English Language and Linguistics




California State University, Long Beach


Date Started: 08/01/2001 - Date Graduated: 05/20/2003

---
Continuing Education from the American Hypnosis Association
A Primer on Transpersonal Psychology

- 04/2023

Advanced Advertising and Promotion

- 03/2022

Advanced Emotional Freedom Technique

- 05/2022

Basic Emotional Freedom Technique

- 03/2022

Body Syndromes

- 01/2022

Creating a Professional Zoom Room

- 02/2022

Elaine Perliss/Shane - Test Taking Anxiety

- 01/2022

Explode Your Practice with Phone and Skype Sessions

- 02/2022

First Three Hypnosis Sessions

- 04/2022

Getting Comfortable with Silence

- 11/2021

Healing Power of Hypnotic Scripts

- 05/2022

Healthy Boundaries

- 03/2022

HMI Student and Graduate Tips for Creating More Ease and Success

- 10/2023

Holotropic Breathwork: A Teacher's Perspective

- 04/2023

Hypnosis and the Law of Attraction

- 02/2023

Hypnosis Falsely Blamed

- 10/2023

Hypnosis in History

- 09/2021

Imagery for Life Passages

- 08/2022

Introduction to Applied Suicide Intervention Skills Training (ASIST)

- 12/2021

Introduction to Cognitive Behavioral Therapy

- 10/2023

Introduction to Positive Psychology

- 10/2022

Introduction to Somatic and Parts Work for Healing Trauma

- 10/2022

jumpSTART 2022!

- 01/2022

jumpSTART 2023!

- 01/2023

Kappasinian Hypnosis

- 11/2021

Make Your Hypnotherapy Material Look Professional

- 02/2022

Mental Bank Seminar

- 12/2021

Metaphysical Imagery

- 08/2022

Mindfulness-Based Cognitive Therapy (MBCT)

- 10/2022

Mythic and Archetypal Imagery

- 04/2022

Podcasting for Your Hypnotherapy Practice

- 12/2022

Rapid and Instant Inductions

- 03/2022

Research Articles Course

- 04/2022

Stress Relief Techniques

- 11/2021

The Empty Leash - Hypnosis and the Loss of a Beloved Pet

- 03/2022

Truly Mindful Coloring

- 06/2022

Uplifting Depression - How Hypnotherapy Can Help

- 11/2021

When the Calling to Help Becomes the Obstacle

- 02/2022

Why Can't Anyone See My Website?

- 02/2022
---
Certifications
Certified Hypnotherapist


American Hypnosis Association - 818-758-2700
Certification Number: 010931
Certification Valid To: Jan 03, 2024
---
Certifications from the American Hypnosis Association
Advanced Imagery

- 08/2022

Certified Practitioner of Neuro-Linguistic Programming

- 10/2022

Cognitive Behavioral Therapy

- 10/2023

Healing the Inner Child

- 08/2022

Hypnosis and ADHD

- 02/2022

Hypnosis and PTSD

- 02/2023

Hypnosis and Tinnitus

- 08/2022

Hypnosis and Transgender Clients

- 02/2022

Hypnosis and Weight Loss

- 03/2022

Hypnosis for Anxieties and Fears

- 04/2022

Hypnosis for Test Anxiety and Success

- 02/2022

Therapeutic Imagery Facilitator

- 04/2022

Therapeutic Imagery Master

- 08/2022
---
Awards
Honors Graduate - Clinical Hypnotherapy Program


Hypnosis Motivation Institute - 11/18/2022

Academic Achievement Award


Hypnosis Motivation Institute - 11/17/2022

Clinical Achievement Award


Hypnosis Motivation Institute - 11/17/2022

Director's Award


Hypnosis Motivation Institute - 10/27/2022
---
Professional Memberships
American Hypnosis Association


Member Since: 2022
---
Website
Change Grow Evolve Hypnosis
https://CGENow.com/
---
Languages Spoken
---
Contact Information
Catherine Coleman
Lakewood, California 90713, United States
562-576-9933