Biography for
Christian N. Huskins

,

CHt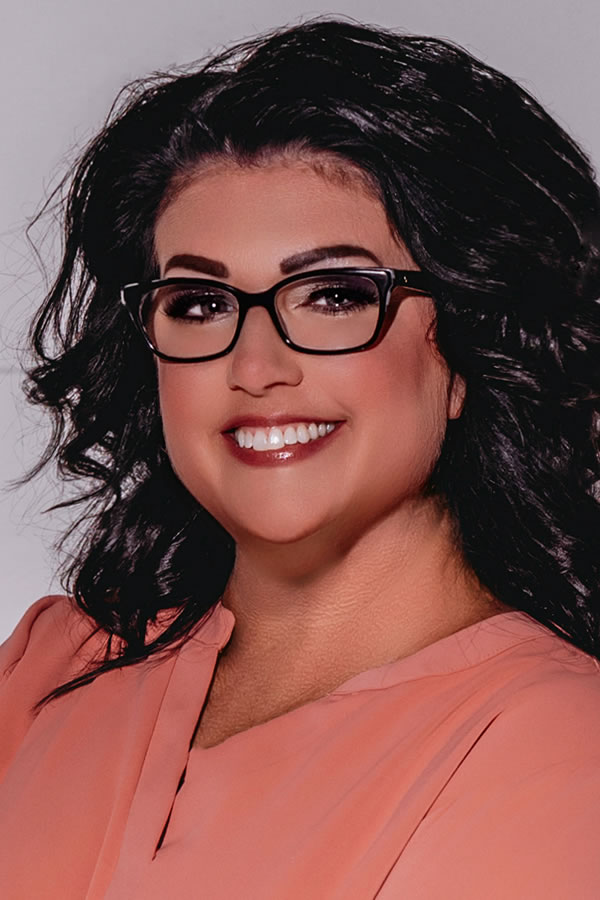 I am Christian Huskins, a passionate and gifted Certified Hypnotherapist, Reiki Master, and Master NLP Practitioner. My greatest success is witnessing a positive transformation in my clients through hypnotherapy and energy work.
I searched to find peace within to heal from my past traumas. I spent my life using negative self-talk, self-sabotage, not feeling worthy or good enough, having no self-love or self-respect, afraid of change, fear of failure or rejection, full of anxiety and needing to control everything. YES, I have been there!
My healing journey started at the age of 17, when I started talk therapy with little to no change. It was good to vent but never felt that the triggers ever went away. In my quest to heal, I discovered an Energy Therapist and immersed myself into this healing modality. It was there that my interest in energy work and understanding the intricacies of how the mind and body work that I began to heal.
My life took an unexpected turn when I experienced a near death experience in my mid 30's. I embarked on a deeper personal and transformative healing journey. In my quest for solace and understanding, I turned to the holistic practices of hypnosis and energy work. These modalities became my lifeline, helping me navigate the turbulent waters of darkness to find a sense of peace and acceptance. I now understood my purpose.
Inspired by the profound transformation I experienced, I dedicated myself to mastering the art of healing and regaining my inner strength to help others. I am fully engaged in helping women see there is light at the end of the tunnel! YOU will feel free, full of confidence and empowered to accomplish all your goals, hopes and dreams.
In essence, my journey has been one of personal transformation, resilience, and finding purpose through the darkness. It is my heartfelt mission to guide women on their own paths of healing, growth, and self-discovery, using the tools and knowledge I have acquired along the way.
---
Hypnotherapy Specialties
Abandonment
Addictions
Anger
Anxiety
Death or Loss
Fears
Forgiveness
Guilt
Motivation
Phobias
Procrastination
Sadness
Self Confidence
Self Esteem
Shame
Stop Smoking
Stress
Trauma
Weight Loss
Worry
---
Experience
With certifications in Hypnotherapy since 2022, I specialize in helping clients overcome anxiety, unlock their inner potential, and harness the healing power of their own energy. Throughout my career, I've witnessed incredible breakthroughs and empowered individuals to lead more fulfilling lives. My client-centered approach creates a safe and nurturing space for holistic healing and transformational experiences that empower women to achieve balance, wellness, and personal growth.
I've had the privilege of supporting countless women on their healing journeys, helping them release past traumas, boost self-confidence, and find inner peace. My passion lies in empowering individuals to tap into their inner wisdom, and I'm dedicated to helping you achieve your personal and spiritual growth goals.
As a member of the American Hypnosis Association, I uphold the highest ethical standards in my practice. If you're ready to embark on a transformative journey towards healing and self-discovery, I invite you to connect with me. Together, we'll uncover the path to greater well-being and empowerment.
I offer both in-person and remote sessions. I provide a brief free discovery consultation at 1-602-420-3092 or visit my website.
---
Education
Diploma in Clinical Hypnotherapy with Honors




Hypnosis Motivation Institute

- Nationally Accredited College of Hypnotherapy - 818-758-2747
Date Started: 11/08/2022 - Date Graduated: 11/08/2023
Total Hours: 720 - Total Weeks: 52 - Total Years: 1

Hypnotherapy Certification Training




Neuro Masters Acadamy


Date Started: 03/28/2022 - Date Graduated: 04/24/2022
Total Hours: 130 - Total Weeks: 4
---
Continuing Education from the American Hypnosis Association
Body Syndromes

- 03/2023

Getting Your Zoom Room Approved

- 08/2023

Hypnosis for Clients with Cancer

- 10/2023

Hypnosis in History

- 10/2022

Integrative Depth Psychology and Psychotherapy: Clinical Application

- 10/2023

Introduction to Positive Psychology

- 02/2023

Introduction to Somatic and Parts Work for Healing Trauma

- 12/2022

Introduction to the Embodied Mind Theory

- 10/2023

Intuitive and Energy Healing

- 12/2022

Intuitive Healing and Development - Level Two

- 01/2023

Michele Guzy/Diego - Procrastination

- 08/2023

Mindfulness-Based Cognitive Therapy (MBCT)

- 01/2023

Parts Therapy - A Powerful 4 Step Process to Changing Lives

- 10/2023

Podcasting for Your Hypnotherapy Practice

- 11/2023
---
Certifications
Certified Hypnotherapist


American Hypnosis Association - 818-758-2700
Certification Number: 012137
Certification Valid To: May 03, 2024

Certified Hypnotherapist


American Board Of Hypnotherapy - 702-456-3267
Certification Number: H39315
Certification Valid To: Feb 01, 2024
---
Certifications from the American Hypnosis Association
Advanced Imagery

- 03/2023

Certified Practitioner Reiki Level One

- 02/2023

Certified Practitioner Reiki Level Two

- 04/2023

Healing the Inner Child

- 03/2023

Hypnosis and ADHD

- 10/2023

Hypnosis and Grief Recovery

- 04/2023

Hypnosis and PTSD

- 06/2023

Hypnosis and Weight Loss

- 08/2023

Hypnosis for Anxieties and Fears

- 04/2023

Smoking Cessation

- 04/2023

Therapeutic Imagery Facilitator

- 02/2023

Trauma Recovery Hypnosis

- 05/2023
---
Other Certifications
Chakra Healing Practitioner - 2020
Energy Bars Practitioner (Access Bars) - Access Consciousness - 2010
Neuro Linguistic Programming (NLP) Master Practitioner - Neuro Masters Academy - 2022
Reiki Practitioner Level One - Reiki Infinite Healer - 06/2010
Reiki Practitioner Level Two - Reiki Infinite Healer - 08/2010
Reiki Master - Reiki Infinite Healer - 08/2011
Time Line Therapy™ Master Practitioner - NeuroMasters Academy - 2022
---
Awards
Honors Graduate - Clinical Hypnotherapy Program


Hypnosis Motivation Institute - 11/13/2023
---
Professional Memberships
American Hypnosis Association


Member Since: 2023

American Board of Hypnotherapy


Member Since: 2022
---
Website
Healing Hands By Christian
https://HealingHandsByChristian.net/
---
Languages Spoken
---
Contact Information
Christian N. Huskins
Healing Hands By Christian
Maricopa, Arizona 85138, United States
602-420-3092