Biography for
Christine Ellison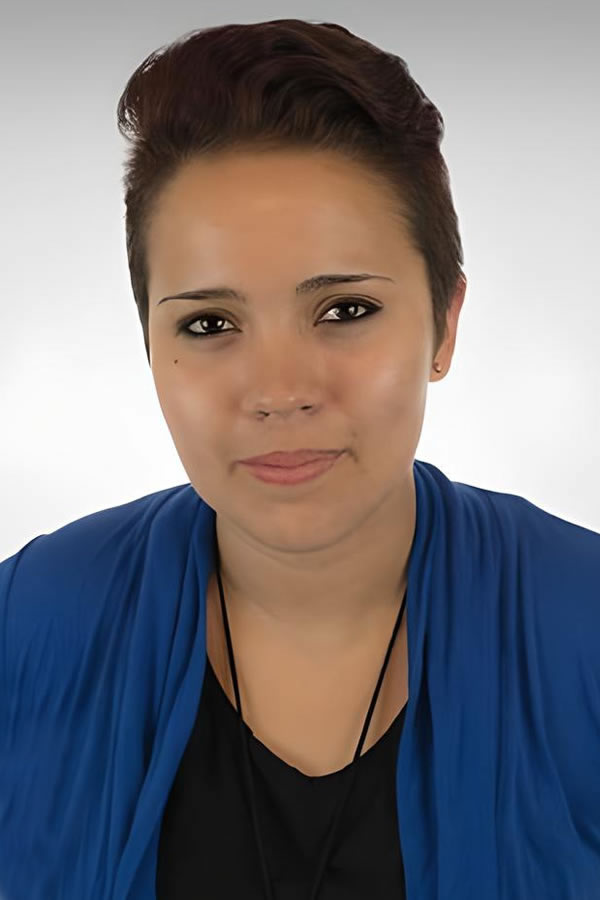 I'm a Certified Hypnotherapist, NLP Practitioner, Self-Development Coach, Trainer, and Educator. My passion is to inspire positive change within individuals so that they can improve their lives and contribute to a happier, healthier world.
For as long as I can remember, I've been fascinated by the potential of the human mind to grow, learn, and adapt. As a child, I was inspired by the lives and minds of great scientists, writers, artists, and others who have made significant contributions to the world. I was captivated by their life stories, the setbacks they faced, and how they eventually overcame them in order to contribute to the world in the unique ways that they did. Growing up, I studied their stories and habits in pursuit of ways to improve my own life and fulfill my dreams.
One of the scientists that I'd always admired growing up was Albert Einstein. I remember learning that Einstein used self-hypnosis as a technique to access deeper parts of his mind and to complete some of his greatest work. As I continued to study other scientists and visionaries, I found that most of them used some form of hypnosis to access deeper learning states. As a teenager, I started using self-hypnosis to improve my health and academic performance, and to cope with everyday stresses. I found a lot of benefits in these techniques and I quickly discovered just how powerful the mind could be.
After high school, I studied psychology, business, and media before graduating with my Associates Degree in Sociology. I continued to use self-hypnosis during this time but I had no idea that it was something that I could make a career out of. After graduating, I wasn't sure where to go or what to do next, so I decided to take some time off from school to focus on my own self-development. That's when I discovered HMI College of Hypnotherapy. HMI provided me with an opportunity to work on my own self-development while learning to help others and growing my career at the same time. I graduated from the Hypnosis Motivation Institute in the summer of 2017 and have been growing my private practice ever since.
I'm a professional member of the American Hypnosis Association and the Hypnotherapists Union Local 472. I regularly attend workshops, seminars, and continuing education classes to expand my knowledge in the areas of hypnotherapy and self-improvement.
I created Pride Hypnotherapy as a place for my clients to be their most authentic selves, without fear of judgment, where they can work towards removing their perceived limitations, exploring their goals and dreams, and developing an action plan to create positive change within their lives.
---
Hypnotherapy Specialties
Anxiety
Assertiveness
Assist Healing
Career Success
Change Habits
Communication
Concentration
Creativity
Improve Health
Motivation
Reach Goals
Relaxation
Resistance to Change
Self Confidence
Self Esteem
Self Expression
Self Hypnosis
Self Image
Stress
Study Habits
---
Education
Diploma in Clinical Hypnotherapy




Hypnosis Motivation Institute

- Nationally Accredited College of Hypnotherapy - 818-758-2700
Date Started: 01/21/2016 - Date Graduated: 08/17/2017
Total Hours: 720 - Total Weeks: 52 - Total Years: 1
---
Continuing Education from the American Hypnosis Association
Embracing Your Shadow Self

- 01/2018

Hypnosis and Anxiety

- 08/2017

Hypnosis in History

- 02/2016

Is it Intuition, or is it NLP?

- 08/2017

Personality Profiles

- 06/2016

Social Media Marketing from Your Smartphone

- 01/2018

The Basic Understanding and Principles of NLP

- 07/2017

The Power of Colors

- 01/2018
---
Certifications from the American Hypnosis Association
Certified Practitioner of Neuro-Linguistic Programming

- 12/2016

Healing the Inner Child

- 11/2018

Hypnosis and ADD-ADHD

- 04/2017
---
Professional Memberships
American Hypnosis Association


Member Since: 2016

Hypnotherapists Union Local 472


Member Since: 2016
---
Website
Pride Hypnotherapy
https://www.PrideHypnotherapy.com/
---
Languages Spoken
---
Contact Information
Christine Ellison
Pride Hypnotherapy
Santa Clarita, California 91390, United States
661-714-2006