Biography for
Craig J. Buboltz

,

CHt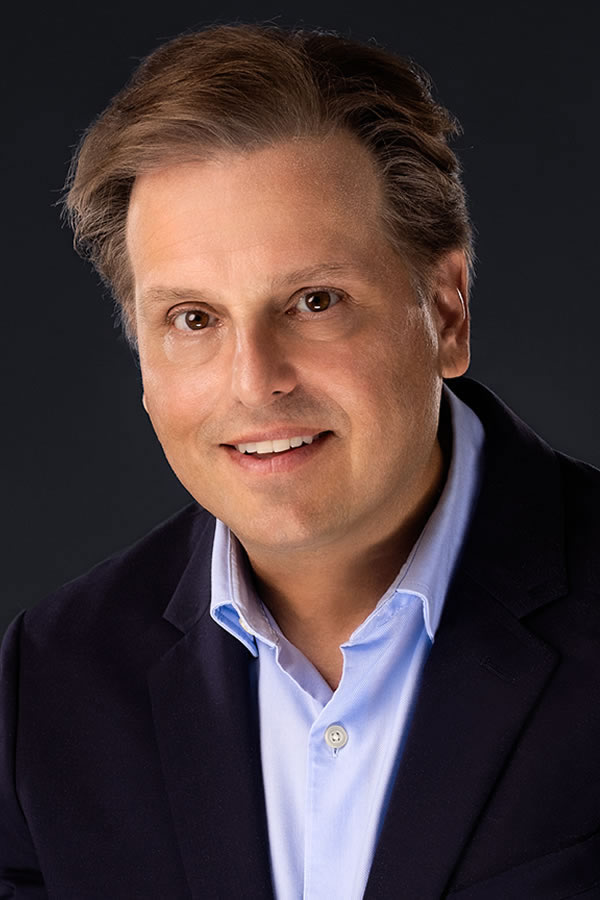 Craig J. Buboltz is the founder and CEO of Top Sport Hypnosis. He started Top Sport Hypnosis as a result of a hiking expedition with two psychiatrists who introduced him to self-hypnosis. At the same time he discovered top athletes were using the same hypnotic techniques to enhance their sports performance. He was intrigued to why something so powerful is not being used by all athletes, but also for anyone who wants to improve their physical and mental well-being.
With over 20 years of coaching and teaching experience, he has been able to intersect sports psychology and holistic wellness for people of all ages. Through tailored hypnotic sessions, personalized coaching, and evidence-based strategies, he guides clients to achieve their personal goals.
---
Hypnotherapy Specialties
Change Habits
Exercise
Performance Anxiety
Reach Goals
Relaxation
Self Confidence
Self Hypnosis
Sports
Stress
Study Habits
Weight Loss
---
Experience
Craig's career path has always centered around teaching, coaching, and helping others reach their goals. After receiving a degree in Education, along with a Master's degree in Multidisciplinary Studies, he has had the opportunity to work in schools, community centers, and world class resorts in the United States and abroad.
The experience as a college tennis player, along with his coaching certificate, opened the door for Craig to work as a tennis coach and professional. Teaching English at several international schools and volunteering with the Peace Corps strengthened his adaptability and intercultural communication skills. Then as a graduate with honors at HMI he created Top Sport Hypnosis to help students, athletes, and people of all ages reach peak performance on and off the court through the power of hypnosis.
---
Education
Diploma in Clinical Hypnotherapy with Honors




Hypnosis Motivation Institute

- Nationally Accredited College of Hypnotherapy - 818-758-2747
Date Started: 08/09/2022 - Date Graduated: 09/26/2023
Total Hours: 720 - Total Weeks: 52 - Total Years: 1
---
Continuing Education from the American Hypnosis Association
Aging Well: Staying Sharp with Hypnotherapy

- 10/2022

Body/Mind Imaging - Creating Powerful, Personal Presence

- 03/2023

Build and Enhance your Hypnotherapy Practice with Group Hypnosis

- 01/2023

Cognitive Behavioral Therapy and Hypnosis

- 12/2022

Embracing Your Shadow Self

- 06/2023

Ericksonian Hypnosis and Therapeutic Metaphors

- 10/2022

Ericksonian Hypnosis and Trance Phenomena

- 10/2022

Ethics and Boundaries for California Therapists

- 06/2023

Extreme Self Care: Feed Your True Needs, Say Goodbye to Cravings

- 02/2023

Getting Your Zoom Room Approved

- 09/2023

Hacking Happiness Hormones

- 12/2022

Helping Hypnotherapy Clients with Driving Anxiety

- 12/2022

Hypnosis for Past Life Regression Therapy

- 06/2023

Hypnosis in History

- 06/2022

Hypnotic Remedies for Three Productivity Poisons

- 06/2023

Introduction to Positive Psychology

- 11/2022

Introduction to the Embodied Mind Theory

- 11/2022

Is it Intuition, or is it NLP?

- 10/2022

Lisa Machenberg/Joey - Sports Performance

- 09/2022

Making Fast and Permanent Change

- 11/2022

Making the Unconscious Conscious

- 10/2022

Marketing Mastery - The Basics of Building your Practice

- 02/2023

Mental Bank Magic

- 02/2023

Mindfulness, Intention, and Meditation

- 05/2023

Mindfulness-Based Cognitive Therapy (MBCT)

- 11/2022

NLP: Principles and Strategies of Success

- 10/2022

Parts Therapy - A Powerful 4 Step Process to Changing Lives

- 12/2022

Psychosynthesis: Creative Imagination and the Expansion of Consciousness

- 02/2023

Sacred Breath and the Human Potential

- 01/2023

So you want to write a book?!

- 02/2023

Social Media Marketing from Your Smartphone

- 10/2022

Stress Relief Techniques

- 12/2022

Subtleties of Hypnotherapy

- 12/2022

Super Power Style: Dressing with Intention

- 10/2022

Superbrain Yoga and Pranic Healing

- 12/2022

Taking Positive Psychology to Corporations

- 03/2023

Taming the Critical Inner Voice

- 05/2023

Tapping the Subconscious through Conversational Hypnosis

- 12/2022

Teens - Managing Stress in this Fast-Paced Competitive World

- 12/2022

The Art of Wish-Making

- 11/2022

The Basic Understanding and Principles of NLP

- 10/2022

The Decision Factor

- 12/2022

The Enneagram as the Gateway to Hypnotic Trance

- 05/2023

The Incredible Power of the Mind/Body Connection

- 12/2022

The Insider Secret to Generating and Retaining New Clients

- 05/2023

Transcendent Aspects of the Human Experience

- 01/2023

Truly Mindful Coloring

- 01/2023

Understanding and Working with Older Patients

- 10/2022

Wisdom of the Body-Mind in Hypnotherapy

- 10/2022
---
Certifications
Certified Hypnotherapist


American Hypnosis Association - 818-758-2700
Certification Number: 012132
Certification Valid To: May 02, 2024
---
Certifications from the American Hypnosis Association
Certified Practitioner of Ericksonian Hypnosis

- 02/2023

Hypnosis and Sports Performance

- 05/2023

Hypnosis for Test Anxiety and Success

- 12/2022

Therapeutic Imagery Facilitator

- 02/2023
---
Awards
Honors Graduate - Clinical Hypnotherapy Program


Hypnosis Motivation Institute - 10/02/2023
---
Professional Memberships
American Hypnosis Association


Member Since: 2023
---
Website
Top Sport Hypnosis
https://www.TopSportHypnosis.com/
---
Languages Spoken
---
Contact Information
Craig J. Buboltz
Top Sport Hypnosis
Port Orange, Florida 32128, United States