Biography for
Cynthia O'Donnell

,

CHt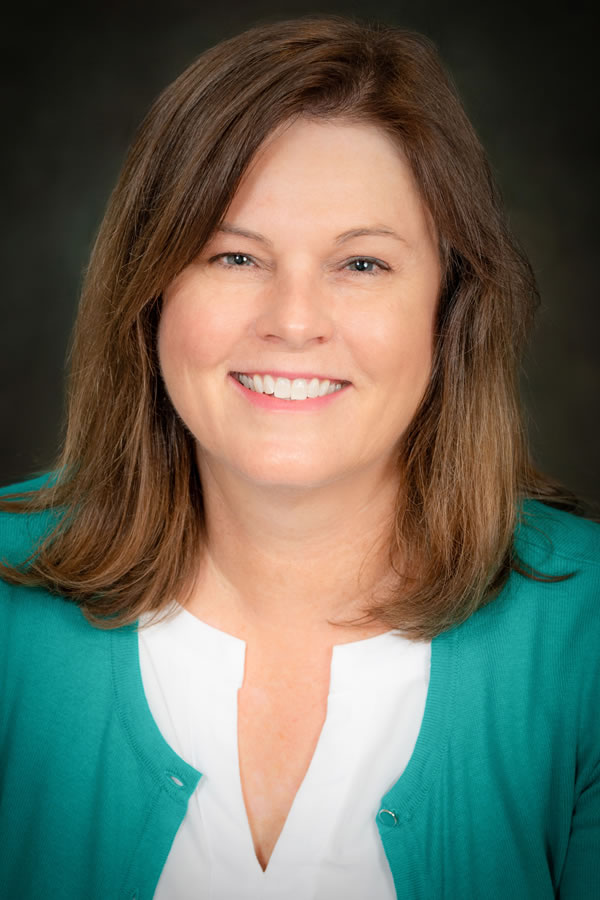 Discover what your mind can achieve. Choose to guide your subconscious.
As an 2020 Honors Graduate of HMI, I can help you create lasting change in your behaviors, your self image, your emotions, your relationships, and your view of the world around you. Hypnosis is a natural state that provides opportunities for healing, learning and improving the qualify of your life in an endless variety of ways. I can help you become clear on what you would like to achieve and guide your subconscious to align with the life you envision.
I have helped many people successfully improve sleep, reduce anxiety and stress, establish healthy boundaries, improve concentration, and overcome bad habits. Most clients feel much more relaxed and comfortable after the first session, and sleep generally improves significantly. Clients appreciate the soothing and relaxing nature of hypnotherapy and gain a better understanding of how the conscious and subconscious can work together to help them make positive change. I am looking forward to helping you.
I am currently seeing clients safely through Zoom and FaceTime. Phone sessions are also available.
My wide variety of training includes Certifications in Therapeutic Imagery (Masters Level), Smoking Cessation, Weight Loss, Attention Deficit, Anxieties and Fears, Sports and Peak Performance, Past Life Regression Therapy, Healing the Inner Child, Neuro Linguistic Programming (NLP), Mental and Emotional Release, and Pre and Post Surgery Hypnosis.
Past Life Regression Therapy provides a wonderful opportunity to explore other aspects of yourself through hypnosis that can unlock emotional blockages, release negative behavior patterns, and gain a level of self understanding and insight in a unique and powerful way.
---
Hypnotherapy Specialties
Anxiety
Concentration
Forgiveness
Hair Twisting
Insomnia
Motivation
Nail Biting
Panic Attacks
Past Life Regression
Procrastination
Public Speaking
Relaxation
Self Confidence
Self Defeating Behaviors
Self Esteem
Stop Smoking
Stress
Study Habits
Weight Loss
Worry
---
Experience
I have completed an extensive internship, including over 330 hours of clinical experience. I have successfully helped clients overcome stress and anxiety, sleep issues, break bad habits such as hair twirling, nail biting, and smoking. I have also helped many clients through therapeutic imagery and past life regression therapy.
---
Education
Diploma in Clinical Hypnotherapy with Honors




Hypnosis Motivation Institute

- Nationally Accredited College of Hypnotherapy - 818-758-2700
Date Started: 09/24/2019 - Date Graduated: 10/22/2020
Total Hours: 720 - Total Weeks: 52 - Total Years: 1
---
Continuing Education from the American Hypnosis Association
Aging Well: Staying Sharp with Hypnotherapy

- 02/2020

Body Syndromes

- 11/2019

Body/Mind Imaging - Creating Powerful, Personal Presence

- 02/2020

Cheryl O'Neil/Justine - Stop Smoking

- 02/2020

Cheryl O'Neil/Linda - Weight Loss, Mend Broken Heart

- 02/2020

Embracing Your Shadow Self

- 02/2020

Ericksonian Hypnosis and Therapeutic Metaphors

- 03/2020

Ericksonian Hypnosis and Trance Phenomena

- 11/2019

Getting Comfortable with Silence

- 02/2020

Healing the Child Within

- 10/2020

Healthy Boundaries

- 11/2019

Healthy Boundaries

- 04/2021

How Forgiveness Impacts Brain Functioning

- 11/2019

How Not to Give into Naysayers

- 11/2019

Hypnosis and Anxiety

- 02/2020

Hypnosis in History

- 09/2019

Hypnotic Remedies for Three Productivity Poisons

- 02/2020

Hypnotic Scripts

- 02/2020

Intimate Conversations with Dr. John Kappas

- 12/2019

Introduction to Applied Suicide Intervention Skills Training (ASIST)

- 02/2020

John Melton/Logan - Emotions

- 02/2020

John Melton/Todd - Anxiety and Panic Attacks

- 02/2020

Jumpstart 2020 Jamboree!

- 01/2020

Kappasinian Hypnosis

- 11/2019

Lisa Machenberg/Katie - Attracting the Right Relationship

- 02/2020

Lisa Machenberg/Mary - Weight Loss and Eating Habits

- 02/2020

Lisa Machenberg/Robert - Hyper Vigilance and Anxiety

- 02/2020

Love, Sex and Intimacy

- 02/2020

Making the Unconscious Conscious

- 03/2020

Marc Gravelle/Ian - Learning Focus and Organization

- 02/2020

Michele Guzy/Barbara - Animal Communication

- 02/2020

Michele Guzy/Diego - Procrastination

- 02/2020

Research Articles Course

- 10/2020

Sigil Magic Imagery - Draw your Way to Success

- 03/2020

Spoon Bending - Come to the PK Party!

- 03/2020

Superbrain Yoga and Pranic Healing

- 12/2019

Tapping the Subconscious through Conversational Hypnosis

- 02/2020

The 12 Steps of AA and Hypnotherapy

- 02/2020

The Decision Factor

- 02/2020

The Gifts of Trauma

- 03/2020

The Power of Colors

- 11/2019

The Power of Releasing Guilt and Shame

- 05/2020

Therapeutic Creative Journaling

- 02/2020

Therapeutic Imagery Training - Imagery for Life Passages

- 09/2020

Therapeutic Imagery Training - Metaphysical Imagery

- 09/2020

Therapeutic Imagery Training - Mythic and Archetypal Imagery

- 02/2020

Transcendent Aspects of the Human Experience

- 02/2020

Uplifting Depression - How Hypnotherapy Can Help

- 03/2020
---
Certifications
Certified Hypnotherapist


American Hypnosis Association - 818-758-2700
Certification Number: 010389
Certification Valid To: Feb 20, 2032
---
Certifications from the American Hypnosis Association
Certified Practitioner of Neuro-Linguistic Programming

- 10/2020

Hypnosis and ADD-ADHD

- 10/2020

Hypnosis and Childbirth

- 10/2022

Hypnosis and Pain Management

- 10/2020

Hypnosis and Smoking Cessation

- 09/2020

Hypnosis and Sports Performance

- 03/2020

Hypnosis and Weight Loss

- 10/2020

Hypnosis for Anxieties and Fears

- 03/2020

Hypnosis for Insomnia and Sleep Disorders

- 10/2022

Mental and Emotional Release® Therapy

- 10/2020

Past Life Regression Therapy

- 03/2020

Pre and Post Surgery Hypnosis

- 03/2020

Therapeutic Imagery Facilitator

- 09/2020

Therapeutic Imagery Master

- 10/2020

Therapeutic Imagery Training - Advanced Imagery

- 08/2020
---
Awards
Honors Graduate - Clinical Hypnotherapy Program


Hypnosis Motivation Institute - 10/26/2020

Director's Award


Hypnosis Motivation Institute - 10/22/2020

Academic Achievement Award


Hypnosis Motivation Institute - 10/22/2020

Clinical Achievement Award


Hypnosis Motivation Institute - 10/22/2020
---
Professional Memberships
American Hypnosis Association


Member Since: 2020

Hypnotherapists Union Local 472


Member Since: 2020

Business Network International


Member Since: 2020
---
Languages Spoken
---
Contact Information
Cynthia O'Donnell
Cindy O'Donnell Hypnotherapy
Simi Valley, California 93065, United States
805-387-2335