Biography for
Dustin L. Fisher

,

CHt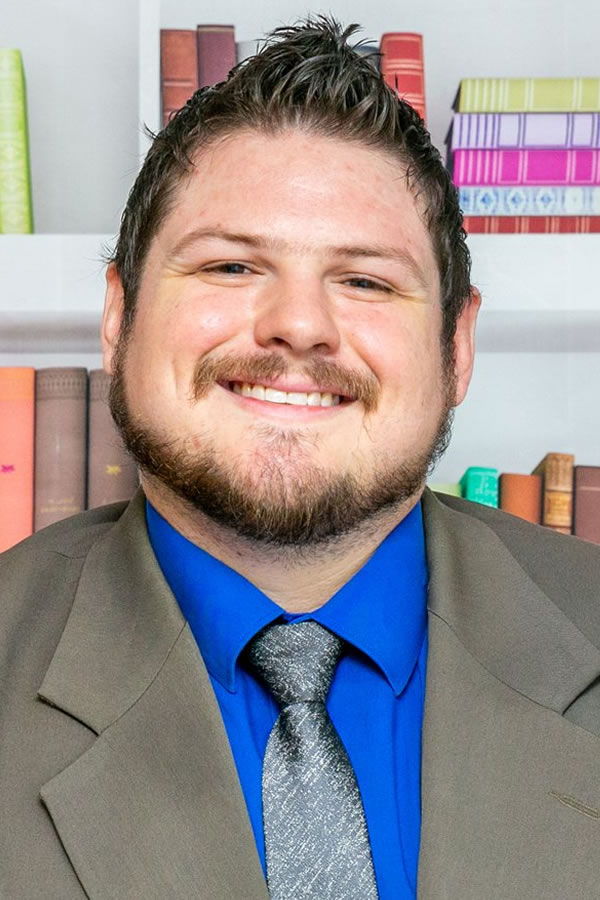 Hello, my name is Dustin and I am a Certified Hypnotherapist and I proudly graduated from the Hypnosis Motivation Institute's Clinical Hypnotherapy Program with Honors. With nearly a decade of experience in the field, I use my expertise to help people improve their mental, physical, and spiritual health.
Hypnotherapy is an exciting and rewarding field of practice and I am thrilled to be part of it. I am passionate about helping people to discover and realize their true potential and make positive changes in their lives. Hypnosis is a powerful tool that I use to help people to access the subconscious mind and restore emotional balance and well-being.
I have been using the power of Hypnosis for nearly a decade now and have had the pleasure of helping many people achieve their goals by using a range of tools and techniques.
My approach is tailored to suit the individual and I combine traditional hypnotherapy with modern techniques such as Neuro-Linguistic Programming (NLP) and Cognitive Behavioural Therapy (CBT).
I am committed to providing a safe, comfortable and supportive environment for my clients. I believe in delivering the highest quality of care and strive to ensure that all of my clients receive the help and support they need.
I am passionate about helping people to make positive and lasting changes in their lives and I am proud of the work I do. I believe that hypnotherapy can help people to access their inner strength and achieve the changes they desire.
I offer a range of services to help my clients achieve their goals. Whether it's helping someone to overcome anxiety, break unhealthy habits, or simply become more confident and self-assured, hypnotherapy has the power to take you to the next level.
---
Hypnotherapy Specialties
Anxiety
Exercise
Fears
Motivation
Negativism
Phobias
Sadness
Self Confidence
Self Esteem
Self Image
Sports
Weight Loss
---
Experience
In 2014, I began using hypnosis as a tool to help people with their anxieties, fears, and phobias.
After successfully using self-hypnosis to manage my own anxiety, I was inspired to learn more about the power of the subconscious mind.
I devoted myself to studying various courses and programs, as well as working with other hypnotists and coaches, in order to gain a greater understanding of hypnosis.
This led me to enroll in HMI's Clinical Hypnotherapy Program, in order to further develop my skills and knowledge.
---
Education
Diploma in Clinical Hypnotherapy with Honors




Hypnosis Motivation Institute

- Nationally Accredited College of Hypnotherapy - 818-758-2747
Date Started: 10/19/2021 - Date Graduated: 11/21/2022
Total Hours: 720 - Total Weeks: 52 - Total Years: 1
---
Continuing Education from the American Hypnosis Association
Advanced Advertising and Promotion

- 12/2021

Body Syndromes

- 10/2021

Body/Mind Imaging - Creating Powerful, Personal Presence

- 05/2022

Business Basics: Tools to Get, Retain and Help More Clients

- 05/2022

Cheryl O'Neil/Justine - Stop Smoking

- 05/2022

Cognitive Behavioral Therapy and Hypnosis

- 04/2022

Creating a Professional Zoom Room

- 02/2022

Doing Time - Rehabilitating the Incarcerated

- 04/2022

Elaine Perliss/Nataly - Obsessive Compulsive Disorder (OCD)

- 05/2022

Embracing Your Shadow Self

- 05/2022

Emotional and Physical Sexuality 1

- 01/2022

Emotional Resiliency and the Actor

- 04/2022

Ericksonian Hypnosis and Therapeutic Metaphors

- 04/2022

Ericksonian Hypnosis and Trance Phenomena

- 04/2022

First Three Hypnosis Sessions

- 01/2022

Hacking Happiness Hormones

- 05/2022

Helping Hypnotherapy Clients with Driving Anxiety

- 05/2022

Hypnosis and Anxiety

- 04/2022

Hypnosis for Past Life Regression Therapy

- 05/2022

Hypnosis in History

- 05/2020

Intuitive and Energy Healing

- 06/2022

John Melton/Todd - Anxiety and Panic Attacks

- 05/2022

Kappasinian Hypnosis

- 11/2021

Lisa Machenberg/Wendy - Smoking Cessation

- 06/2022

Making Fast and Permanent Change

- 04/2022

Making the Unconscious Conscious

- 05/2022

Marc Gravelle/Laura - Stop Smoking and Driving Anxiety

- 05/2022

Master the Arm Raising

- 04/2022

Michele Guzy/Suzanne - Weight Loss

- 06/2022

NLP: Principles and Strategies of Success

- 05/2022

Parts Therapy - A Powerful 4 Step Process to Changing Lives

- 05/2022

Rapid and Instant Inductions

- 05/2022

Subtleties of Hypnotherapy

- 04/2022

Super Power Style: Dressing with Intention

- 05/2022

Tapping the Subconscious through Conversational Hypnosis

- 05/2022

Therapeutic Creative Journaling

- 05/2022

Transformation: Tools for Changing Behavior

- 04/2022

Truly Mindful Coloring

- 05/2022

Understanding the Big Book of Alcoholics Anonymous

- 04/2022

Uplifting Depression - How Hypnotherapy Can Help

- 05/2022

Wisdom of the Body-Mind in Hypnotherapy

- 05/2022
---
Certifications
Certified Hypnotherapist


American Hypnosis Association - 818-758-2700
Certification Number: 010941
Certification Valid To: May 13, 2023
---
Awards
Honors Graduate


Hypnosis Motivation Institute - 11/21/2022
---
Professional Memberships
American Hypnosis Association


Member Since: 2022
---
Languages Spoken
---
Contact Information
Dustin L. Fisher
El Paso, Texas 79924, United States
915-308-7185