Biography for
Dustin L. Fisher

,

CHt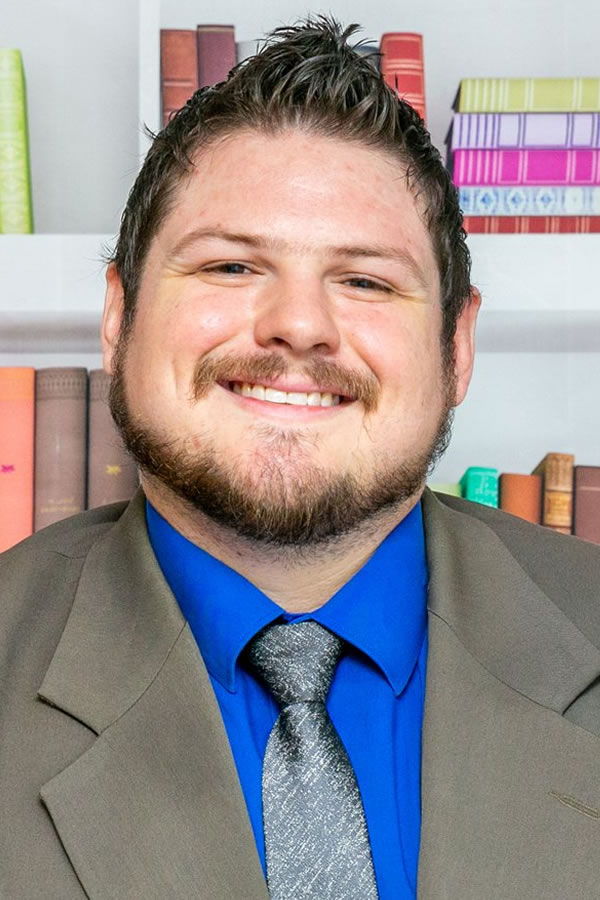 Hi there, I'm Dustin, a Certified Hypnotherapist with a passion for helping individuals unlock their true potential and create positive change in their lives. With my extensive training from The Hypnosis Motivation Institute's Clinical Hypnotherapy Program, along with years of prior experience, I bring a wealth of expertise to my practice.
I firmly believe that our minds are constantly learning and that every learned experience shapes our thoughts, emotions, and behaviors. As a hypnotherapist, I specialize in identifying and reprogramming any faulty programming that may have been previously learned and is currently holding my clients back, such as anxiety, fears, phobias, trauma, limiting beliefs, and more. I believe that by tapping into each individual's inner strength and resilience, we can facilitate positive transformations.
Each person is unique, and I tailor my sessions to meet the specific needs and goals of my clients. By taking the time to truly understand their individual circumstances I can provide a compassionate and supportive environment for exploration and growth. My aim is to empower my clients to overcome challenges, break unhealthy habits, and enhance their self-confidence.
With a focus on fostering a safe and comfortable environment, I use hypnosis and NLP techniques to help my clients access their inner strength and resilience. I am proud of the work I do and honored to be a part of my client's journeys toward positive change.
If you're looking for a skilled and Certified Hypnotherapist who will provide a customized approach to your personal growth and self-improvement, I'm here to help. Let's work together to create positive and lasting changes in your life using the incredible power of hypnosis and NLP techniques.
---
Hypnotherapy Specialties
Anxiety
Exercise
Fears
Motivation
Negativism
Phobias
Sadness
Self Confidence
Self Esteem
Self Image
Sports
Weight Loss
---
Experience
In 2014, I began using hypnosis as a tool to help people with their anxieties, fears, and phobias.
After successfully using self-hypnosis to manage my own anxiety, I was inspired to learn more about the power of the subconscious mind.
I devoted myself to studying various courses and programs, as well as working with other hypnotists and coaches, in order to gain a greater understanding of hypnosis.
This led me to enroll in HMI's Clinical Hypnotherapy Program, in order to further develop my skills and knowledge.
---
Education
Diploma in Clinical Hypnotherapy with Honors




Hypnosis Motivation Institute

- Nationally Accredited College of Hypnotherapy - 818-758-2747
Date Started: 10/19/2021 - Date Graduated: 11/21/2022
Total Hours: 720 - Total Weeks: 52 - Total Years: 1
---
Continuing Education from the American Hypnosis Association
Advanced Advertising and Promotion

- 12/2021

Body Syndromes

- 10/2021

Body/Mind Imaging - Creating Powerful, Personal Presence

- 05/2022

Business Basics: Tools to Get, Retain and Help More Clients

- 05/2022

Cheryl O'Neil/Justine - Stop Smoking

- 05/2022

Cognitive Behavioral Therapy and Hypnosis

- 04/2022

Creating a Professional Zoom Room

- 02/2022

Doing Time - Rehabilitating the Incarcerated

- 04/2022

Elaine Perliss/Nataly - Obsessive Compulsive Disorder (OCD)

- 05/2022

Embracing Your Shadow Self

- 05/2022

Emotional and Physical Sexuality 1

- 01/2022

Emotional Resiliency and the Actor

- 04/2022

Ericksonian Hypnosis and Therapeutic Metaphors

- 04/2022

Ericksonian Hypnosis and Trance Phenomena

- 04/2022

First Three Hypnosis Sessions

- 01/2022

Hacking Happiness Hormones

- 05/2022

Helping Hypnotherapy Clients with Driving Anxiety

- 05/2022

Hypnosis and Anxiety

- 04/2022

Hypnosis for Past Life Regression Therapy

- 05/2022

Hypnosis in History

- 05/2020

Intuitive and Energy Healing

- 06/2022

John Melton/Todd - Anxiety and Panic Attacks

- 05/2022

Kappasinian Hypnosis

- 11/2021

Lisa Machenberg/Wendy - Smoking Cessation

- 06/2022

Making Fast and Permanent Change

- 04/2022

Making the Unconscious Conscious

- 05/2022

Marc Gravelle/Laura - Stop Smoking and Driving Anxiety

- 05/2022

Master the Arm Raising

- 04/2022

Michele Guzy/Suzanne - Weight Loss

- 06/2022

NLP: Principles and Strategies of Success

- 05/2022

Parts Therapy - A Powerful 4 Step Process to Changing Lives

- 05/2022

Rapid and Instant Inductions

- 05/2022

Subtleties of Hypnotherapy

- 04/2022

Super Power Style: Dressing with Intention

- 05/2022

Tapping the Subconscious through Conversational Hypnosis

- 05/2022

Therapeutic Creative Journaling

- 05/2022

Transformation: Tools for Changing Behavior

- 04/2022

Truly Mindful Coloring

- 05/2022

Understanding the Big Book of Alcoholics Anonymous

- 04/2022

Uplifting Depression - How Hypnotherapy Can Help

- 05/2022

Wisdom of the Body-Mind in Hypnotherapy

- 05/2022
---
Certifications
Certified Hypnotherapist


American Hypnosis Association - 818-758-2700
Certification Number: 010941
Certification Valid To: May 13, 2024
---
Certifications from the American Hypnosis Association
Hypnosis for Insomnia and Sleep Disorders

- 05/2023

Trauma Recovery Hypnosis

- 07/2023
---
Awards
Honors Graduate - Clinical Hypnotherapy Program


Hypnosis Motivation Institute - 11/28/2022
---
Professional Memberships
American Hypnosis Association


Member Since: 2022
---
Languages Spoken
---
Contact Information
Dustin L. Fisher
El Paso, Texas 79924, United States
915-308-7185