Biography for
Eugene W. Pennington

,

CHt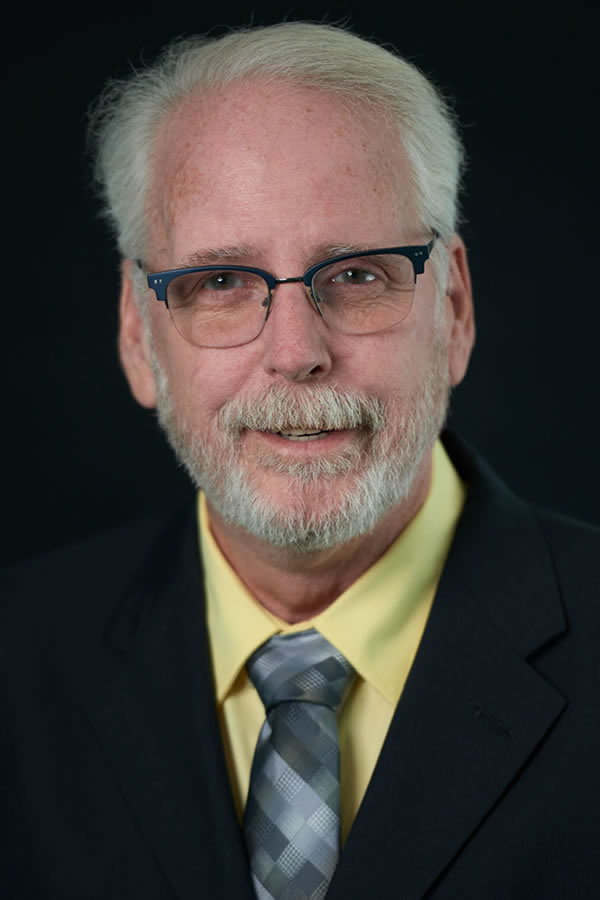 Eugene W. Pennington is a Hypnotherapist and Reiki Master. During Gene's 35 years as a Registered Respiratory Therapist (RRT) he developed a strong desire to help people.
He brings his many years of experience in the medical field to his hypnotherapy practice to provide medical hypnotherapy in weight loss, smoking cessation, fears/anxiety, and many other health related issues. He also offers other services including the use of BrainTap Technology and Reiki.
Through a chance meeting with a Hypnotherapist that graduated from HMI, Gene made the decision that becoming a Hypnotherapist would be an excellent way to help so many people in so many ways. He made the decision at that moment to attend HMI. It is a decision that has changed his life in so many ways, as well as the people that he has worked with.
---
Hypnotherapy Specialties
Addictions
Aggression
Anger
Anxiety
Breathing
Past Life Regression
Performance Anxiety
Phobias
Presurgical
Self Esteem
Self Hypnosis
Sleep Disorders
Stop Smoking
Substance Abuse
Trauma
Weight Loss
---
Education
Diploma in Clinical Hypnotherapy with Honors




Hypnosis Motivation Institute

- Nationally Accredited College of Hypnotherapy - 818-758-2700
Date Started: 09/22/2020 - Date Graduated: 10/25/2021
Total Hours: 720 - Total Weeks: 52 - Total Years: 1
---
Continuing Education from the American Hypnosis Association
Advanced Advertising and Promotion

- 10/2020

Body Syndromes

- 10/2020

Build and Enhance your Hypnotherapy Practice with Group Hypnosis

- 10/2020

Business Basics: Tools to Get, Retain and Help More Clients

- 11/2019

Cheryl O'Neil/Anthony - Grief

- 12/2020

Cheryl O'Neil/April - Confidence for Auditions

- 12/2020

Cheryl O'Neil/Justine - Stop Smoking

- 12/2020

Cheryl O'Neil/Linda - Weight Loss, Mend Broken Heart

- 12/2020

Cheryl O'Neil/Patrick - Motivation for Writing Novel

- 12/2020

Clinical Case History Package 1

- 02/2020

Conversations with Ghosts and Gods: Imaginal Dialogue in Therapy

- 10/2022

Creating a Professional Zoom Room

- 02/2021

Crystal Singing Bowls and Hypnosis

- 04/2021

Elaine Perliss/Beverly - Claustrophobia

- 12/2020

Elaine Perliss/Carla - Fear of Flying

- 12/2020

Elaine Perliss/Jane - Improve Willpower

- 12/2020

Elaine Perliss/Joe - Curious About Hypnosis

- 12/2020

Elaine Perliss/Julia - Gaining Control

- 12/2020

Elaine Perliss/Mary - Stop Smoking

- 12/2020

Elaine Perliss/Nataly - Obsessive Compulsive Disorder (OCD)

- 12/2020

Elaine Perliss/Shane - Test Taking Anxiety

- 12/2020

Embracing Your Shadow Self

- 08/2020

Emotional and Physical Sexuality 1

- 11/2020

Emotional Resiliency and the Actor

- 11/2020

Ericksonian Hypnosis and Therapeutic Metaphors

- 10/2020

Explode Your Practice with Phone and Skype Sessions

- 03/2020

First Three Hypnosis Sessions

- 09/2021

How to Give a Dynamic Hypnosis Speech

- 05/2020

Hypnosis and the Law of Attraction

- 12/2021

Hypnosis for Managing Chronic Health Conditions

- 04/2020

Hypnosis for Past Life Regression Therapy

- 03/2021

Hypnosis in History

- 04/2019

Intimate Conversations with Dr. John Kappas

- 05/2021

Intimate Conversations with Dr. John Kappas

- 07/2020

Introduction to Applied Suicide Intervention Skills Training (ASIST)

- 11/2019

Introduction to Positive Psychology

- 08/2021

Introduction to Professional Podcasting

- 03/2021

Introduction to Somatic and Parts Work for Healing Trauma

- 08/2021

Intuitive and Energy Healing

- 10/2020

Is Our Soul a Secret Problem Solver?

- 05/2023

John McCarthy/Belinda - Bad Eating Habits

- 12/2020

John Melton/Karen - Fear of Learning to Swim

- 12/2020

John Melton/Logan - Emotions

- 12/2020

John Melton/Todd - Anxiety and Panic Attacks

- 12/2020

jumpSTART 2021!

- 01/2021

Kappasinian Hypnosis

- 10/2020

Lisa Machenberg/Aaron - Starting a Business

- 12/2020

Lisa Machenberg/Anniko - Stress Management

- 12/2020

Lisa Machenberg/Carissa - School Anxiety, Relationship

- 11/2020

Lisa Machenberg/Carol - Attracting the Right Relationship

- 12/2020

Lisa Machenberg/Diane - Driving Anxiety

- 12/2020

Lisa Machenberg/Harrison - Family Trauma

- 12/2020

Lisa Machenberg/Jay - Creativity and Focus

- 12/2020

Lisa Machenberg/Joey - Sports Performance

- 12/2020

Lisa Machenberg/Katie - Attracting the Right Relationship

- 12/2020

Lisa Machenberg/Lauree - Stop Smoking

- 12/2020

Lisa Machenberg/Mary - Weight Loss and Eating Habits

- 12/2020

Lisa Machenberg/Melanie - Depression and Overeating

- 12/2020

Lisa Machenberg/Nicci - Motivation After Divorce

- 01/2021

Lisa Machenberg/Wendy - Smoking Cessation

- 02/2021

Making Fast and Permanent Change

- 11/2020

Master the Arm Raising

- 08/2020

Michele Guzy/Barbara - Animal Communication

- 12/2020

Michele Guzy/Diego - Procrastination

- 12/2020

Michele Guzy/Jessica - Motivation for Writing

- 12/2020

Michele Guzy/John - Self-Confidence and Meeting New People

- 12/2020

Michele Guzy/Suzanne - Weight Loss

- 12/2020

Mindfulness, Intention, and Meditation

- 05/2023

Numerology - The Language of Numbers as a Tool for Success!

- 10/2022

Sacred Breath and the Human Potential

- 11/2019

Social Media Marketing from Your Smartphone

- 08/2020

Spoon Bending - Come to the PK Party!

- 11/2019

Stage Hypnosis

- 02/2020

Subtleties of Hypnotherapy

- 05/2021

Super Power Style: Dressing with Intention

- 11/2020

Superbrain Yoga and Pranic Healing

- 11/2019

Taming the Critical Inner Voice

- 05/2023

Tanya Nord/Laala - Career Focus and Confidence

- 12/2020

Tanya Nord/Melody - Test Anxiety

- 12/2020

Tanya Nord/Vivian - Motivation in Career

- 01/2021

Tapping the Subconscious through Conversational Hypnosis

- 11/2020

Teens - Managing Stress in this Fast-Paced Competitive World

- 11/2019

The Art of Wish-Making

- 10/2022

The Power of Colors

- 08/2020

The Power of Releasing Guilt and Shame

- 05/2021

Understanding the Big Book of Alcoholics Anonymous

- 12/2020

Uplifting Depression - How Hypnotherapy Can Help

- 11/2019

Wisdom of the Body-Mind in Hypnotherapy

- 03/2021
---
Certifications
Certified Hypnotherapist


American Hypnosis Association - 818-758-2700
Certification Number: 010527
Certification Valid To: Sep 09, 2024
---
Certifications from the American Hypnosis Association
Advanced Handwriting Analysis

- 09/2022

Hypnosis and ADHD

- 09/2020

Hypnosis and PTSD

- 09/2019

Hypnosis and Sports Performance

- 10/2023

Hypnosis and Tinnitus

- 06/2021

Hypnosis and Transgender Clients

- 10/2020

Hypnosis and Weight Loss

- 01/2020

Hypnosis for Anxieties and Fears

- 10/2019

Hypnosis for Clients with Cancer

- 05/2021

Past-Life Regression Therapist

- 09/2019

Smoking Cessation

- 07/2020
---
Awards
Director's Award


Hypnosis Motivation Institute - 09/29/2021

Honors Graduate - Clinical Hypnotherapy Program


Hypnosis Motivation Institute - 03/10/2020

Honors Graduate


Hypnosis Motivation Institute -
---
Professional Memberships
American Hypnosis Association


Member Since: 2019

Hypnotherapists Union Local 472


Member Since: 2020
---
Website
Inner Journey Therapeutics
https://InnerJourneyTherapeutics.com/
---
Languages Spoken
---
Contact Information
Eugene W. Pennington
Inner Journey Therapeutics
West Point, Mississippi 39773, United States
662-275-6420