Biography for
Gita Lalezari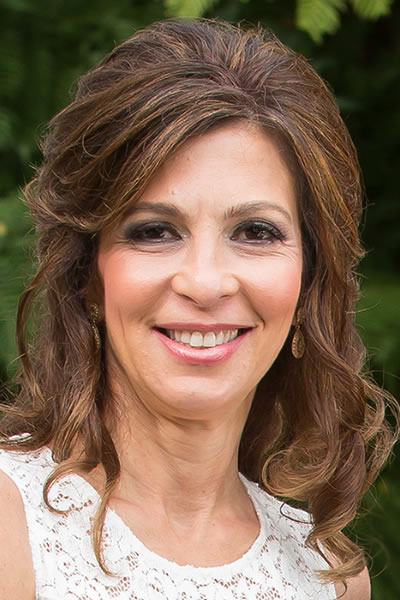 I have always been fascinated with human behavior and emotions, and as to how and what motivates people to choose their paths, and goals. After receiving my Bachelor's degree in Computer Science, I spent over a decade working, and owning my own business in a computer related field. However, I felt that this is not my life's calling.
After the birth of my first child, I developed a strange anxiety where I felt that I could not leave my child with anyone. Every time I was away from my baby, I felt a gnawing feeling that I need to get back. Until through different life's situations and circumstances, I was introduced to a hypnotherapist. Through a few sessions my anxiety just dissipated, which brought me a sense of freedom and calmness. It was then, that I knew that my life had brought me to that moment. I had finally found how to make a difference in people's lives, and create a change they so desire.
In my hypnotherapy practice, I help my clients create the change they desire, giving them the tools to excel in their goals, and reach their true potential. I have helped many clients struggling with fears, anxiety, phobias, weight loss, self esteem issues, attention and focus, panic attacks, relieving test anxiety, insomnia, motivation and much more. I use different techniques tailored to each client's needs to achieve lasting results. I am specialized in EFT (Emotional Freedom Technique), and Guided Imagery.
Our subconscious mind houses all our beliefs, and is the driving force behind all of our decisions, reasons and logic. Through hypnotherapy, you can access your subconscious, and learn to transform your experience of living by healing the past and realizing your true potential. It is so empowering when I see that my clients see results in such a short period of time, to see them achieve their goals through the power of their own mind. It brings me the greatest joy every single time.
---
Languages Spoken
---
Hypnotherapy Specialties
Anxiety
Bed Wetting
Change Habits
Child Birth
Exam Anxiety
Fears
Insomnia
Memory
Motivation
Nail Biting
Panic Attacks
Phobias
Procrastination
Public Speaking
Relaxation
Self Confidence
Stop Smoking
Stress
Study Habits
Weight Loss
---
Experience
The scope of my hypnotherapy practice includes, panic attacks, fears and phobia elimination and habit control, relieving test anxiety including state licensing exam, study habits, and procrastination. I also work with clients to teach them the tools to manage stress, relieve anxiety, and lead a more calmer, peaceful life. I work with clients as young as 6 years of age.
I have been in private practice in West Los Angeles, California since 2010, and work with the women's center in Malibu.
I use NLP (Neuro Linguistic Programming), EFT (Emotional Freedom technique), and imagery along with hypnosis to achieve the ultimate result desired.
---
Education
Diploma in Clinical Hypnotherapy with Honors




Hypnosis Motivation Institute

- Nationally Accredited College of Hypnotherapy - 818-758-2747
Date Started: 11/30/2009 - Date Graduated: 11/30/2010
Total Hours: 720 - Total Weeks: 52 - Total Years: 1
---
Continuing Education
Hypnosis and Childbirth - Aug 04, 2010
Hypnosis and Smoking Cessation - Jul, 14, 2010
Therapeutic Imagery Facilitator - Jul 06, 2010
---
Continuing Education from the American Hypnosis Association
Advanced Emotional Freedom Technique

- 09/2013

Hypnosis and the Law of Attraction

- 04/2016

Hypnosis and Weight Loss Part 2

- 04/2013

Intuitive Healing Training - Level One

- 04/2018
---
Certifications from the American Hypnosis Association
Certified Practitioner of Neuro-Linguistic Programming

- 03/2018

Hypnosis and ADD-ADHD

- 03/2012

Hypnosis and PTSD

- 02/2017
---
Awards
Honors Graduate
Hypnosis Motivation Institute - 11/30/2010
---
Professional Memberships
American Hypnosis Association


Member Since: 2010
---
Website
Gita Lalezari
https://www.GitaLalezari.com/
---
Contact Information
Gita Lalezari
Los Angeles, California 90025, United States
310-467-1588