Biography for
Hayden G. Halpin

,

CHt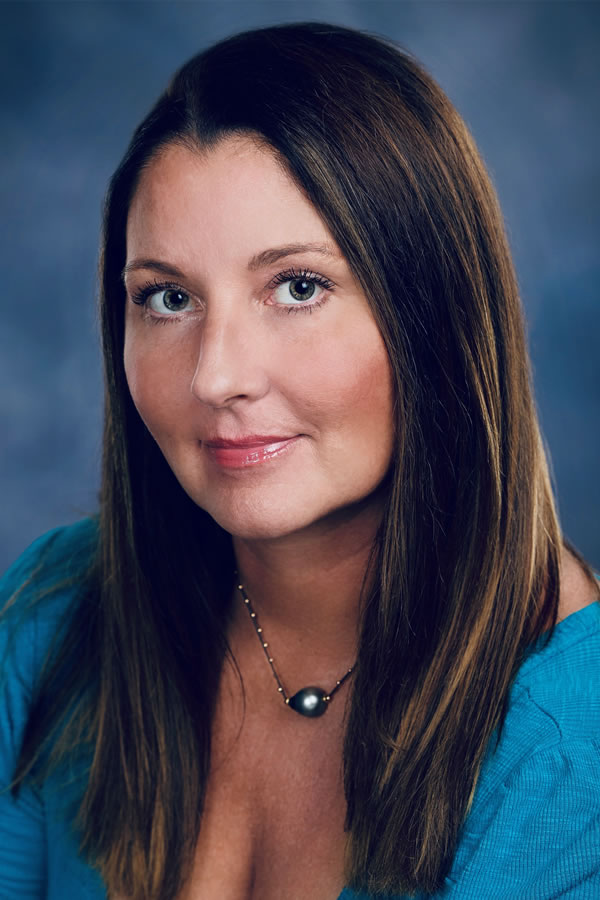 My own experience with hypnotherapy was nothing short of life changing.
As I traversed my own challenges and aspirations, I discovered that delving into the depths of my subconscious mind during hypnotherapy allowed me to uncover hidden potentials, release emotional strongholds, and embrace a newfound sense of clarity and inner peace. I have personally experienced and witnessed the incredible ability of the mind to diminish pain, reduce anxiety and enjoy life more fully.
With a professional background and education in positive psychology and alternative healthcare, it became abundantly clear that the mind and body connection are inseparable.
As a Certified Hypnotherapist and graduate of HMI College of Hypnotherapy, I bring to each session a profound understanding of the human mind and the transformative potential of hypnotherapy. During each session I listen, learn, provide tools for everyday use, and gently guide clients through a unique process that considers their learning style and their desired outcomes.
I am committed to facilitating an environment that allows my clients to connect with their most positive and authentic selves. The foundation of my approach in each session is rooted in empathy, compassion, and non-judgment. I am dedicated to creating a safe and nurturing space where clients can explore their subconscious, confront limiting beliefs, and cultivate powerful mental shifts that align with their goals.
I am inspired by the stories of personal growth and transformation I witness in my clients. It is my firm belief that everyone possesses the inner resources to overcome obstacles and achieve their dreams and that we can unlock that potential through the subconscious mind.
I am genuinely excited about the opportunity to work with those who are eager to harness the potential of hypnotherapy to achieve their aspirations. Just as I have benefited from this transformative journey, I am eager to help others experience the same profound shifts and positive outcomes that they desire.
I welcome you to a journey of self-discovery, empowerment, and hope. Together, we can unlock your true potential and move on a path toward positive change.
---
Education
Diploma in Clinical Hypnotherapy




Hypnosis Motivation Institute

- Nationally Accredited College of Hypnotherapy - 818-758-2747
Date Started: 12/15/2020 - Date Graduated: 02/07/2022
Total Hours: 720 - Total Weeks: 52 - Total Years: 1
---
Continuing Education from the American Hypnosis Association
A Primer on Transpersonal Psychology

- 01/2023

Basic Emotional Freedom Technique

- 11/2023

Body Syndromes

- 03/2021

Body/Mind Imaging - Creating Powerful, Personal Presence

- 10/2021

Build and Enhance your Hypnotherapy Practice with Group Hypnosis

- 11/2021

Cheryl O'Neil/Linda - Weight Loss, Mend Broken Heart

- 02/2021

Creating a Professional Zoom Room

- 04/2021

Doing Time - Rehabilitating the Incarcerated

- 12/2021

Elaine Perliss/Jane - Improve Willpower

- 08/2021

Embracing Your Shadow Self

- 10/2021

Emergency Hypnosis

- 11/2023

Ericksonian Hypnosis and Therapeutic Metaphors

- 08/2021

First Three Hypnosis Sessions

- 10/2021

Getting Comfortable with Silence

- 10/2021

Healing Developmental Trauma and Adaptation with Hypnosis

- 09/2021

Holotropic Breathwork: A Teacher's Perspective

- 08/2023

How Forgiveness Impacts Brain Functioning

- 07/2021

Hypnosis and Anxiety

- 11/2021

Hypnosis in History

- 11/2020

Hypnotic Remedies for Three Productivity Poisons

- 07/2021

Imagery for Life Passages

- 10/2023

Important Dynamics in Creating Successful Relationships

- 07/2021

Introduction to Applied Suicide Intervention Skills Training (ASIST)

- 07/2021

Intuitive and Energy Healing

- 01/2021

John McCarthy/Belinda - Bad Eating Habits

- 02/2021

Making Fast and Permanent Change

- 07/2021

Making the Unconscious Conscious

- 08/2021

Mental Bank Seminar

- 03/2021

Michele Guzy/Suzanne - Weight Loss

- 01/2021

Mindfulness and Hypnotherapy

- 10/2021

NLP: Principles and Strategies of Success

- 10/2021

Research Articles Course

- 11/2021

Stress Relief Techniques

- 06/2021

Super Power Style: Dressing with Intention

- 07/2021

Taking Positive Psychology to Corporations

- 10/2021

Tapping the Subconscious through Conversational Hypnosis

- 06/2021

The 12 Steps of AA and Hypnotherapy

- 08/2021

The Decision Factor

- 06/2021

The Incredible Power of the Mind/Body Connection

- 12/2021

The Power of Colors

- 10/2021

The Power of Releasing Guilt and Shame

- 04/2021

Therapeutic Imagery 1

- 08/2023

Therapeutic Imagery 2

- 08/2023

Transformation: Tools for Changing Behavior

- 06/2021

Understanding the Big Book of Alcoholics Anonymous

- 08/2023

Uplifting Depression - How Hypnotherapy Can Help

- 10/2021

Wisdom of the Body-Mind in Hypnotherapy

- 07/2021
---
Certifications
Certified Hypnotherapist


American Hypnosis Association - 818-758-2700
Certification Number: 010613
Certification Valid To: Sep 08, 2025
---
Certifications from the American Hypnosis Association
Advanced Imagery

- 10/2022

Healing the Inner Child

- 12/2021

Hypnosis and ADHD

- 10/2022

Hypnosis and Grief Recovery

- 02/2022

Hypnosis and Pain Management

- 01/2022

Hypnosis and PTSD

- 10/2023

Hypnosis and Sports Performance

- 11/2023

Hypnosis and Transgender Clients

- 05/2021

Hypnosis and Weight Loss

- 01/2022

Hypnosis for Anxieties and Fears

- 01/2022

Hypnosis for Insomnia and Sleep Disorders

- 10/2023

Hypnosis for Test Anxiety and Success

- 12/2021

Smoking Cessation

- 09/2021

Therapeutic Imagery Facilitator

- 12/2021

Trauma Recovery Hypnosis

- 11/2023
---
Professional Memberships
American Hypnosis Association


Member Since: 2021
---
Languages Spoken
---
Contact Information
Hayden G. Halpin
Meridian, Idaho 83646, United States
925-524-9766