Biography for
Jacalyn E. Duncan

,

CAHA

,

CHt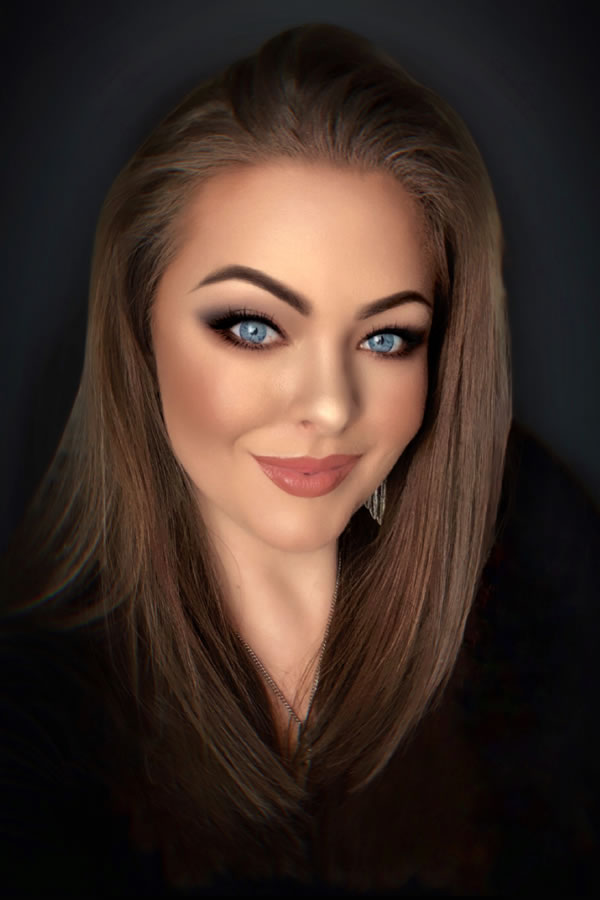 Graduating with a Diploma in Clinical Hypnotherapy with Honors from the Hypnosis Motivation Institute in March 2023, I am currently continuing my education in the area of Mind-Body Psychology with an Associate of Occupational Studies degree.
I am further certified as a Certified Advanced Handwriting Analyst (CAHA), Advanced EFT Practitioner (Tapping), Master Practitioner of NLP, and Master Practitioner of Mental and Emotional Release® as well as being a Certified Hypnotherapist by the American Hypnosis Association. Emotional Freedom Technique is considered acupressure for the emotions and allows us to clear away the "blocks" to emotional freedom.
For me, becoming a hypnotherapist is the result of a substantial lifelong journey riddled with obstacles, challenges, and malleable emotional responses. I have spent countless hours in contemplation and reflection pondering the laws that seemingly govern our lives, and the directions in which life whirls us seamlessly through.
I find the mind a truly remarkable marvel to behold. In particular, the mind-body connection. Because the mind and body are in fact one system working together in unison. Despite the fact that at times it may feel as though they have their wires crossed, and are opposing one another. That is due to the bulk of our mind being dominated by our subconscious programming, uniquely determined by our associated experiences in life. The subconscious at its core being our "feeling mind" that drives our choices, behaviors, and "life script".
Due to this hypnotherapy is an unparalleled resourceful tool, capable of achieving results that you may not have experienced before. Hypnosis is a natural "resource" state that we all experience on a regular basis. It is my passion and calling, to help others harness and unlock the power of their own subconscious mind, accomplishing a greater sense of control over their life, and help them live their "best life".
Given my significant interest in the mind-body connection, I have a natural inclination and desire to assist those who may experience struggles of emotional or physical pain. Life can be a challenge enough as it is, let's put our best foot forward and see what sorts of magnificent bounties are bustling to emerge within you, if only given an elevated sense of self-empowerment through the modality of hypnotherapy. I am currently seeing clients via Zoom from around the world.
---
Hypnotherapy Specialties
Anxiety
Chronic Pain
Cravings
Death or Loss
Fears
Guilt
Immune System
Improve Health
Insomnia
Motivation
Pain Management
Perfectionism
Phobias
Self Criticism
Shame
Sleep Disorders
Stop Smoking
Stress
Tinnitus
Weight Loss
---
Experience
Jacalyn graduated with the highest of honors, with a 4.2 GPA, from Hypnosis Motivation Institute, the first Nationally Accredited College of Hypnotherapy in the country. During her academia of their 720-hour residency program, she put in over 1,550 hours during that first calendar year. She is the recipient of the Directors Award, and is a prospect for the Academic Achievement Award of the 2023 graduating class.
After graduating on March 2, 2023, she quickly enrolled into the second year Mind-Body Psychology Associates of Occupational Studies degree program with the Hypnosis Motivation Institute. And she is currently maintaining her academic excellence throughout her second year of studies, while still operating full-time hours in her private practice, Hypno Practique LLC. She is well respected by her peers, and is often quick to offer assistance to them when necessary. She is not planning on slowing down with her own personal enrichment through continued education anytime soon.
After she completes her AOS Degree in Mind-Body Psychology with HMI, she has plans to pursue the BA of the Arts in Human Development through Antioch University. And from there she will work on a MA in Clinical Nutrition, and continue on towards her PhD in Clinical Psychology. She is fully committed to her studies, allowing her to continue to grow and help her clients advance their mental and physical mind-body health as a full system approach to therapy.
In addition to her deep appreciation for learning, Jacalyn has had a burning passion for art since her childhood. She has been a self-proclaimed "artist" since the age of five with her first finger paintings and crayon art… all the way up through present day. Throughout the years she has won various art contests, and even ones she personally ad not knowingly or personally entered into. Art has always been a therapeutic tool of hers that she has used to subconsciously tap into and emotionally release what she was going through at the time.
She spent years in the culinary industry as a fine dining server for a number of fine establishments. And through her years as a career server, she grew to have a great appreciation for exquisite food and beverage. Which carried over into her personal passion to craft her own quality meals from scratch in the comfort of her own home. Which she challenges herself to create tasty, nutritious, healthy meals with an artistic presentation.
In addition to her studies in her second year at HMI, her full-time private practice, and her art she is currently studying for her ISSA Nutritionist credential. Which will get her foot in the door with being able to help address the importance of a healthy and sustainable dietary lifestyle for her clients. This is super important to her since the GI tract is often referred to as "the secondary brain". And with good reason. The microbiome and a healthy gut have a significant and direct impact on our mental well-being, behaviors, and emotional states. For example; around 70% of serotonin is produced in the GI tract. And it is released via the central nervous system to the primary brain in our cranium.
Which is just the start of the many ways the "gut" may play a significant role in out day to day life and choices. To quote a great philosopher, Let food be thy medicine and medicine be thy food. and All disease begins in the gut.
Hippocrates
Inquire today and schedule a free 15-minute phone consultation to see if Hypnosis with Jacalyn E. Duncan is right for you.
---
Education
Diploma in Clinical Hypnotherapy with Honors




Hypnosis Motivation Institute

- Nationally Accredited College of Hypnotherapy - 818-758-2747
Date Started: 01/25/2022 - Date Graduated: 03/02/2023
Total Hours: 720 - Total Weeks: 52 - Total Years: 1
---
Continuing Education
'The Art of Living' with Matthew McConaughey (Virtual Live Event - VIP Fast Pass) - 04/2023
---
Continuing Education from the American Hypnosis Association
5 Powerful Ways to Launch, Market, and Grow Your Hypnotherapy Practice

- 01/2023

A Primer on Transpersonal Psychology

- 04/2023

Advanced Advertising and Promotion

- 11/2022

Advanced Emotional Freedom Technique

- 01/2023

Aging Well: Staying Sharp with Hypnotherapy

- 11/2022

Body Syndromes

- 03/2022

Body/Mind Imaging - Creating Powerful, Personal Presence

- 01/2023

Build and Enhance your Hypnotherapy Practice with Group Hypnosis

- 11/2022

Business Basics: Tools to Get, Retain and Help More Clients

- 01/2023

Cancer: The Path of Diagnosis to Hypnosis

- 01/2023

Cheryl O'Neil/Anthony - Grief

- 02/2023

Cheryl O'Neil/April - Confidence for Auditions

- 05/2022

Cheryl O'Neil/Justine - Stop Smoking

- 09/2023

Cheryl O'Neil/Linda - Weight Loss, Mend Broken Heart

- 05/2023

Clearing up Traumas at the Energy Level

- 01/2023

Clinical Case History Package 1

- 03/2022

Cognitive Behavioral Therapy and Hypnosis

- 06/2022

Conversations with Ghosts and Gods: Imaginal Dialogue in Therapy

- 11/2022

Create a Professional Zoom Group Experience

- 08/2022

Creating a Professional Zoom Room

- 03/2022

Creating Easy and Effortless Hypnosis Workshops

- 01/2023

Crystal Singing Bowls and Hypnosis

- 11/2022

Doing Time - Rehabilitating the Incarcerated

- 01/2023

Elaine Perliss/Nataly - Obsessive Compulsive Disorder (OCD)

- 09/2023

Embracing Your Shadow Self

- 01/2023

Emotional and Physical Sexuality 1

- 04/2022

Emotional Resiliency and the Actor

- 11/2022

Empowered Speaking for Success

- 04/2023

Ericksonian Hypnosis and Therapeutic Metaphors

- 11/2022

Ericksonian Hypnosis and Trance Phenomena

- 11/2022

Ethics and Boundaries for California Therapists

- 01/2023

Everybody Rides the Carousel

- 08/2023

Explode Your Practice with Phone and Skype Sessions

- 11/2022

Extreme Self Care: Feed Your True Needs, Say Goodbye to Cravings

- 02/2023

First Three Hypnosis Sessions

- 03/2022

Getting Comfortable with Silence

- 11/2022

Hacking Happiness Hormones

- 11/2022

Healing Developmental Trauma and Adaptation with Hypnosis

- 01/2023

Healthy Boundaries

- 06/2022

Heart Medicine: Stop Painful Patterns and Find Peace and Freedom

- 11/2022

Help Your Clients Overcome Writer's Block

- 01/2023

Helping Hypnotherapy Clients with Driving Anxiety

- 11/2022

HMI Student and Graduate Tips for Creating More Ease and Success

- 10/2023

Hoarding: How It Can Harm, How You Can Help

- 04/2023

Holotropic Breathwork: A Teacher's Perspective

- 04/2023

How Forgiveness Impacts Brain Functioning

- 01/2023

How Not to Give into Naysayers

- 01/2023

How to Release Self-Limiting Beliefs

- 04/2023

Hypnosis and Anxiety

- 11/2022

Hypnosis Falsely Blamed

- 10/2023

Hypnosis for Past Life Regression Therapy

- 11/2022

Hypnosis in History

- 01/2022

Hypnotherapy and Rehab: An Inside Look

- 01/2023

Hypnotic Remedies for Three Productivity Poisons

- 01/2023

Important Dynamics in Creating Successful Relationships

- 01/2023

Integrative Depth Psychology and Psychotherapy: Clinical Application

- 11/2022

Intimate Conversations with Dr. John Kappas

- 03/2022

Introduction to Applied Suicide Intervention Skills Training (ASIST)

- 11/2022

Introduction to Cognitive Behavioral Therapy

- 10/2023

Introduction to Positive Psychology

- 11/2022

Introduction to Professional Podcasting

- 11/2022

Introduction to Somatic and Parts Work for Healing Trauma

- 11/2022

Introduction to the Embodied Mind Theory

- 11/2022

Intuitive and Energy Healing

- 05/2022

Is it Intuition, or is it NLP?

- 11/2022

Is Our Soul a Secret Problem Solver?

- 05/2023

John Melton/Todd - Anxiety and Panic Attacks

- 09/2023

Kappasinian Hypnosis

- 03/2022

Lisa Machenberg/Aaron - Starting a Business

- 05/2023

Lisa Machenberg/Harrison - Family Trauma

- 09/2023

Lisa Machenberg/Mary - Weight Loss and Eating Habits

- 09/2023

Lisa Machenberg/Nicci - Motivation After Divorce

- 09/2023

Make Anxiety Your Best Friend

- 11/2022

Make Your Hypnotherapy Material Look Professional

- 06/2022

Making Fast and Permanent Change

- 11/2022

Making the Unconscious Conscious

- 11/2022

Marc Gravelle/Chuck - Self-Defeating Attitude

- 02/2023

Marc Gravelle/Eva - Improve Focus, Insomnia

- 01/2023

Marc Gravelle/Ian - Learning Focus and Organization

- 02/2023

Marc Gravelle/Karen - Rebellious with Authority

- 02/2023

Marc Gravelle/Karen - Weight Loss and Career Guidance

- 02/2023

Marc Gravelle/Kenny - Self Confidence

- 02/2023

Marc Gravelle/Laura - Stop Smoking and Driving Anxiety

- 02/2023

Marc Gravelle/Lucretia - Weight Loss and Accepting Success

- 02/2023

Marc Gravelle/Magdalena - Stage and Audition Confidence

- 03/2023

Marc Gravelle/Marc - Focus to Become a Faith Healer

- 03/2023

Marc Gravelle/Maureen - Stop Smoking

- 03/2023

Marc Gravelle/Rachel - Relationship Strategies, Fear of Dogs

- 03/2023

Marc Gravelle/Regina - Fear of Flying

- 03/2023

Marc Gravelle/Richard - Procrastination While Writing

- 03/2023

Marc Gravelle/Tatiana - Self Confidence, Achieving Goals

- 05/2023

Marketing Mastery - The Basics of Building your Practice

- 01/2023

Master the Arm Raising

- 02/2022

Mental Bank Magic

- 08/2022

Mental Bank Seminar

- 05/2022

Michele Guzy/Diego - Procrastination

- 05/2023

Mindfulness and Hypnotherapy

- 01/2023

Mindfulness in Mind-Body Psychology

- 02/2023

Mindfulness, Intention, and Meditation

- 05/2023

Mindfulness-Based Cognitive Therapy (MBCT)

- 11/2022

Mindfulness: From the Perspective of Transpersonal Psychology

- 04/2023

NLP: Principles and Strategies of Success

- 01/2023

Numerology - The Language of Numbers as a Tool for Success!

- 11/2022

Parts Therapy - A Powerful 4 Step Process to Changing Lives

- 11/2022

Psychedelics and Transpersonal Psychology: An Interview with Dr. Hartelius

- 04/2023

Psychosynthesis: Creative Imagination and the Expansion of Consciousness

- 02/2023

Research Articles Course

- 03/2022

Sacred Breath and the Human Potential

- 01/2023

Say What?! Using Radio, TV, Writing and Talks to Build Your Practice

- 01/2023

Shadows, Sabotage and Subconscious Success

- 04/2023

Sigil Magic Imagery - Draw your Way to Success

- 01/2023

So you want to write a book?!

- 01/2023

Social Media Marketing from Your Smartphone

- 01/2023

Spiritual Tarot: Hypnotic Applications for the Archetypes of Tarot

- 01/2023

Spoon Bending - Come to the PK Party!

- 11/2022

Stress Relief Techniques

- 01/2023

Subtleties of Hypnotherapy

- 03/2022

Super Power Style: Dressing with Intention

- 11/2022

Superbrain Yoga and Pranic Healing

- 01/2023

Synesthesia: The Neuroscience of Metaphor

- 04/2023

Taking Positive Psychology to Corporations

- 01/2023

Taming the Critical Inner Voice

- 05/2023

Tanya Nord/Laala - Career Focus and Confidence

- 05/2023

Tanya Nord/Vivian - Motivation in Career

- 05/2023

Tapping the Subconscious through Conversational Hypnosis

- 11/2022

Teens - Managing Stress in this Fast-Paced Competitive World

- 11/2022

The 12 Steps of AA and Hypnotherapy

- 11/2022

The Art of Positive Thinking

- 04/2023

The Art of Wish-Making

- 11/2022

The Basic Understanding and Principles of NLP

- 01/2023

The Client Drought, A Shift in Perspective Can Shift Your Experience

- 11/2022

The Decision Factor

- 11/2022

The Eel and the Blowfish: A Graphic Novel of Dreams, Trauma, and Healing

- 08/2022

The Empty Leash - Hypnosis and the Loss of a Beloved Pet

- 06/2022

The Enneagram as the Gateway to Hypnotic Trance

- 01/2023

The First and Second Waves of Transpersonal Psychology

- 04/2023

The Gifts of Trauma

- 01/2023

The Incredible Power of the Mind/Body Connection

- 01/2023

The Insider Secret to Generating and Retaining New Clients

- 01/2023

The Power of Colors

- 01/2023

Therapeutic Creative Journaling

- 11/2022

Thirteen Breaths to Freedom

- 08/2022

Transcendent Aspects of the Human Experience

- 11/2022

Transformation: Tools for Changing Behavior

- 01/2023

Truly Mindful Coloring

- 11/2022

Understanding and Working with Older Patients

- 11/2022

Understanding the Big Book of Alcoholics Anonymous

- 05/2022

Uplifting Depression - How Hypnotherapy Can Help

- 11/2022

Using Hypnosis in Dealing with Change

- 04/2023

When the Calling to Help Becomes the Obstacle

- 06/2022

Why Can't Anyone See My Website?

- 06/2022

Why Your Hypnotherapy Website is so Important!

- 02/2023

Wisdom of the Body-Mind in Hypnotherapy

- 11/2022

Working with Children and Children on the Autism Spectrum

- 01/2023
---
Certifications
Certified Hypnotherapist


American Hypnosis Association - 818-758-2700
Certification Number: 011055
Certification Valid To: Jun 04, 2024
---
Certifications from the American Hypnosis Association
Advanced Handwriting Analysis

- 11/2022

Certified Practitioner of Neuro-Linguistic Programming

- 11/2022

Hypnosis and Grief Recovery

- 05/2023

Hypnosis and Pain Management

- 11/2022

Hypnosis and PTSD

- 05/2023

Hypnosis and Tinnitus

- 06/2022

Hypnosis and Transgender Clients

- 11/2022

Hypnosis and Weight Loss

- 06/2022

Hypnosis for Immune Disorders

- 06/2022

Hypnosis for Insomnia and Sleep Disorders

- 01/2023

Mental and Emotional Release® Therapy

- 11/2022

Pre and Post Surgery Hypnosis

- 08/2023

Smoking Cessation

- 11/2022
---
Awards
Honors Graduate - Clinical Hypnotherapy Program


Hypnosis Motivation Institute - 03/02/2023

Director's Award


Hypnosis Motivation Institute - 02/27/2023
---
Professional Memberships
American Hypnosis Association


Member Since: 2022
---
Website
Hypno Practique
https://HypnoPractique.com/
---
Languages Spoken
---
Contact Information
Jacalyn E. Duncan
Hypno Practique LLC
Idaho Falls, Idaho 83404, United States
307-201-6823