Biography for
Jennifer Shanteau

,

CHt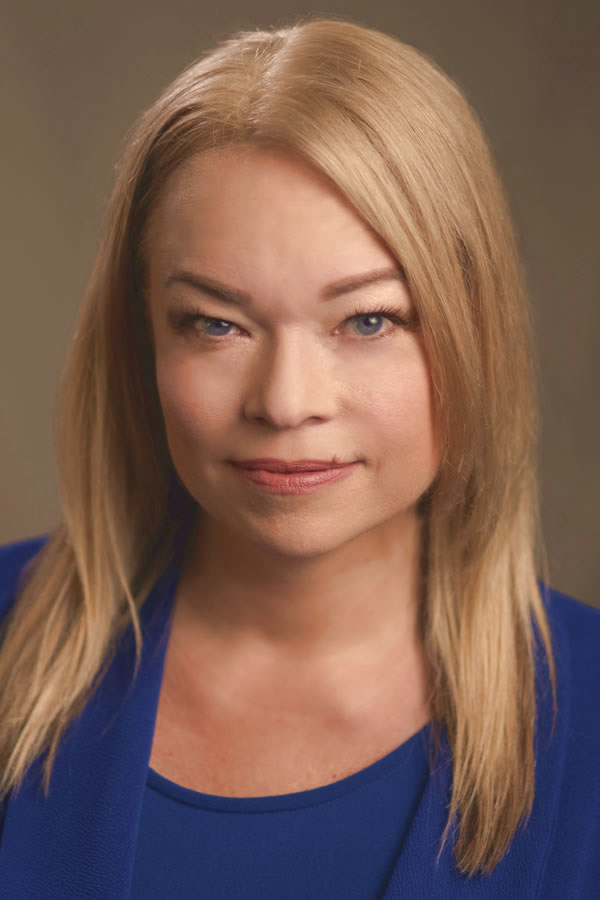 Ever since I can remember, I've been fascinated with why people do the things they do, and why it's so difficult for us to change, even when we are highly motivated. As an avid reader and seeker, I would devour everything I could find on the topic: books on psychology, religion, metaphysics, self-help, spirituality, eastern medicine, holistic health, and even philosophy. I was stumped, until I discovered hypnotherapy. I call it, "the missing link".
Since I've been educated in, and experienced hypnotherapy myself, I've been able to quickly and easily modify behaviors in my life that I've never been successful in changing before. I realized that everyone struggles. We are not our Instagram profiles. We rarely show all of our sides, but all of those sides are okay, because it is part of what it means to be human. None of us is alone in experiencing this. I want to share what I learned with others who want to feel better and benefit from hypnosis just as I have.
---
Hypnotherapy Specialties
Addictions
Anxiety
Change Habits
Creativity
Exam Anxiety
Fears
Improve Health
Insomnia
Irritability
Lack of Direction
Panic Attacks
Past Life Regression
Pessimism
Procrastination
Reach Goals
Relaxation
Self Confidence
Stop Smoking
Stress
Study Habits
---
Experience
Jennifer graduated with honors from HMI College of Hypnotherapy where she became a Certified Hypnotherapist. She is a member of the American Hypnosis Association and the American Association of Drugless Practitioners, and is also a Certified Holistic Health Practitioner, and an Advanced EFT Practitioner. She uses many modalities in her practice including Imagery, NLP, Past Life Regression Therapy, Energy Work and Therapeutic Journaling.
Her passion is helping others find their way, putting the control back into their own hands. Stress management and learning new ways to effectively address personal challenges is a huge part of her practice. Maximizing the best in life is the ultimate goal. Jennifer is currently practicing in New York City and seeing clients remotely all over the world.
---
Education
Diploma in Clinical Hypnotherapy with Honors




Hypnosis Motivation Institute

- Nationally Accredited College of Hypnotherapy - 818-758-2747
Date Started: 03/23/2021 - Date Graduated: 04/20/2022
Total Hours: 720 - Total Weeks: 52 - Total Years: 1

Certification




Academy of Healing Nutrition

- 646-812-0091
Date Started: 06/01/2009 - Date Graduated: 06/01/2010
Total Years: 1

Bachelor of Arts




University of Toledo

- 800-586-5336
Date Started: 09/20/1989 - Date Graduated: 12/20/1997
Total Years: 4
---
Continuing Education from the American Hypnosis Association
5 Powerful Ways to Launch, Market, and Grow Your Hypnotherapy Practice

- 08/2021

Advanced Advertising and Promotion

- 05/2021

Advanced Emotional Freedom Technique

- 04/2022

Basic Emotional Freedom Technique

- 04/2022

Body Syndromes

- 04/2021

Body/Mind Imaging - Creating Powerful, Personal Presence

- 08/2021

Build and Enhance your Hypnotherapy Practice with Group Hypnosis

- 06/2021

Business Basics: Tools to Get, Retain and Help More Clients

- 08/2021

Clearing up Traumas at the Energy Level

- 08/2021

Cognitive Behavioral Therapy and Hypnosis

- 06/2021

Creating a Professional Zoom Room

- 04/2021

Creating Easy and Effortless Hypnosis Workshops

- 08/2021

Crystal Singing Bowls and Hypnosis

- 08/2021

Elaine Perliss/Beverly - Claustrophobia

- 05/2021

Elaine Perliss/Mary - Stop Smoking

- 08/2021

Embracing Your Shadow Self

- 04/2021

Emotional and Physical Sexuality 1

- 03/2022

Ericksonian Hypnosis and Therapeutic Metaphors

- 06/2021

Ericksonian Hypnosis and Trance Phenomena

- 06/2021

Getting Comfortable with Silence

- 07/2021

Healthy Boundaries

- 06/2021

How Forgiveness Impacts Brain Functioning

- 05/2021

How Not to Give into Naysayers

- 05/2021

Hypnosis and Anxiety

- 06/2021

Hypnosis and Weight Loss Part 2

- 01/2022

Hypnosis for Past Life Regression Therapy

- 07/2021

Hypnosis in History

- 02/2021

Hypnotic Remedies for Three Productivity Poisons

- 08/2021

Important Dynamics in Creating Successful Relationships

- 05/2021

Intimate Conversations with Dr. John Kappas

- 05/2021

Introduction to Applied Suicide Intervention Skills Training (ASIST)

- 06/2021

Intuitive and Energy Healing

- 04/2021

Intuitive Healing and Development - Level One

- 08/2021

Intuitive Healing and Development - Level Two

- 10/2021

Is it Intuition, or is it NLP?

- 06/2021

John Melton/Todd - Anxiety and Panic Attacks

- 05/2021

Kappasinian Hypnosis

- 04/2021

Lisa Machenberg/Lauree - Stop Smoking

- 03/2022

Make Anxiety Your Best Friend

- 06/2021

Making Fast and Permanent Change

- 06/2021

Making the Unconscious Conscious

- 07/2021

Marketing Mastery - The Basics of Building your Practice

- 07/2021

Metaphysical Imagery

- 09/2021

Mindfulness and Hypnotherapy

- 07/2021

NLP: Principles and Strategies of Success

- 05/2021

Rapid and Instant Inductions

- 07/2022

Sacred Breath and the Human Potential

- 07/2021

Sigil Magic Imagery - Draw your Way to Success

- 07/2021

Social Media Marketing from Your Smartphone

- 05/2021

Spiritual Tarot: Hypnotic Applications for the Archetypes of Tarot

- 06/2021

Spoon Bending - Come to the PK Party!

- 07/2021

Stress Relief Techniques

- 05/2021

Subtleties of Hypnotherapy

- 05/2021

Super Power Style: Dressing with Intention

- 05/2021

Superbrain Yoga and Pranic Healing

- 09/2021

Tapping the Subconscious through Conversational Hypnosis

- 06/2021

The Basic Understanding and Principles of NLP

- 06/2021

The Decision Factor

- 06/2021

The Empty Leash - Hypnosis and the Loss of a Beloved Pet

- 08/2021

The Enneagram as the Gateway to Hypnotic Trance

- 08/2021

The Incredible Power of the Mind/Body Connection

- 08/2021

The Insider Secret to Generating and Retaining New Clients

- 05/2021

The Power of Colors

- 05/2021

The Power of Releasing Guilt and Shame

- 05/2021

Therapeutic Creative Journaling

- 07/2021

Transcendent Aspects of the Human Experience

- 05/2021

Transformation: Tools for Changing Behavior

- 06/2021

Uplifting Depression - How Hypnotherapy Can Help

- 06/2021

Wisdom of the Body-Mind in Hypnotherapy

- 06/2021
---
Certifications
Certified Hypnotherapist


American Hypnosis Association - 818-758-2700
Certification Number: 010729
Certification Valid To: Jul 21, 2024
---
Certifications from the American Hypnosis Association
Healing the Inner Child

- 07/2021

Hypnosis and Grief Recovery

- 01/2022

Hypnosis and Pain Management

- 09/2021

Hypnosis and Transgender Clients

- 07/2021

Hypnosis and Weight Loss

- 12/2021

Hypnosis for Anxieties and Fears

- 10/2021

Hypnosis for Insomnia and Sleep Disorders

- 08/2023

Hypnosis for Test Anxiety and Success

- 01/2022

Hypnosis for the Caregiver

- 10/2021

Past-Life Regression Therapy

- 10/2021

Smoking Cessation

- 09/2021

Therapeutic Imagery Facilitator

- 07/2021
---
Awards
Honors Graduate - Clinical Hypnotherapy Program


Hypnosis Motivation Institute - 04/21/2022
---
Professional Memberships
American Hypnosis Association


Member Since: 2021

Hypnotherapists Union Local 472


Member Since: 2021

American Association of Drugless Practitioners


Member Since: 2010
---
Website
Hypnosis with Jen
https://HypnosiswithJen.com/
---
Languages Spoken
---
Contact Information
Jennifer Shanteau
Hypnosis with Jen
Astoria, New York 11102, United States
646-351-3919