Biography for
Julia Rodgers

,

CHt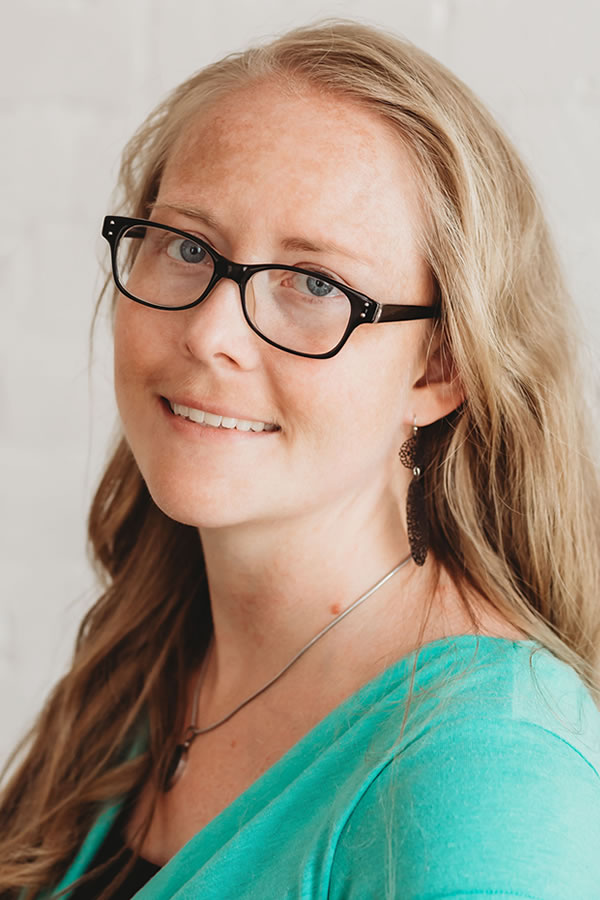 Julia is a Certified Hypnotherapist and Honors Graduate of the Hypnosis Motivation Institute who practices in Windsor, Colorado.
Receiving tremendous love and support after a failed kidney transplant and subsequent ailments is what sparked Julia's passion for helping others. What she received during that period of time was truly invaluable so it is her desire to facilitate emotional healing and positive change in as many people as possible.
Knowing what is it like to struggle, Julia works to inspire her clients and instill hope in them for a bright future. Realizing how delicate vulnerability can be, Julia also creates an environment where trust, compassion, attention, and understanding serve as the foundation.
It is Julia's commitment to provide a safe and integrous space where facilitating balance, harmony, and satisfaction is the ultimate goal.
---
Hypnotherapy Specialties
Anxiety
Assist Healing
Attitude Adjustment
Change Habits
Chronic Pain
Fears
General Practice
Immune System
Improve Health
Phobias
Reach Goals
Relaxation
Responsibility
Self Control
Stop Smoking
Stress
---
Experience
Julia has worked successfully with many clients on a variety of issues over the course of her practice. Some of these issues include smoking cessation, anxiety, and stress reduction.
While she has completed her training as a Certified Hypnotherapist, she will also soon have a degree in Mind-Body Psychology making her Certified Clinical Hypnotherapist.
Julia is involved in other continuing education opportunities as well and always looks forward to learning new information that can aid her in her journey to changing lives.
---
Education
Diploma in Clinical Hypnotherapy with Honors




Hypnosis Motivation Institute

- Nationally Accredited College of Hypnotherapy - 818-758-2747
Date Started: 08/09/2022 - Date Graduated: 09/12/2023
Total Hours: 720 - Total Weeks: 52 - Total Years: 1
---
Continuing Education from the American Hypnosis Association
Body Syndromes

- 09/2022

Cheryl O'Neil/Anthony - Grief

- 11/2022

Cheryl O'Neil/April - Confidence for Auditions

- 07/2023

Cheryl O'Neil/Justine - Stop Smoking

- 11/2022

Cheryl O'Neil/Linda - Weight Loss, Mend Broken Heart

- 02/2023

Cognitive Behavioral Therapy and Hypnosis

- 08/2023

Elaine Perliss/Beverly - Claustrophobia

- 12/2022

Elaine Perliss/Carla - Fear of Flying

- 01/2023

Elaine Perliss/Jane - Improve Willpower

- 12/2022

Elaine Perliss/Joe - Curious About Hypnosis

- 11/2022

Elaine Perliss/Julia - Gaining Control

- 12/2022

Elaine Perliss/Mary - Stop Smoking

- 02/2023

Elaine Perliss/Nataly - Obsessive Compulsive Disorder (OCD)

- 11/2022

Healthy Boundaries

- 09/2022

Hypnosis in History

- 07/2022

John McCarthy/Belinda - Bad Eating Habits

- 11/2022

John Melton/Genevieve - Trypophobia - Fear of Seeing Small Holes - Session 1 of 6

- 06/2023

John Melton/Genevieve - Trypophobia - Fear of Seeing Small Holes - Session 4 of 6

- 07/2023

John Melton/Genevieve - Trypophobia - Fear of Seeing Small Holes - Session 5 of 6

- 07/2023

John Melton/Karen - Fear of Learning to Swim

- 07/2023

John Melton/Logan - Emotions

- 12/2022

John Melton/Todd - Anxiety and Panic Attacks

- 10/2022

Lisa Machenberg/Aaron - Starting a Business

- 04/2023

Lisa Machenberg/Anniko - Stress Management

- 12/2022

Lisa Machenberg/Carol - Attracting the Right Relationship

- 04/2023

Lisa Machenberg/Diane - Driving Anxiety

- 07/2023

Lisa Machenberg/Harrison - Family Trauma

- 11/2022

Lisa Machenberg/Jay - Creativity and Focus

- 11/2022

Lisa Machenberg/Katie - Attracting the Right Relationship

- 12/2022

Lisa Machenberg/Lauree - Stop Smoking

- 12/2022

Lisa Machenberg/Mary - Weight Loss and Eating Habits

- 07/2023

Lisa Machenberg/Melanie - Depression and Overeating

- 07/2023

Lisa Machenberg/Nicci - Motivation After Divorce

- 06/2023

Lisa Machenberg/Robert - Hyper Vigilance and Anxiety

- 12/2022

Lisa Machenberg/Wendy - Smoking Cessation

- 08/2023

Marc Gravelle/Ian - Learning Focus and Organization

- 09/2023

Marc Gravelle/Kenny - Self Confidence

- 11/2022

Marc Gravelle/Marc - Focus to Become a Faith Healer

- 12/2022

Michele Guzy/Barbara - Animal Communication

- 11/2022

Michele Guzy/Diego - Procrastination

- 05/2023

Spiritual Tarot: Hypnotic Applications for the Archetypes of Tarot

- 10/2022

Transcendent Aspects of the Human Experience

- 09/2022

Transformation: Tools for Changing Behavior

- 10/2022
---
Certifications
Certified Hypnotherapist


American Hypnosis Association - 818-758-2700
Certification Number: 012045
Certification Valid To: Mar 01, 2026
---
Awards
Honors Graduate - Clinical Hypnotherapy Program


Hypnosis Motivation Institute - 09/15/2023
---
Professional Memberships
American Hypnosis Association


Member Since: 2023
---
Website
Inner Strength Hypnotherapy
https://www.InnerStrengthHypnotherapy.com/
---
Languages Spoken
---
Contact Information
Julia Rodgers
Inner Strength Hypnotherapy
Windsor, Colorado 80550, United States
970-795-8851