Biography for
Laura DeWitt

,

CCHt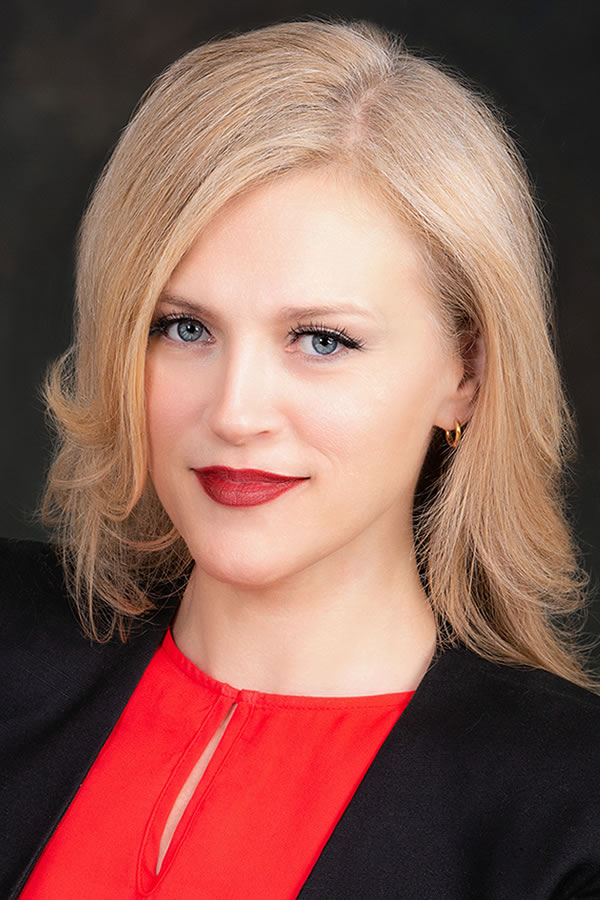 Laura DeWitt, CCHt, is an Alumna, Honors Graduate, and Laureate of both the prestigious Director's Award as well as the Academic Achievement Award for outstanding accomplishments during professional training – as well as an Honors Graduate of the AOS Mind Body Psychology Degree Program from the Hypnosis Motivation Institute in Tarzana, California.
HMI garners the distinction of being the nation's first accredited College of Hypnotherapy by an accrediting agency recognized by the U.S. Department of Education (ACCET and DEAC). The program includes an internship of practical experience under the supervision of staff instructors at the top of their fields.
Laura is currently running a successful private practice doing what she absolutely loves – helping clients to achieve their goals and surpass their personal boundaries in a number of various areas such as: stress reduction, motivation, overcoming fears and performance anxiety, increased self-confidence, self-esteem, habit modification and a myriad other facets of self-improvement.
In addition to working with her clientele in private practice at "Enlightened Life Hypnotherapy", Laura is also extremely passionate about teaching and is proud to be an Instructor at the Hypnosis Motivation Institute. You can reach Laura DeWitt, CCHt through the contact information at the bottom of this biography.
---
Hypnotherapy Specialties
Anxiety
Assist Healing
Career Success
Communication
Creativity
Dreams
General Practice
Improve Health
Past Life Regression
Public Speaking
Reach Goals
Relationship Enhancement
Self Confidence
Self Criticism
Self Esteem
Self Expression
Self Forgiveness
Self Mastery
Stage Fright
Stress
---
Experience
Throughout her experience in private practice Laura has helped clients with a wide variety of issues from stage fright, anxiety, and insomnia to career goals, self esteem and habit control. Laura has a foundational background in the study of metaphysics that goes back several generations as well as deep and abiding love of psychology and a fascination with the inner workings of the human mind and heart… that, coupled with genuine empathy and caring for her clientele is, in part, what makes Laura's brand of personal attention focused therapy unique.
By creating specialized and unique sessions based around each individual's needs, Laura connects deeply with her clients giving one-on-one personalized therapy, using an intuitive approach and a blend of various modalities including Hypnosis, Therapeutic Imagery, Mental and Emotional Release® Therapy, etc.
She creates an environment in which you can examine your own inner landscape and truly explore your goals, gifts, talents, passion and purpose. Ultimately, giving the client back their own power to create the life of their dreams… by harnessing the tremendous potential of the subconscious mind. This, in turn, creates great and lasting change and gives rise to a new way of being; in what can often seem to be nothing short of miraculous for the individual who is ready for this change. This is the life purpose-fully-lived beyond the boundaries of learned patterns and limiting beliefs.
Laura invites you to come experience this for yourself. For further information and to set up a private session or complimentary introduction phone call… please, feel free to use the contact link in the Contact Information section at the bottom of the page.
---
Education
Diploma in Clinical Hypnotherapy with Honors




Hypnosis Motivation Institute

- Nationally Accredited College of Hypnotherapy - 818-758-2700
Date Started: 08/25/2016 - Date Graduated: 09/11/2017
Total Hours: 720 - Total Weeks: 52 - Total Years: 1

Associate of Occupational Studies in Mind-Body Psychology with Honors




Hypnosis Motivation Institute

- Nationally Accredited College of Hypnotherapy - 818-758-2700
Date Started: 09/13/2021 - Date Graduated: 10/05/2022
Total Hours: 720 - Total Weeks: 52 - Total Years: 1
---
Continuing Education from the American Hypnosis Association
Basic Emotional Freedom Technique

- 05/2017

Body Syndromes

- 10/2022

Clinical Case History Package 3

- 04/2019

Habit Control

- 10/2019

How Forgiveness Impacts Brain Functioning

- 11/2018

Hypnosis and the Law of Attraction

- 06/2018

Hypnosis in History

- 07/2020

Hypnotherapy for Clients with Cancer

- 10/2016

Integrative Depth Psychology and Psychotherapy: Clinical Application

- 09/2021

Rapid Inductions

- 02/2017

Release Technique

- 11/2016

Research Articles Course

- 09/2022

Stage Hypnosis Demonstrational Techniques

- 11/2018

Synesthesia: The Neuroscience of Metaphor

- 10/2022

The Basic Understanding and Principles of NLP

- 02/2017

The Incredible Power of the Mind/Body Connection

- 02/2017

Therapeutic Imagery Training - Imagery for Life Passages

- 11/2016

Therapeutic Imagery Training - Metaphysical Imagery

- 11/2016

Therapeutic Imagery Training - Mythic and Archetypal Imagery

- 10/2016

Thirteen Breaths to Freedom

- 02/2017

Understanding and Working with Older Patients

- 09/2021

Working with Children and Children on the Autism Spectrum

- 02/2017
---
Certifications
Certified Clinical Hypnotherapist


American Hypnosis Association - 818-758-2700
Certification Number: 010195
Certification Valid To: Jan 01, 2100
---
Certifications from the American Hypnosis Association
Advanced Handwriting Analysis

- 03/2017

Certified Practitioner of Neuro-Linguistic Programming

- 10/2017

Hypnosis and Childbirth

- 10/2019

Hypnosis and PTSD

- 05/2017

Hypnosis and Smoking Cessation

- 09/2016

Hypnosis and Tinnitus

- 11/2016

Mental and Emotional Release® Therapy

- 10/2017

Past-Life Regression Therapist

- 12/2017

Reiki Level One

- 10/2016

Reiki Level Two

- 02/2017

Therapeutic Imagery Facilitator

- 09/2016

Therapeutic Imagery Master

- 12/2016

Therapeutic Imagery Training - Advanced Imagery

- 10/2016
---
Awards
Honors Graduate - AOS Degree Program


Hypnosis Motivation Institute - 10/05/2022

Director's Award


Hypnosis Motivation Institute - 10/11/2017

Academic Achievement Award


Hypnosis Motivation Institute - 09/19/2017

Honors Graduate - Clinical Hypnotherapy Program


Hypnosis Motivation Institute - 09/18/2017
---
Professional Memberships
American Hypnosis Association


Member Since: 2016

Hypnotherapists Union Local 472


Member Since: 2017

Energy Medicine Professional Association


Member Since: 2017
---
Website
Enlightened Life Hypnotherapy
https://www.EnlightenedLifeHypnotherapy.com/
---
Languages Spoken
---
Contact Information
Laura DeWitt
Enlightened Life Hypnotherapy
Woodland Hills, California 91364, United States
818-457-9424