Biography for
Lenora J. Curtis

,

CHt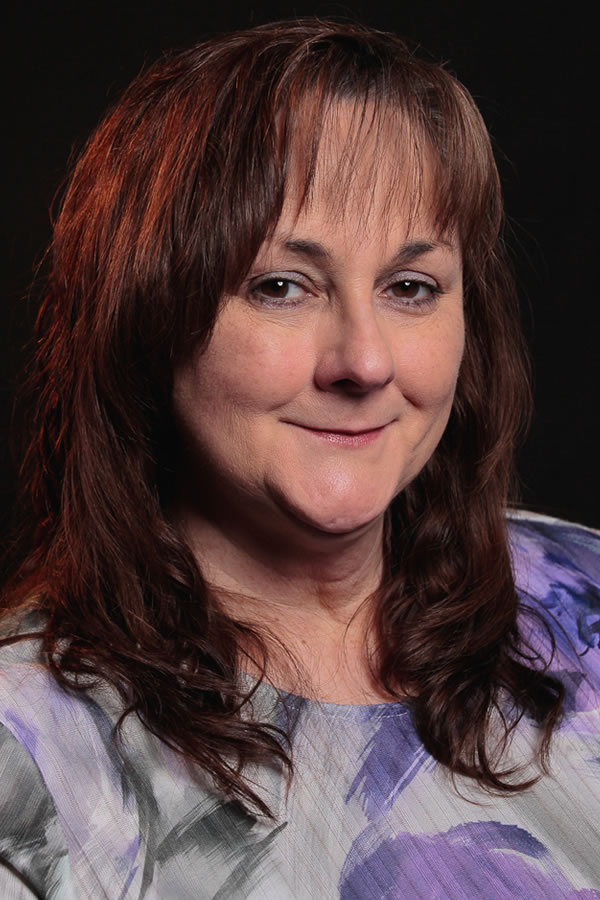 Lenora Curtis has experienced first-hand the transformative power of hypnosis. She used it to manifest her dream home and to facilitate healing and manage pain from multiple surgeries. She is passionate about using hypnotherapy to help others and has made the study of hypnosis a major focus in her life.
She is a Certified Hypnotherapist with a Diploma in Clinical Hypnotherapy, Advanced Handwriting Analyst, Certified Imagery Master, Certified NLP Practitioner and Reiki Master. She has done extensive coursework in the Law of Attraction and enjoys teaching others about the Mental Bank.
As a student at the Hypnosis Motivation Institute (HMI) Clinical Hypnotherapy Program, Lenora logged over 2,160 hours of instruction and clinical client sessions, which is over 3 times the required hours. Additionally, she is a Professional Member of the American Hypnosis Association, the Hypnotherapists Union Local 472, and the American Alliance of Hypnotists. Lenora combines Hypnosis, Neuro-Linguistic Programming (NLP) and Therapeutic Imagery to teach her clients how to tap into their inner resources to activate their natural ability to heal mentally, emotionally, physically, and spiritually. Using these tools and others, she guides her clients to become the master of their own thoughts and reclaim their personal power.
Because of her own experience with chronic back and foot pain, Lenora also specializes in chronic pain management for those who want to manage pain without the use of potentially harmful and/or addictive substances. She knows from experience that hypnosis works to relieve pain, because without it, she would not be able to lead a quality life.
Lenora invites you to join her on a journey of exploration into the natural healing properties of your mind, body, and spirit. Whether it is the achievement of a personal improvement goal, the urgent need for pain relief, or the quest for a more fulfilling life path, the therapeutic use of Hypnosis, NLP, and Guided Imagery offers a powerful combination of resources to help you comfortably and efficiently achieve your goals. Contact her today to begin your personal transformation.
---
Hypnotherapy Specialties
Anesthesia
Anxiety
Assertiveness
Change Habits
Chronic Pain
Fears
General Practice
Pain Management
Past Life Regression
Phobias
Postsurgical
Presurgical
Relaxation
Shame
Sports
Stop Smoking
Stress
Tinnitus
Trauma
---
Education
Diploma in Clinical Hypnotherapy with Honors




Hypnosis Motivation Institute

- Nationally Accredited College of Hypnotherapy - 818-758-2700
Date Started: 08/18/2020 - Date Graduated: 08/16/2021
Total Hours: 720 - Total Weeks: 52 - Total Years: 1
---
Continuing Education from the American Hypnosis Association
A Primer on Transpersonal Psychology

- 06/2022

Aging Well: Staying Sharp with Hypnotherapy

- 01/2021

Body Syndromes

- 06/2020

Cheryl O'Neil/April - Confidence for Auditions

- 01/2022

Cheryl O'Neil/Patrick - Motivation for Writing Novel

- 01/2022

Cognitive Behavioral Therapy and Hypnosis

- 08/2020

Elaine Perliss/Nataly - Obsessive Compulsive Disorder (OCD)

- 11/2021

Emergency Hypnosis

- 10/2020

Emotional Resiliency and the Actor

- 01/2022

Ericksonian Hypnosis and Therapeutic Metaphors

- 08/2020

Ericksonian Hypnosis and Trance Phenomena

- 11/2020

First Three Hypnosis Sessions

- 11/2021

Holotropic Breathwork: A Teacher's Perspective

- 06/2022

Hypnosis and the Law of Attraction

- 09/2020

Hypnosis and Weight Loss Part 2

- 07/2020

Hypnosis for Managing Chronic Health Conditions

- 02/2021

Hypnosis for Past Life Regression Therapy

- 11/2021

Imagery for Life Passages

- 11/2020

Intimate Conversations with Dr. John Kappas

- 12/2021

Introduction to Applied Suicide Intervention Skills Training (ASIST)

- 08/2020

Introduction to Positive Psychology

- 08/2021

Introduction to Professional Podcasting

- 11/2021

Introduction to Somatic and Parts Work for Healing Trauma

- 08/2021

Introduction to the Embodied Mind Theory

- 11/2021

Intuitive and Energy Healing

- 08/2020

jumpSTART 2022!

- 01/2022

Lisa Machenberg/Anniko - Stress Management

- 06/2022

Making Fast and Permanent Change

- 01/2022

Making the Unconscious Conscious

- 01/2021

Marc Gravelle/Lucretia - Weight Loss and Accepting Success

- 01/2022

Mental Bank Seminar

- 09/2020

Metaphysical Imagery

- 11/2020

Mindfulness-Based Cognitive Therapy (MBCT)

- 11/2021

Mythic and Archetypal Imagery

- 11/2020

NLP: Principles and Strategies of Success

- 01/2021

Sacred Breath and the Human Potential

- 04/2022

Super Power Style: Dressing with Intention

- 04/2022

Superbrain Yoga and Pranic Healing

- 03/2021

Synesthesia: The Neuroscience of Metaphor

- 07/2022

Teens - Managing Stress in this Fast-Paced Competitive World

- 10/2020

The 12 Steps of AA and Hypnotherapy

- 08/2020

The Enneagram as the Gateway to Hypnotic Trance

- 08/2020

The Power of Releasing Guilt and Shame

- 11/2020

Thirteen Breaths to Freedom

- 05/2022

Transcendent Aspects of the Human Experience

- 08/2020

Understanding and Working with Older Patients

- 09/2021

Uplifting Depression - How Hypnotherapy Can Help

- 08/2020

Wisdom of the Body-Mind in Hypnotherapy

- 01/2022
---
Certifications
Certified Hypnotherapist


Hypnotherapists Union Local 472 - 818-743-0992
Certification Number: 56198800
Certification Valid To: Aug 01, 2022
---
Certifications from the American Hypnosis Association
Advanced Handwriting Analysis

- 08/2020

Advanced Imagery

- 11/2020

Certified Practitioner of Neuro-Linguistic Programming

- 05/2021

Handwriting Analysis

- 08/2020

Healing the Inner Child

- 07/2020

Hypnosis and ADHD

- 12/2020

Hypnosis and Pain Management

- 06/2020

Hypnosis and PTSD

- 08/2020

Hypnosis and Sports Performance

- 11/2020

Hypnosis and Transgender Clients

- 09/2020

Hypnosis and Weight Loss

- 07/2020

Hypnosis for Anxieties and Fears

- 09/2020

Hypnosis for the Caregiver

- 06/2020

Mental and Emotional Release® Therapy

- 05/2021

Past-Life Regression Therapist

- 11/2020

Pre and Post Surgery Hypnosis

- 06/2020

Smoking Cessation

- 08/2020

Therapeutic Imagery Facilitator

- 11/2020

Therapeutic Imagery Master

- 11/2020

Trauma Recovery Hypnosis

- 10/2020
---
Awards
Honors Graduate


Hypnosis Motivation Institute - 08/16/2021

Director's Award


Hypnosis Motivation Institute - 08/16/2021

Academic Achievement Award


Hypnosis Motivation Institute - 08/16/2021

Clinical Achievement Award


Hypnosis Motivation Institute - 08/16/2021
---
Professional Memberships
American Hypnosis Association


Member Since: 2020

Hypnotherapists Union Local 472


Member Since: 2020

American Alliance of Hypnotists


Member Since: 2020
---
Website
LJC Hypnotherapy
https://LJCHypnotherapy.com/
---
Languages Spoken
---
Contact Information
Lenora J. Curtis
LJC Hypnotherapy
Salisbury, Maryland 21804, United States
410-330-5486