Biography for
Makiko Suzuki

,

CCHt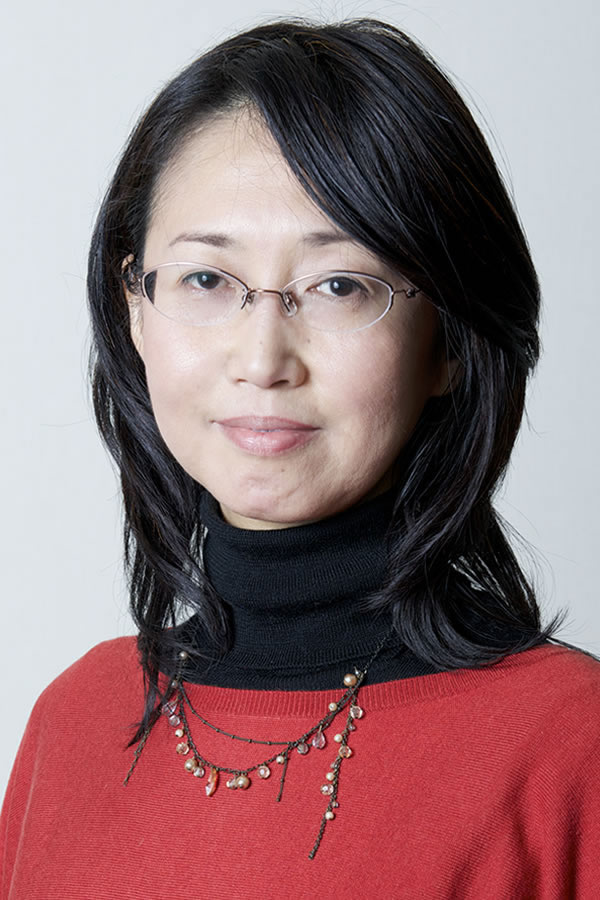 Makiko graduated with honors from HMI's 2-year Clinical Hypnotherapy and AOS Degree in Mind-Body Psychology programs.
She earned an M.A.T. in Music and although this passion still remains, her life experience pulled her into a new direction. Her lifelong challenges through a number of chronic illnesses sparked an interest in the correlation between mind and body.
Makiko turned to homeopathic medicine, then expanded her knowledge and experience into quantum biofeedback, becoming a Certified Biofeedback Specialist. It was her biofeedback trainer, also a graduate of HMI, who encouraged her to study hypnotherapy at HMI.
She has also worked as a freelance conference interpreter (English/Japanese) for 20 years, giving her a strong business background as well as exposure to a wide range of sectors and industries. This experience helps her understand clients with different backgrounds and careers.
Currently, Makiko helps clients reach their goals, including and not limited to career success, study habits, stage fright/performance anxiety, and self-confidence.
---
Hypnotherapy Specialties
Anxiety
Assist Healing
Career Success
Change Habits
Fears
Performance Anxiety
Procrastination
Public Speaking
Reach Goals
Self Confidence
Stage Fright
Study Habits
---
Experience
I help clients with business/career struggles. I assist them in getting "unstuck" from the present, shifting their mindset to help turn around business, and gaining clarity on future direction.
I also help clients with stage fright/performance anxiety. I myself have experienced stage fright as a graduate student, and I so wish I had known about hypnotherapy back then. I assist clients in releasing fear by replacing the negative associations from the past and gaining confidence to perform to the best of one's ability.
I find that many issues have "self-doubt" and "self-confident" components, whether it be in a specific area or even in general. I enjoy seeing clients transform from a negative outlook on self to a positive one by releasing self-imposed pressure and self-criticism and recognizing all the strengths within.
---
Education
Diploma in Clinical Hypnotherapy with Honors




Hypnosis Motivation Institute

- Nationally Accredited College of Hypnotherapy - 818-758-2747
Date Started: 07/21/2020 - Date Graduated: 08/31/2021
Total Hours: 720 - Total Weeks: 52 - Total Years: 1

Associate of Occupational Studies in Mind-Body Psychology with Honors




Hypnosis Motivation Institute

- Nationally Accredited College of Hypnotherapy - 818-758-2700
Date Started: 09/13/2021 - Date Graduated: 10/05/2022
Total Hours: 720 - Total Weeks: 52 - Total Years: 1
---
Continuing Education from the American Hypnosis Association
5 Powerful Ways to Launch, Market, and Grow Your Hypnotherapy Practice

- 02/2021

Advanced Advertising and Promotion

- 07/2021

Body Syndromes

- 01/2021

Body/Mind Imaging - Creating Powerful, Personal Presence

- 07/2021

Cheryl O'Neil/Anthony - Grief

- 05/2021

Cheryl O'Neil/April - Confidence for Auditions

- 05/2021

Cheryl O'Neil/Justine - Stop Smoking

- 05/2021

Cheryl O'Neil/Linda - Weight Loss, Mend Broken Heart

- 05/2021

Cheryl O'Neil/Patrick - Motivation for Writing Novel

- 05/2021

Clearing up Traumas at the Energy Level

- 07/2021

Clinical Case History Package 1

- 06/2021

Creating Easy and Effortless Hypnosis Workshops

- 04/2021

Crystal Singing Bowls and Hypnosis

- 07/2021

Elaine Perliss/Beverly - Claustrophobia

- 06/2021

Elaine Perliss/Carla - Fear of Flying

- 06/2021

Elaine Perliss/Jane - Improve Willpower

- 07/2021

Elaine Perliss/Joe - Curious About Hypnosis

- 06/2021

Elaine Perliss/Julia - Gaining Control

- 06/2021

Elaine Perliss/Mary - Stop Smoking

- 07/2021

Elaine Perliss/Nataly - Obsessive Compulsive Disorder (OCD)

- 07/2021

Elaine Perliss/Shane - Test Taking Anxiety

- 07/2021

Explode Your Practice with Phone and Skype Sessions

- 07/2020

First Three Hypnosis Sessions

- 04/2021

Healing Developmental Trauma and Adaptation with Hypnosis

- 02/2021

Healing Power of Hypnotic Scripts

- 06/2023

Healthy Boundaries

- 01/2021

How Forgiveness Impacts Brain Functioning

- 08/2021

Hypnosis in History

- 06/2018

Hypnotic Remedies for Three Productivity Poisons

- 07/2021

Imagery for Life Passages

- 12/2020

Important Dynamics in Creating Successful Relationships

- 08/2021

Integrative Depth Psychology and Psychotherapy: Clinical Application

- 09/2021

Intimate Conversations with Dr. John Kappas

- 06/2021

Introduction to Positive Psychology

- 08/2021

Introduction to Somatic and Parts Work for Healing Trauma

- 08/2021

Is it Intuition, or is it NLP?

- 07/2021

John McCarthy/Belinda - Bad Eating Habits

- 07/2021

John Melton/Karen - Fear of Learning to Swim

- 07/2021

John Melton/Logan - Emotions

- 07/2021

John Melton/Todd - Anxiety and Panic Attacks

- 07/2021

jumpSTART 2021!

- 01/2021

jumpSTART 2022!

- 01/2022

jumpSTART 2023!

- 01/2023

Kappasinian Hypnosis

- 08/2020

Lisa Machenberg/Yuki - Cheek Biting Habit

- 06/2021

Making the Unconscious Conscious

- 08/2021

Marc Gravelle - HMI Book Club

- 08/2021

Marc Gravelle/Chuck - Self-Defeating Attitude

- 06/2021

Marc Gravelle/Eva - Improve Focus, Insomnia

- 07/2021

Marc Gravelle/Ian - Learning Focus and Organization

- 07/2021

Marc Gravelle/Karen - Rebellious with Authority

- 07/2021

Marc Gravelle/Kenny - Self Confidence

- 07/2021

Marketing Mastery - The Basics of Building your Practice

- 07/2021

Master the Arm Raising

- 06/2021

Metaphysical Imagery

- 12/2020

Michele Guzy/Barbara - Animal Communication

- 07/2021

Michele Guzy/Diego - Procrastination

- 07/2021

Michele Guzy/Jessica - Motivation for Writing

- 07/2021

Michele Guzy/John - Self-Confidence and Meeting New People

- 07/2021

Michele Guzy/Suzanne - Weight Loss

- 07/2021

Mythic and Archetypal Imagery

- 11/2020

Podcasting for Your Hypnotherapy Practice

- 01/2023

Research Articles Course

- 07/2022

Spiritual Tarot: Hypnotic Applications for the Archetypes of Tarot

- 02/2021

Subtleties of Hypnotherapy

- 01/2021

Super Power Style: Dressing with Intention

- 08/2021

Taking Positive Psychology to Corporations

- 07/2021

Tanya Nord/Katie - Foreign Language Difficulties

- 07/2021

Tanya Nord/Laala - Career Focus and Confidence

- 07/2021

Tanya Nord/Melody - Test Anxiety

- 07/2021

Tanya Nord/Vivian - Motivation in Career

- 07/2021

The Basic Understanding and Principles of NLP

- 07/2021

The Client Drought, A Shift in Perspective Can Shift Your Experience

- 07/2021

The Enneagram as the Gateway to Hypnotic Trance

- 08/2021

The Insider Secret to Generating and Retaining New Clients

- 07/2021

The Power of Colors

- 07/2021

The Power of Releasing Guilt and Shame

- 05/2021

Transcendent Aspects of the Human Experience

- 07/2021

Transformation: Tools for Changing Behavior

- 07/2021
---
Certifications
Certified Clinical Hypnotherapist


American Hypnosis Association - 818-758-2700
Certification Number: 010479
Certification Valid To: Apr 24, 2024
---
Certifications from the American Hypnosis Association
Healing the Child Within

- 12/2020

Hypnosis and Childbirth

- 04/2021

Hypnosis and Grief Recovery

- 02/2023

Hypnosis and Pain Management

- 02/2023

Hypnosis and Tinnitus

- 05/2021

Hypnosis for Anxieties and Fears

- 02/2023

Hypnosis for Immune Disorders

- 01/2019

Past-Life Regression Therapy

- 08/2021

Smoking Cessation

- 07/2021

Therapeutic Imagery Master

- 12/2020
---
Awards
Honors Graduate - AOS Degree Program


Hypnosis Motivation Institute - 10/05/2022

Honors Graduate - Clinical Hypnotherapy Program


Hypnosis Motivation Institute - 09/01/2021
---
Professional Memberships
American Hypnosis Association


Member Since: 2021
---
Website
Undersense Hypnotherapy
https://Undersense.net/english/
---
Languages Spoken
---
Contact Information
Makiko Suzuki
Undersense
Kita-ku, Tokyo 114-0034, Japan
81-0-80-1064-7305