Biography for
Mayra Scimo

,

CHt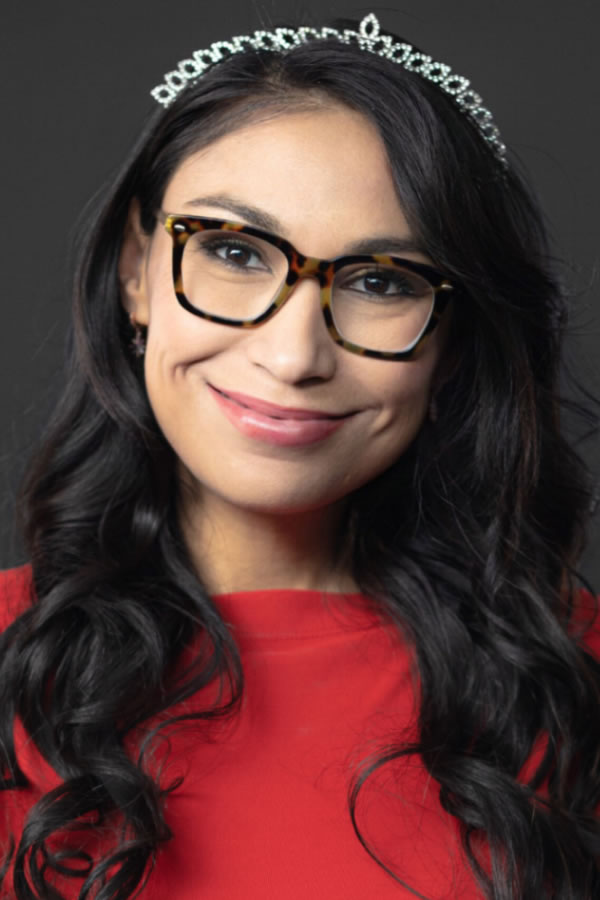 Mayra teaches individuals and organizations how to overcome their problems and unlock their full potential. She has successfully helped many clients achieve fast and immediate results.
The secret, Mayra says is: Through the power of having a positive intention to help, a strong desire to be of service and most importantly, relentless passion that comes from the heart. I believe in what I do, and I love helping others.
Interested? Call or text her at 1-714-989-6143 for your free consultation. She is currently seeing hypnotherapy clients from around the world via Zoom.
---
Hypnotherapy Specialties
Anxiety
Career Success
Creativity
Dreams
Fertility
Improve Sales
Motivation
Pain Management
Past Life Regression
Performance Anxiety
Relationship Enhancement
Relaxation
Self Confidence
Sleep Disorders
Sports
Stop Smoking
Stress
Study Habits
Weight Loss
Writers Block
---
Education
Diploma in Clinical Hypnotherapy with Honors




Hypnosis Motivation Institute

- Nationally Accredited College of Hypnotherapy - 818-758-2747
Date Started: 01/26/2021 - Date Graduated: 02/28/2022
Total Hours: 720 - Total Weeks: 52 - Total Years: 1
---
Continuing Education from the American Hypnosis Association
A Primer on Transpersonal Psychology

- 01/2023

Advanced Advertising and Promotion

- 03/2021

Body Syndromes

- 03/2021

Cheryl O'Neil/Anthony - Grief

- 04/2021

Cheryl O'Neil/April - Confidence for Auditions

- 04/2021

Cheryl O'Neil/Justine - Stop Smoking

- 04/2021

Cheryl O'Neil/Linda - Weight Loss, Mend Broken Heart

- 04/2021

Cheryl O'Neil/Patrick - Motivation for Writing Novel

- 05/2021

Clinical Case History Package 1

- 03/2021

Creating a Professional Zoom Room

- 03/2021

Dr. Kappas Atlanta Series

- 09/2021

Elaine Perliss/Beverly - Claustrophobia

- 05/2021

Elaine Perliss/Carla - Fear of Flying

- 05/2021

Elaine Perliss/Jane - Improve Willpower

- 05/2021

Elaine Perliss/Joe - Curious About Hypnosis

- 05/2021

Elaine Perliss/Julia - Gaining Control

- 05/2021

Elaine Perliss/Mary - Stop Smoking

- 05/2021

Elaine Perliss/Nataly - Obsessive Compulsive Disorder (OCD)

- 05/2021

Elaine Perliss/Shane - Test Taking Anxiety

- 05/2021

Emotional and Physical Sexuality 1

- 02/2021

Explode Your Practice with Phone and Skype Sessions

- 03/2021

First Three Hypnosis Sessions

- 11/2021

Healthy Boundaries

- 01/2023

Holotropic Breathwork: A Teacher's Perspective

- 01/2023

Hypnosis and the Law of Attraction

- 11/2021

Hypnosis for Past Life Regression Therapy

- 12/2021

Hypnosis in History

- 12/2019

Imagery for Life Passages

- 04/2022

Intimate Conversations with Dr. John Kappas

- 03/2021

Intimate Conversations with Dr. John Kappas

- 12/2021

Introduction to Professional Podcasting

- 12/2021

Intuitive and Energy Healing

- 03/2021

John McCarthy/Belinda - Bad Eating Habits

- 05/2021

John Melton/Genevieve - Trypophobia - Fear of Seeing Small Holes - Session 1 of 6

- 12/2021

John Melton/Genevieve - Trypophobia - Fear of Seeing Small Holes - Session 2 of 6

- 12/2021

John Melton/Genevieve - Trypophobia - Fear of Seeing Small Holes - Session 3 of 6

- 12/2021

John Melton/Genevieve - Trypophobia - Fear of Seeing Small Holes - Session 4 of 6

- 02/2022

John Melton/Genevieve - Trypophobia - Fear of Seeing Small Holes - Session 5 of 6

- 12/2021

John Melton/Genevieve - Trypophobia - Fear of Seeing Small Holes - Session 6 of 6

- 12/2021

John Melton/Karen - Fear of Learning to Swim

- 05/2021

John Melton/Logan - Emotions

- 05/2021

John Melton/Todd - Anxiety and Panic Attacks

- 05/2021

jumpSTART 2023!

- 01/2023

Kappasinian Hypnosis

- 02/2021

Lisa Machenberg/Aaron - Starting a Business

- 05/2021

Lisa Machenberg/Anniko - Stress Management

- 05/2021

Lisa Machenberg/Carissa - School Anxiety, Relationship

- 05/2021

Lisa Machenberg/Carol - Attracting the Right Relationship

- 05/2021

Lisa Machenberg/Diane - Driving Anxiety

- 05/2021

Lisa Machenberg/Harrison - Family Trauma

- 05/2021

Lisa Machenberg/Jay - Creativity and Focus

- 05/2021

Lisa Machenberg/Joey - Sports Performance

- 05/2021

Lisa Machenberg/Katie - Attracting the Right Relationship

- 05/2021

Lisa Machenberg/Lauree - Stop Smoking

- 05/2021

Lisa Machenberg/Mary - Weight Loss and Eating Habits

- 05/2021

Lisa Machenberg/Melanie - Depression and Overeating

- 05/2021

Lisa Machenberg/Nicci - Motivation After Divorce

- 05/2021

Lisa Machenberg/Robert - Hyper Vigilance and Anxiety

- 06/2021

Lisa Machenberg/Wendy - Smoking Cessation

- 06/2021

Lisa Machenberg/Yuki - Cheek Biting Habit

- 06/2021

Marc Gravelle/Chuck - Self-Defeating Attitude

- 06/2021

Marc Gravelle/Eva - Improve Focus, Insomnia

- 06/2021

Marc Gravelle/Ian - Learning Focus and Organization

- 06/2021

Marc Gravelle/Karen - Rebellious with Authority

- 06/2021

Marc Gravelle/Karen - Weight Loss and Career Guidance

- 06/2021

Marc Gravelle/Kenny - Self Confidence

- 06/2021

Marc Gravelle/Laura - Stop Smoking and Driving Anxiety

- 06/2021

Marc Gravelle/Lucretia - Weight Loss and Accepting Success

- 06/2021

Marc Gravelle/Magdalena - Stage and Audition Confidence

- 06/2021

Marc Gravelle/Marc - Focus to Become a Faith Healer

- 06/2021

Marc Gravelle/Maureen - Stop Smoking

- 06/2021

Marc Gravelle/Rachel - Relationship Strategies, Fear of Dogs

- 06/2021

Marc Gravelle/Regina - Fear of Flying

- 06/2021

Marc Gravelle/Richard - Procrastination While Writing

- 06/2021

Marc Gravelle/Tatiana - Self Confidence, Achieving Goals

- 06/2021

Master the Arm Raising

- 03/2021

Mental Bank Seminar

- 03/2021

Metaphysical Imagery

- 04/2022

Michele Guzy/Barbara - Animal Communication

- 06/2021

Michele Guzy/Diego - Procrastination

- 06/2021

Michele Guzy/Jessica - Motivation for Writing

- 06/2021

Michele Guzy/John - Self-Confidence and Meeting New People

- 06/2021

Michele Guzy/Suzanne - Weight Loss

- 06/2021

Mindfulness: From the Perspective of Transpersonal Psychology

- 01/2023

Mythic and Archetypal Imagery

- 04/2022

Psychedelics and Transpersonal Psychology: An Interview with Dr. Hartelius

- 01/2023

Synesthesia: The Neuroscience of Metaphor

- 01/2023

Tanya Nord/Katie - Foreign Language Difficulties

- 06/2021

Tanya Nord/Laala - Career Focus and Confidence

- 06/2021

Tanya Nord/Melody - Test Anxiety

- 06/2021

Tanya Nord/Vivian - Motivation in Career

- 06/2021

The First and Second Waves of Transpersonal Psychology

- 01/2023

Thirteen Breaths to Freedom

- 01/2023

When the Calling to Help Becomes the Obstacle

- 02/2022

Why Can't Anyone See My Website?

- 02/2022

Wisdom of the Body-Mind in Hypnotherapy

- 02/2022
---
Certifications
Certified Hypnotherapist


American Hypnosis Association - 818-758-2700
Certification Number: 010653
Certification Valid To: Jul 21, 2024
---
Certifications from the American Hypnosis Association
Advanced Imagery

- 04/2022

Certified Practitioner of Neuro-Linguistic Programming

- 02/2022

Certified Practitioner of Neuro-Linguistic Programming

- 01/2022

Hypnosis and Pain Management

- 08/2021

Hypnosis and PTSD

- 11/2021

Hypnosis and Weight Loss

- 09/2021

Mental and Emotional Release® Therapy

- 01/2022

Past-Life Regression Therapy

- 10/2021

Therapeutic Imagery Facilitator

- 02/2022

Therapeutic Imagery Facilitator

- 02/2022

Therapeutic Imagery Master

- 05/2022
---
Awards
Director's Award


Hypnosis Motivation Institute - 03/21/2022

Honors Graduate - Clinical Hypnotherapy Program


Hypnosis Motivation Institute - 03/01/2022

Academic Achievement Award


Hypnosis Motivation Institute - 02/28/2022

Clinical Achievement Award


Hypnosis Motivation Institute - 02/28/2022
---
Professional Memberships
American Hypnosis Association


Member Since: 2021

Hypnotherapists Union Local 472


Member Since: 2021
---
Languages Spoken
---
Contact Information
Mayra Scimo
Wapato, Washington United States
714-989-6143