Biography for
Melvin S. Marsh

,

MS

,

NREMT

,

CMH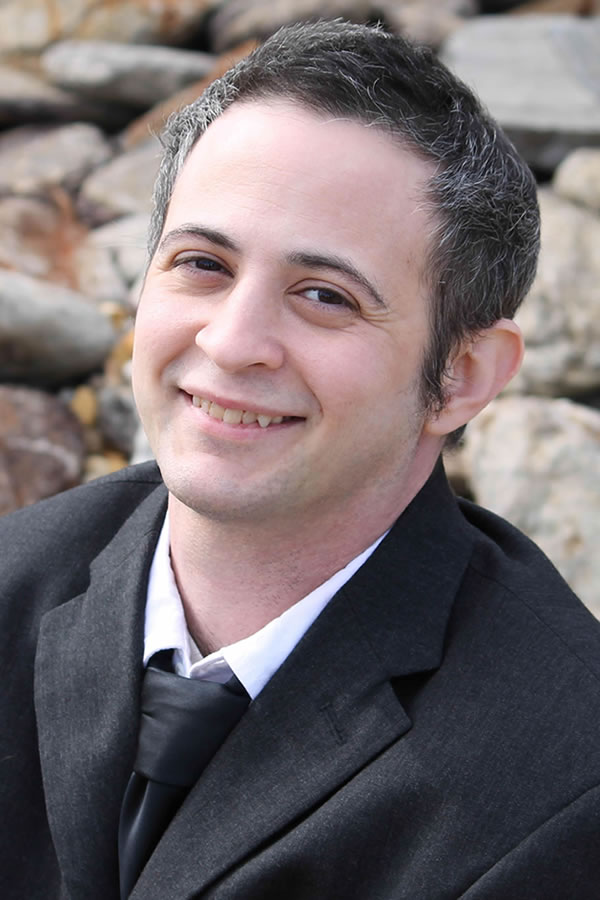 Everyone has something in their life or about themselves that they want to change or something comes up and change is forced upon a person. Sometimes it is difficult and sometimes it is frightening, but the good news is that no matter what, from controlling anxiety to having medical procedures performed, you don't have to go through it alone.
Melvin Marsh is a practicing Certified Clinical Hypnotherapist in Augusta, Georgia with particular specializations in medical hypnosis, phobias, and anxiety. While attending medical school, hypnotherapy was suggested to him to deal with his own anxiety problem caused by a residual medical phobia. As hypnotherapy started to relieve the symptoms, he realized he could use hypnosis to help his future patients.
Eventually, he realized he liked hypnotherapy more than biochemistry and left medical school to pursue studies at HMI College of Hypnotherapy where he graduated with honors and won the Director's Award. He became a certified hypnotherapist under the strict guidelines of the Hypnotherapist's Union, the strictest certifying agency in the country requiring an additional 80 clinical hours over that of the National Guild.
As someone who has worked since 2009 in health care and as one of the only certified hypnotherapists in the United States to have his own medical license, Melvin is often called upon to work with and perform both emergency hypnosis and medical hypnosis in order to benefit the client. Having his own license helps assure that the client or patient is always in capable hands not only psychologically but physically as well.
The rest of Melvin's educational background includes a B.S. in Anthropology and Human Biology from Emory University, a M.S. in Space Studies (focus on aerospace psychology) from the University of North Dakota, a M.S. in Psychology from Georgia Southern University, and has completed many hours of study on Webyeshiva and is a licensed and experienced EMT.
Melvin has been interviewed by top podcasts, including being interviewed by the famous Adam Eason of Hypnosis Weekly and is much in demand as a speaker and teacher.
When Melvin is not seeing clients, he can be found playing with his dogs, watching bad vampire films, and cooking gourmet food. He also is an activist for transgender rights (he is ftm) and volunteers at his synagogue. He also enjoys harassing and embarrassing his partner and daughter. He can also sometimes be seen attempting to complete crazy things on his Bucket List and fighting off the cries of "Eat me" from the mountain of chocolate in his pantry.
---
Hypnotherapy Specialties
Anxiety
Change Habits
Child Birth
Chronic Pain
Fears
Insomnia
Irritable Bowel Syndrome
Pain Management
Panic Attacks
Performance Anxiety
Phobias
Postsurgical
Presurgical
Public Speaking
Reach Goals
Relaxation
Sports
Stress
Trauma
Weight Loss
---
Experience
Melvin had been interested in, and practicing, hypnosis since he was a child, primarily using biofeedback and relaxation techniques. As he grew older, he learned how to perform hypno-anesthesia which is how he went through childbirth and a root canal.
As a licensed EMT who has studied and worked extensively in the medical field, even attending medical school for a while, Melvin is particularly focused on various forms of medical related hypnosis such as cancer, pre and post surgical, hypnobirthing, etc. He also enjoys helping people with their general stress and anxiety.
Melvin is a proud graduate of HMI and looks forward to being your hypnotherapist.
---
Education
Diploma in Hypnotherapy with Honors




Hypnosis Motivation Institute

- Nationally Accredited College of Hypnotherapy - 818-758-2700
Date Started: 10/07/2016 - Date Graduated: 12/20/2016
Total Hours: 300 - Total Weeks: 52 - Total Years: 1

Masters of Science - Experimental Psychology




Georgia Southern University

- 912-478-5152
Date Started: 08/01/2019 - Date Graduated: 05/12/2021
Total Hours: 3131 - Total Weeks: 104 - Total Years: 2

Masters of Science - Space Studies




University of North Dakota

- 701-777-3000
Date Started: 08/01/2004 - Date Graduated: 08/01/2007
Total Hours: 1950 - Total Weeks: 156 - Total Years: 3

Bachelors of Science - Anthropology and Human Biology




Emory University

- 404-727-6123
Date Started: 08/01/1999 - Date Graduated: 08/01/2003
Total Hours: 6262 - Total Weeks: 208 - Total Years: 4
---
Continuing Education
Yearly and ongoing continuing education includes:
Evolution of Psychotherapy
Erickson Congress
Medical Hypnosis
Society for Clinical and Experimental Hypnosis
Diploma, NLP, International NLP, 2016
---
Continuing Education from the American Hypnosis Association
Biofeedback 1

- 01/2020

Biofeedback 2

- 01/2020

Clinical Case History Package 1

- 10/2017

Emergency Hypnosis

- 11/2017

How to Give a Dynamic Hypnosis Speech

- 06/2017

Hypnosis for Clients with Cancer

- 03/2023

Hypnosis in History

- 10/2016

Intimate Conversations with Dr. John Kappas

- 12/2017

Jumpstart 2017 Jamboree!

- 01/2017

Master the Arm Raising

- 05/2018

Rapid and Instant Inductions

- 02/2021
---
Certifications
Certified Master Hypnotist


American Hypnosis Association - 818-758-2700
Certification Number: 011383
Certification Valid To: Dec 20, 2024
---
Certifications from the American Hypnosis Association
Advanced Handwriting Analysis

- 12/2016

Healing the Inner Child

- 12/2023

Hypnosis and ADHD

- 05/2017

Hypnosis and Childbirth

- 08/2017

Hypnosis and Grief Recovery

- 03/2023

Hypnosis and Pain Management

- 01/2018

Hypnosis and PTSD

- 12/2018

Hypnosis and Seniors

- 04/2020

Hypnosis and Sports Performance

- 04/2017

Hypnosis and Weight Loss

- 02/2018

Hypnosis for Anxieties and Fears

- 12/2021

Hypnosis for Immune Disorders

- 11/2019

Hypnosis for Insomnia and Sleep Disorders

- 12/2023

Hypnosis for Test Anxiety and Success

- 12/2021

Hypnosis for the Caregiver

- 04/2019

Past-Life Regression Therapist

- 03/2017

Pre and Post Surgery Hypnosis

- 12/2016

Smoking Cessation

- 07/2017

Trauma Recovery Hypnosis

- 02/2017
---
Awards
Honors Graduate


Hypnosis Motivation Institute - 09/22/2017

Director's Award


Hypnosis Motivation Institute - 12/20/2016

Founder's Club


Hypnosis Motivation Institute - 09/15/2017
---
Professional Memberships
American Hypnosis Association


Member Since: 2016

Hypnotherapists Union Local 472


Member Since: 2017

Society for Clinical and Experimental Hypnosis


Member Since: 2019
---
Website
After Hours Hypnotherapy
https://AfterHoursHypnotherapy.com/
---
Languages Spoken
---
Contact Information
Melvin S. Marsh
After Hours Hypnotherapy
Augusta, Georgia 30904, United States