Biography for
Renee Fossler

,

CHt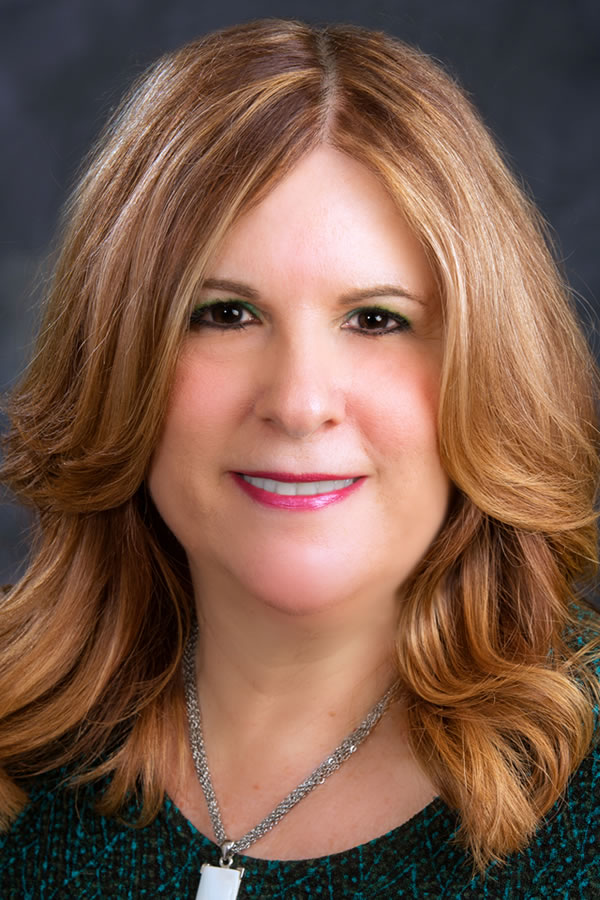 Renee is a Certified Hypnotherapist with a private practice in Tarzana, California. She is an Honors Graduate from the Hypnosis Motivation Institute who earned the "Director's Award" for Exceptional Professional Achievement during Clinical Residency and the prestigious "Clinical Achievement Award" - the highest honor that HMI bestows each year to their top graduates.
For as long as she can remember, Renee has always enjoyed giving back to the community, helping others and making a difference. As a teenager, she devoted her time to volunteering on the Pediatric Ward at St. Johns Hospital in Santa Monica and as an adult, has been involved in numerous charity, fundraising and volunteer roles. During her career as a Sr. Account Director for a worldwide ad agency, Renee was someone who was known for providing an extra layer of compassion and understanding in meeting the ongoing needs of clients in highly stressful situations.
Because life is full of endless possibilities, Renee believes that it's never too late to find your passion and is extremely grateful to have found hers as a Hypnotherapist. Helping people and making a difference is what her life is all about.
---
Hypnotherapy Specialties
Anxiety
Change Habits
Chronic Pain
Concentration
Fears
Forgiveness
Motivation
Nail Biting
Negativism
Pain Management
Past Life Regression
Postsurgical
Presurgical
Reach Goals
Rejection
Self Confidence
Self Esteem
Self Image
Stop Smoking
Stress
---
Experience
Until you make the unconscious conscious, it will direct your life and you will call it fate.
Carl Jung
Whether you're young, old or anywhere in-between, Renee believes that the ability to make life enhancing changes lies deep within each of us. With her extensive skills as a Certified Master of Therapeutic Imagery and NLP Practitioner, Renee speaks the language of the subconscious mind and is dedicated to helping you achieve inner peace and freedom from the challenging issues and barriers that are weighing you down.
Renee continually expands her knowledge of hypnotherapy and the mind/body connection by regularly attending specialty classes, seminars and workshops.
What's it like to have a Session with Renee?
Picture yourself in a warm and caring environment that is open, compassionate and non-judgmental. She's so understanding, very easy to talk to, and is really listening to what you're saying. You feel safe and secure to confidentially discuss and vent out what's on your mind. Renee focuses on you as a unique individual and creates a personalized plan of hypnotherapy that is specialized to your specific needs and desires. You're surprised at how wonderful and relaxing it feels to be hypnotized and are excited about the changes that are taking place. You know that you're on your way to becoming the person you were destined to be.
Don't Give Up – There is Hope!
---
Education
Diploma in Clinical Hypnotherapy with Honors




Hypnosis Motivation Institute

- Nationally Accredited College of Hypnotherapy - 818-758-2700
Date Started: 06/19/2014 - Date Graduated: 06/19/2015
Total Hours: 720 - Total Weeks: 52 - Total Years: 1
---
Continuing Education
Brian Weiss - Past Life Regression Intensive Workshop - Oct 25, 2015
HypnoThoughts Live 2017 - Aug 25-27, 2017
Virtual Hypnosis Convention - Feb 24-25, 2018
HypnoThoughts Live 2018 - Aug 24-26, 2018
---
Continuing Education from the American Hypnosis Association
Cognitive Behavioral Therapy and Hypnosis

- 03/2016

Explode Your Practice with Phone and Skype Sessions

- 06/2018

Fears and Anxieties

- 03/2015

Healing the Child Within

- 02/2016

Healthy Boundaries

- 03/2016

Hoarding: How It Can Harm, How You Can Help

- 07/2016

How to Release Self-Limiting Beliefs

- 05/2016

Hypnosis and the Happiness Habit

- 06/2015

Hypnosis and the Law of Attraction

- 05/2015

Hypnosis and the Power of Forgiveness

- 10/2014

Hypnosis in History

- 06/2014

Hypnosis in the Rehab Environment

- 10/2015

Hypnotherapy for Clients with Alzheimer's Disease

- 10/2014

Hypnotherapy for Clients with Cancer

- 09/2014

Integrating Hypnosis and Energy Healing

- 10/2015

Introduction to Breathwork

- 06/2015

Jumpstart 2015 Jamboree!

- 01/2015

Jumpstart 2017 Jamboree!

- 01/2017

Power Loss: Reclaiming the Human Spirit

- 11/2014

PsychoNeuroPlasticity and Hypnosis

- 10/2015

Release Technique

- 09/2015

Shadows, Sabotage and Subconscious Success

- 05/2016

Skeleton Key to Ericksonian Hypnotherapy

- 10/2015

The Affect Bridge Technique

- 10/2014

The Empty Leash - Hypnosis and the Loss of a Beloved Pet

- 03/2016

The Power of Placebo and Nocebo Effects

- 10/2015

Therapeutic Imagery Training - Imagery for Life Passages

- 12/2014

Therapeutic Imagery Training - Metaphysical Imagery

- 12/2014

Therapeutic Imagery Training - Mythic and Archetypal Imagery

- 11/2014

Using Hypnosis in Dealing with Change

- 07/2016

Women and Aging - Hypnosis, Support and Celebrating

- 10/2015

Working with the Ethnic Client

- 11/2014
---
Certifications
Certified Hypnotherapist


American Hypnosis Association - 818-758-2700
Certification Number: 010135
Certification Valid To: Aug 31, 2024

Certified Hypnotherapist


International Certification Board of Clinical Hypnotherapy - 918-236-6116

---
Certifications from the American Hypnosis Association
Certified Practitioner of Neuro-Linguistic Programming

- 05/2015

Hypnosis and ADD-ADHD

- 05/2016

Hypnosis and Childbirth

- 06/2015

Hypnosis and Pain Management

- 12/2014

Hypnosis and PTSD

- 12/2016

Hypnosis and Smoking Cessation

- 12/2014

Hypnosis and Sports Performance

- 04/2016

Hypnosis and Tinnitus

- 04/2016

Hypnosis and Transgender Clients

- 06/2015

Hypnosis for Immune Disorders

- 02/2018

Past Life Regression

- 09/2014

Pre and Post Surgery Hypnosis

- 02/2015

Reiki Level One

- 04/2015

Therapeutic Imagery Facilitator

- 10/2014

Therapeutic Imagery Master

- 01/2015

Therapeutic Imagery Training - Advanced Imagery

- 11/2014

Trauma Recovery Hypnosis

- 03/2015
---
Awards
Honors Graduate - Clinical Hypnotherapy Program


Hypnosis Motivation Institute - 06/11/2015

Director's Award


Hypnosis Motivation Institute - 06/11/2015
---
Professional Memberships
American Hypnosis Association


Member Since: 2014

International Certification Board of Clinical Hypnotherapy


Member Since: 2018

Woodland Hills - Tarzana Chamber of Commerce


Member Since: 2015
---
Website
Focus Your Life Hypnosis
http://www.FocusYourLifeHypnosis.com/
---
Languages Spoken
---
Contact Information
Renee Fossler
Focus Your Life Hypnosis
West Hills, California 91304, United States
818-436-9880