Biography for
Robin Ann Stoltman

,

CMH

,

CAHA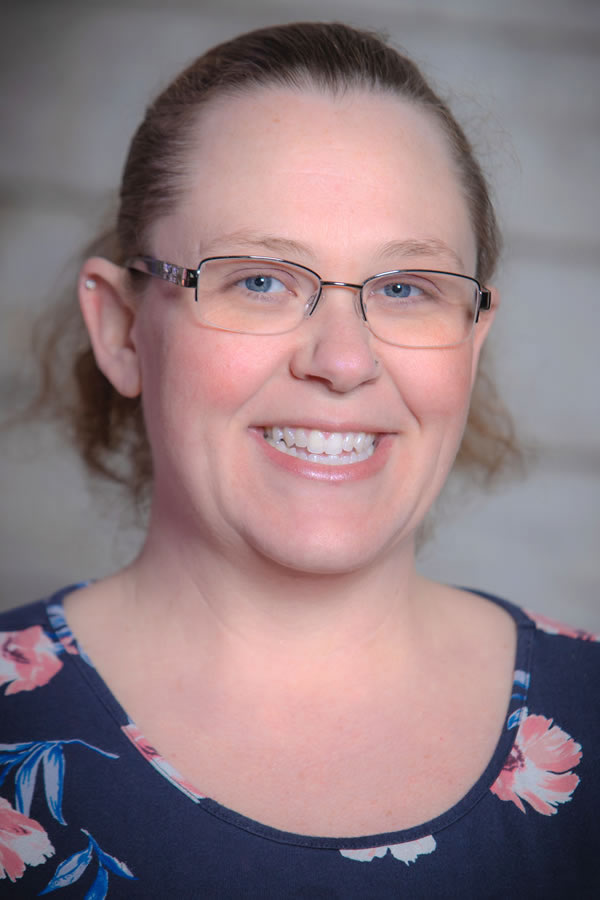 I am Robin Stoltman, the founder and CEO of Healing For The Soul+ LLC. I am a Intuitive Parenting Expert, healer, an author, a Holy Fire® Karuna Reiki® Master, a speaker and a podcast host of Healing for the Soul. I am Building Stronger Leaders and Families using DISC, Coaching, Reiki, Meditation, Hypnosis, and Sound Healing.
I created my company after surviving multiple childhood traumas, a severe brain injury, and having Alexandria, MN Child Protective Services steal my first living son at just four days old without any court orders or proof in 2015. When that happened with my son, I immediately went to work on finding help for myself as traditional ways did not work or offer the help I deserved.
I found Hypnosis Motivation Institute which changed my life in so many ways it truly has been a priceless experience. From this experience with hypnosis I have grown continuously in becoming the best version of myself. Since having hypnotherapy myself, my husband and I have an amazing life full of 5 more children since that 2015 time in South Dakota.
I do have a holistic view of the mind, body, and soul. I love empowering people to become the best version of themselves using various tools I am trained in. When we work together as a team you can achieve much more than you typically would working by yourself. I help people in releasing negative emotions, anxiety, and self-limiting beliefs related to all of life's challenges.
I have been featured nationally in media over a dozen times to only name a few of them this includes: Giddy Magazine, Authority Magazine, Thrive Global, along with many podcasts. I am a statewide 2-1-1 resource for mental health in South Dakota. I have spoken about healing from within at 1 MILLION CUPS (1MC) in Minnesota and South Dakota.
---
Hypnotherapy Specialties
Anxiety
Biofeedback
Change Habits
Child Birth
Communication
Cravings
Fertility
General Practice
Headaches
Improve Sales
Motivation
Pain Management
Reach Goals
Self Confidence
Self Image
Self Mastery
Trauma
---
Experience
In my years of practice many people I have treated have gotten better sleep, improved relationship with themselves and others, conceived a child, increased self confidence and much more. I strongly believe in having at least one person who believe in you to support you in life to get you where you want to go. In fact one book I recommend to everyone is "Think and Grow Rich" by: Napoleon Hill, to start. That book opens the door to understanding your true potential lies within you already and I know I can help you get there.
I know trauma can be hard to overcome. I have overcame it. After you are aware you want to change it is best seek someone to help guide you. I know you can do anything you set your mind to as research shows how powerful hypnosis is when affecting the mind and body to change.
I have many 5 star reviews from people who have worked with me. Below is only one of many testimonies:
Robin helped me to clear subconscious negativity related to having a child before I was able to conceive and she replaced it with truly beautiful positive images and feelings that were not affected by my parents' or somebody else's opinion. Robin is knowledgeable about the things that nobody told me regarding getting pregnant and pregnancy itself as a first time mother and it was a gift that she has been with me by motivating, understanding and navigating through this journey! I recommend Robin to anybody who wants to experience this miracle and beauty of bringing a life into this world and on-going.
Satomi G., February 2021
---
Education
Diploma in Hypnotherapy




Hypnosis Motivation Institute

- Nationally Accredited College of Hypnotherapy - 818-758-2700
Date Started: 09/28/2018 - Date Graduated: 04/20/2019
Total Hours: 300 - Total Weeks: 52 - Total Years: 1
---
Continuing Education from the American Hypnosis Association
Advanced Emotional Freedom Technique

- 02/2019

Body Syndromes

- 05/2019

Cognitive Behavioral Therapy and Hypnosis

- 09/2019

Ericksonian Hypnosis and Therapeutic Metaphors

- 04/2020

Healing Developmental Trauma and Adaptation with Hypnosis

- 09/2019

Healthy Boundaries

- 09/2019

Helping Hypnotherapy Clients with Driving Anxiety

- 05/2019

How to Give a Dynamic Hypnosis Speech

- 02/2020

How to Release Self-Limiting Beliefs

- 06/2019

Hypnosis and Anxiety

- 10/2019

Hypnosis and the Law of Attraction

- 11/2021

Hypnosis for Managing Chronic Health Conditions

- 06/2019

Hypnosis for Past Life Regression Therapy

- 03/2021

Important Dynamics in Creating Successful Relationships

- 01/2020

Introduction to Applied Suicide Intervention Skills Training (ASIST)

- 01/2020

Love, Sex and Intimacy

- 03/2020

Mental Bank Magic

- 09/2022

Rapid and Instant Inductions

- 11/2019

Release Technique

- 10/2020

Sexual Dysfunction

- 06/2022

Stage Hypnosis

- 10/2018

Teens - Managing Stress in this Fast-Paced Competitive World

- 01/2020

The Art of Positive Thinking

- 06/2019

The Decision Factor

- 03/2020

The Empty Leash - Hypnosis and the Loss of a Beloved Pet

- 09/2019

The Power of Releasing Guilt and Shame

- 10/2020

Thirteen Breaths to Freedom

- 09/2019

Uplifting Depression - How Hypnotherapy Can Help

- 01/2020

Wisdom of the Body-Mind in Hypnotherapy

- 03/2021

Working with Children and Children on the Autism Spectrum

- 07/2019
---
Certifications
Certified Master Hypnotist


American Hypnosis Association - 818-758-2700
Certification Number: 011459
Certification Valid To: Dec 28, 2025

Certified Holy Fire Reiki Karuna Master


International Center for Reiki Training - 800-332-8112

---
Certifications from the American Hypnosis Association
Advanced Handwriting Analysis

- 05/2019

Advanced Imagery

- 08/2019

Certified Practitioner of Ericksonian Hypnosis

- 06/2022

Certified Practitioner of Neuro-Linguistic Programming

- 08/2020

Handwriting Analysis

- 03/2019

Hypnosis and Childbirth

- 09/2020

Hypnosis and Pain Management

- 07/2019

Hypnosis and PTSD

- 06/2019

Hypnosis and Weight Loss

- 07/2020

Hypnosis and Weight Loss

- 05/2019

Hypnosis for Anxieties and Fears

- 06/2020

Hypnosis for Insomnia and Sleep Disorders

- 10/2022

Mental and Emotional Release® Therapy

- 07/2020

Past-Life Regression Therapy

- 04/2021

Therapeutic Imagery Facilitator

- 08/2019

Therapeutic Imagery Master

- 12/2019
---
Other Certifications
HeartMath Certified Interventions Practitioner - HeartMath Institute - 07/2021
Maxwell Leadership Certified Team Member - Maxwell Leadership - 08/2022
Maxwell Certified Behavioral Analysis Trainer - PeopleKeys, Inc. - 12/2022
Maxwell Certified Behavioral Analysis Consultant - PeopleKeys, Inc. - 12/2022
---
Awards
Director's Award


Hypnosis Motivation Institute - 10/16/2023

Director's Award


Hypnosis Motivation Institute - 04/20/2019
---
Professional Memberships
American Hypnosis Association


Member Since: 2018

Better Business Bureau


Member Since: 2022

International Center for Reiki Training


Member Since: 2022
---
Website
Healing For The Soul+
https://www.HealingForTheSoulPlus.com/
---
Languages Spoken
---
Contact Information
Robin Ann Stoltman
Healing For The Soul+ LLC
Watertown, South Dakota 57201, United States
320-460-0272