Biography for
Shelly Ehler

,

CHt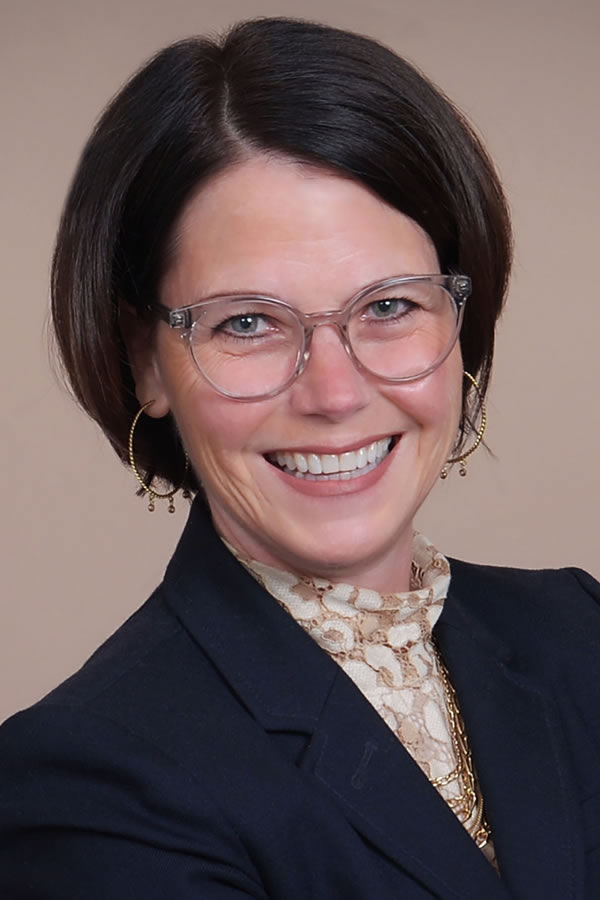 Shelly Ehler is a Certified Life Coach and Certified Hypnotherapist. Her mission is to enlighten, empower, and inspire her clients to live their best lives! She truly believes that your heart is always talking to you, guiding you, and that all answers can be found within. It is her passion and purpose to guide others to this truth.
She received her Life Coaching Certification from the Integrated Wellness Academy and her Diploma in Clinical Hypnotherapy from the Hypnosis Motivation Institute, the first accredited college of hypnotherapy in the country.
Shelly has an interesting background as an entrepreneur and has learned invaluable lessons about failure and success, forgiveness, surrender, and gratitude. She truly believes that what she's learned, she is meant to teach and it is her joy to be able to do so! Her purpose is to serve, so please let her know if she can help serve you! No one will ever be turned away due to the inability to pay.
Shelly is married to her high school sweetheart, is the mother of two sons, and lives in Ventura County, California.
---
Hypnotherapy Specialties
Addictions
Anger
Anxiety
Creativity
Fears
Forgiveness
Hopelessness
Insecurity
Motivation
Panic Attacks
Perfectionism
Phobias
Procrastination
Public Speaking
Reach Goals
Self Confidence
Self Esteem
Stop Smoking
Stress
Weight Loss
---
Experience
Shelly has been an entrepreneur for over 20 years. One of her ventures even brought her on the hit reality show Shark Tank. She has learned invaluable lessons regarding success and failure and truly believes that there are no mistakes in life. She teaches that a mistake is just a lesson that life would have you learn and isn't a bad thing. In fact, it can often be a blessing when you embrace what it is, give thanks, learn the lesson, and move forward.
Shelly incorporates all that she has learned from her decades of experience in her coaching and hypnotherapy. She is truly passionate about what she does and loves to teach about the power of gratitude, forgiveness, and self-love.
---
Education
Certified Life Coach




Integrated Wellness Academy


Date Started: 01/02/2017 - Date Graduated: 09/22/2017


Diploma in Clinical Hypnotherapy with Honors




Hypnosis Motivation Institute

- Nationally Accredited College of Hypnotherapy - 818-758-2700
Date Started: 11/19/2019 - Date Graduated: 11/23/2020
Total Hours: 720 - Total Weeks: 52 - Total Years: 1
---
Continuing Education from the American Hypnosis Association
Body Syndromes

- 01/2020

Build and Enhance your Hypnotherapy Practice with Group Hypnosis

- 04/2020

Cheryl O'Neil/April - Confidence for Auditions

- 08/2020

Cheryl O'Neil/Justine - Stop Smoking

- 04/2020

Cheryl O'Neil/Linda - Weight Loss, Mend Broken Heart

- 01/2020

Cheryl O'Neil/Patrick - Motivation for Writing Novel

- 11/2020

Elaine Perliss/Beverly - Claustrophobia

- 03/2020

Elaine Perliss/Carla - Fear of Flying

- 10/2020

Elaine Perliss/Jane - Improve Willpower

- 01/2020

Elaine Perliss/Julia - Gaining Control

- 11/2020

Elaine Perliss/Mary - Stop Smoking

- 05/2020

Elaine Perliss/Nataly - Obsessive Compulsive Disorder (OCD)

- 03/2020

Elaine Perliss/Shane - Test Taking Anxiety

- 01/2020

Emotional Resiliency and the Actor

- 11/2020

How Forgiveness Impacts Brain Functioning

- 04/2020

Hypnosis in History

- 10/2019

Hypnotic Scripts

- 08/2020

Intuitive and Energy Healing

- 05/2020

John McCarthy/Belinda - Bad Eating Habits

- 04/2020

John Melton/Genevieve - Trypophobia - Fear of Seeing Small Holes - Session 1 of 6

- 11/2020

John Melton/Genevieve - Trypophobia - Fear of Seeing Small Holes - Session 2 of 6

- 11/2020

John Melton/Genevieve - Trypophobia - Fear of Seeing Small Holes - Session 3 of 6

- 11/2020

John Melton/Genevieve - Trypophobia - Fear of Seeing Small Holes - Session 4 of 6

- 11/2020

John Melton/Genevieve - Trypophobia - Fear of Seeing Small Holes - Session 5 of 6

- 11/2020

John Melton/Genevieve - Trypophobia - Fear of Seeing Small Holes - Session 6 of 6

- 11/2020

John Melton/Karen - Fear of Learning to Swim

- 08/2020

John Melton/Mallory - Anxiety and Lying - 1 of 6

- 05/2020

John Melton/Todd - Anxiety and Panic Attacks

- 03/2020

Kappasinian Hypnosis

- 12/2019

Lisa Machenberg/Anniko - Stress Management

- 11/2020

Lisa Machenberg/Carissa - School Anxiety, Relationship

- 04/2020

Lisa Machenberg/Diane - Driving Anxiety

- 08/2020

Lisa Machenberg/Harrison - Family Trauma

- 10/2020

Lisa Machenberg/Jay - Creativity and Focus

- 11/2020

Lisa Machenberg/Lauree - Stop Smoking

- 09/2020

Lisa Machenberg/Mary - Weight Loss and Eating Habits

- 08/2020

Lisa Machenberg/Melanie - Depression and Overeating

- 04/2020

Lisa Machenberg/Robert - Hyper Vigilance and Anxiety

- 10/2020

Lisa Machenberg/Wendy - Smoking Cessation

- 09/2020

Lisa Machenberg/Yuki - Cheek Biting Habit

- 04/2020

Making Fast and Permanent Change

- 11/2020

Making the Unconscious Conscious

- 04/2020

Marc Gravelle/Eva - Improve Focus, Insomnia

- 08/2020

Marc Gravelle/Ian - Learning Focus and Organization

- 01/2020

Marc Gravelle/Karen - Rebellious with Authority

- 10/2020

Marc Gravelle/Kenny - Self Confidence

- 09/2020

Marc Gravelle/Laura - Stop Smoking and Driving Anxiety

- 09/2020

Marc Gravelle/Lucretia - Weight Loss and Accepting Success

- 10/2020

Marc Gravelle/Maureen - Stop Smoking

- 11/2020

Marc Gravelle/Richard - Procrastination While Writing

- 08/2020

Marc Gravelle/Tatiana - Self Confidence, Achieving Goals

- 11/2020

Master the Arm Raising

- 02/2020

Metaphysical Imagery

- 09/2022

Michele Guzy/Barbara - Animal Communication

- 11/2020

Michele Guzy/Diego - Procrastination

- 04/2020

Michele Guzy/Jessica - Motivation for Writing

- 10/2020

Michele Guzy/Suzanne - Weight Loss

- 10/2020

Mythic and Archetypal Imagery

- 08/2022

NLP: Principles and Strategies of Success

- 04/2020

Release Technique

- 11/2020

Research Articles Course

- 11/2020

Spoon Bending - Come to the PK Party!

- 05/2020

Super Power Style: Dressing with Intention

- 11/2020

Tanya Nord/Melody - Test Anxiety

- 10/2020

Teens - Managing Stress in this Fast-Paced Competitive World

- 01/2020

The Empty Leash - Hypnosis and the Loss of a Beloved Pet

- 12/2019

The Gifts of Trauma

- 04/2020

Uplifting Depression - How Hypnotherapy Can Help

- 12/2019

Working with Children and Children on the Autism Spectrum

- 05/2020
---
Certifications
Certified Hypnotherapist


American Hypnosis Association - 818-758-2700
Certification Number: 010409
Certification Valid To: Jun 24, 2032
---
Certifications from the American Hypnosis Association
Hypnosis and ADHD

- 02/2023

Hypnosis and Smoking Cessation

- 09/2020

Hypnosis and Weight Loss

- 07/2020

Hypnosis for Anxieties and Fears

- 03/2020

Past-Life Regression Therapist

- 07/2022

Therapeutic Imagery Facilitator

- 08/2022
---
Awards
Honors Graduate - Clinical Hypnotherapy Program


Hypnosis Motivation Institute - 11/24/2020
---
Professional Memberships
American Hypnosis Association


Member Since: 2020

Hypnotherapists Union Local 472


Member Since: 2020
---
Languages Spoken
---
Contact Information
Shelly Ehler
Your Heart Guide Hypnotherapy
Oxnard, California 93036, United States
805-218-5520