Biography for
Stephanie McCray

,

CCHt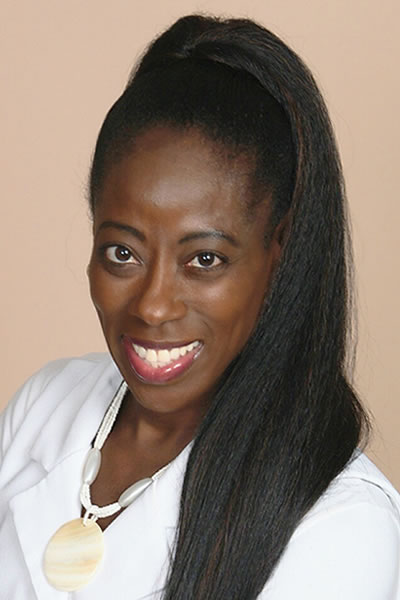 Stephanie specializes in helping people lose weight and enhance their sports performance. Stephanie has been a Certified Personal Trainer for about 20 years, Certified Group Fitness Instructor for 12 years and a Motivational Coach for about 14 years.
One of Stephanie's sisters recommended that she look into becoming a hypnotherapist after having a serious conversation with her. Little did Stephanie know that once she became a student at the Hypnosis Motivation Institute (HMI), that it would open her eyes and provide more insight and understanding to not only the lives of others but also her own. Studying hypnotherapy has also allowed her to move past a few issues of which she was going through in her own life.
Stephanie is passionate and determined to help others achieve their goals and breakthrough the barriers that have kept them from moving forward.
---
Hypnotherapy Specialties
Sports
Weight Loss
---
Experience
Everyday millions of people are overwhelmed with health and fitness advise from commercial ads, friends and social media. The minute they start their health and fitness journey, they are now fighting the temptation to veer off track from all the media sources and friends pushing unhealthy eating and the weight of their personal issues past and/or present. With all of this taking place in their life, they are overwhelmed, confused and ready to throw in the towel and quit.
Hypnotherapy for weight loss is an approach of which Stephanie begin to use to assist many people overcome the constant fight that is in their mind.
It doesn't matter if you're trying to lose weight, quit smoking, improve self-confidence, move past fear of success, fear of failure or fear of public speaking, everything starts with the renewing of your mind.
---
Education
Diploma in Clinical Hypnotherapy with Honors




Hypnosis Motivation Institute

- Nationally Accredited College of Hypnotherapy - 818-758-2700
Date Started: 08/18/2020 - Date Graduated: 08/26/2021
Total Hours: 720 - Total Weeks: 52 - Total Years: 1

Associate of Occupational Studies in Mind-Body Psychology with Honors




Hypnosis Motivation Institute

- Nationally Accredited College of Hypnotherapy - 818-758-2700
Date Started: 09/13/2021 - Date Graduated: 10/05/2022
Total Hours: 720 - Total Weeks: 52 - Total Years: 1
---
Continuing Education from the American Hypnosis Association
Advanced Advertising and Promotion

- 01/2021

Advanced Emotional Freedom Technique

- 11/2018

Aging Well: Staying Sharp with Hypnotherapy

- 08/2020

Body Syndromes

- 09/2020

Build and Enhance your Hypnotherapy Practice with Group Hypnosis

- 02/2020

Business Basics: Tools to Get, Retain and Help More Clients

- 01/2020

Cheryl O'Neil/Anthony - Grief

- 12/2020

Cheryl O'Neil/April - Confidence for Auditions

- 12/2020

Cheryl O'Neil/Justine - Stop Smoking

- 12/2020

Cheryl O'Neil/Linda - Weight Loss, Mend Broken Heart

- 12/2020

Cheryl O'Neil/Patrick - Motivation for Writing Novel

- 12/2020

Clinical Case History Package 1

- 11/2020

Creating a Professional Zoom Room

- 04/2021

Creating Easy and Effortless Hypnosis Workshops

- 01/2020

Elaine Perliss/Beverly - Claustrophobia

- 12/2020

Elaine Perliss/Carla - Fear of Flying

- 12/2020

Elaine Perliss/Jane - Improve Willpower

- 12/2020

Elaine Perliss/Joe - Curious About Hypnosis

- 12/2020

Elaine Perliss/Julia - Gaining Control

- 12/2020

Elaine Perliss/Mary - Stop Smoking

- 12/2020

Elaine Perliss/Nataly - Obsessive Compulsive Disorder (OCD)

- 12/2020

Elaine Perliss/Shane - Test Taking Anxiety

- 12/2020

Emergency Hypnosis

- 02/2023

Emotional Resiliency and the Actor

- 11/2020

Ericksonian Hypnosis and Therapeutic Metaphors

- 08/2020

Ericksonian Hypnosis and Trance Phenomena

- 08/2020

Explode Your Practice with Phone and Skype Sessions

- 11/2017

Extreme Self Care: Feed Your True Needs, Say Goodbye to Cravings

- 02/2023

Getting Comfortable with Silence

- 08/2020

Helping Hypnotherapy Clients with Driving Anxiety

- 02/2020

How Forgiveness Impacts Brain Functioning

- 05/2021

How to Give a Dynamic Hypnosis Speech

- 01/2022

Hypnosis and Anxiety

- 02/2021

Hypnosis for Managing Chronic Health Conditions

- 11/2019

Hypnosis for Past Life Regression Therapy

- 03/2021

Hypnosis in History

- 08/2020

Hypnotic Remedies for Three Productivity Poisons

- 05/2021

Important Dynamics in Creating Successful Relationships

- 08/2021

Integrative Depth Psychology and Psychotherapy: Clinical Application

- 09/2021

Intimate Conversations with Dr. John Kappas

- 11/2020

Introduction to Professional Podcasting

- 03/2021

Intuitive and Energy Healing

- 09/2020

Is it Intuition, or is it NLP?

- 05/2021

John McCarthy/Belinda - Bad Eating Habits

- 12/2020

John Melton/Karen - Fear of Learning to Swim

- 12/2020

John Melton/Logan - Emotions

- 12/2020

John Melton/Todd - Anxiety and Panic Attacks

- 12/2020

Jumpstart 2020 Jamboree!

- 01/2020

Kappasinian Hypnosis

- 08/2020

Lisa Machenberg/Aaron - Starting a Business

- 12/2020

Lisa Machenberg/Anniko - Stress Management

- 01/2021

Lisa Machenberg/Carol - Attracting the Right Relationship

- 02/2021

Lisa Machenberg/Joey - Sports Performance

- 12/2020

Lisa Machenberg/Mary - Weight Loss and Eating Habits

- 12/2020

Lisa Machenberg/Melanie - Depression and Overeating

- 12/2020

Love, Sex and Intimacy

- 06/2022

Making Fast and Permanent Change

- 11/2020

Making the Unconscious Conscious

- 08/2020

Marc Gravelle - HMI Book Club

- 02/2021

Marc Gravelle/Ian - Learning Focus and Organization

- 12/2020

Marc Gravelle/Tatiana - Self Confidence, Achieving Goals

- 11/2020

Master the Arm Raising

- 09/2020

NLP: Principles and Strategies of Success

- 01/2021

Psychosynthesis: Creative Imagination and the Expansion of Consciousness

- 02/2023

Research Articles Course

- 04/2021

Sacred Breath and the Human Potential

- 02/2020

Spoon Bending - Come to the PK Party!

- 02/2020

Stage Hypnosis

- 01/2020

Stress Relief Techniques

- 05/2021

Subtleties of Hypnotherapy

- 07/2021

Super Power Style: Dressing with Intention

- 11/2020

Superbrain Yoga and Pranic Healing

- 01/2020

Taking Positive Psychology to Corporations

- 09/2020

Tanya Nord/Laala - Career Focus and Confidence

- 11/2020

Tanya Nord/Vivian - Motivation in Career

- 11/2020

Tapping the Subconscious through Conversational Hypnosis

- 05/2021

The Basic Understanding and Principles of NLP

- 11/2018

The Client Drought, A Shift in Perspective Can Shift Your Experience

- 05/2021

The Decision Factor

- 08/2020

The Enneagram as the Gateway to Hypnotic Trance

- 05/2021

The Incredible Power of the Mind/Body Connection

- 08/2021

The Power of Releasing Guilt and Shame

- 07/2021

Thirteen Breaths to Freedom

- 05/2022

Transcendent Aspects of the Human Experience

- 06/2021

Transformation: Tools for Changing Behavior

- 02/2021

Understanding the Big Book of Alcoholics Anonymous

- 11/2020

Why Your Hypnotherapy Website is so Important!

- 02/2023

Wisdom of the Body-Mind in Hypnotherapy

- 03/2021
---
Certifications
Certified Clinical Hypnotherapist


American Hypnosis Association - 818-758-2700
Certification Number: 010487
Certification Valid To: Oct 26, 2024
---
Certifications from the American Hypnosis Association
Advanced Handwriting Analysis

- 10/2022

Certified Practitioner of Neuro-Linguistic Programming

- 08/2022

Certified Practitioner Reiki Level One

- 02/2023

Certified Practitioner Reiki Level Two

- 04/2023

Healing the Inner Child

- 06/2020

Hypnosis and ADHD

- 10/2020

Hypnosis and Smoking Cessation

- 09/2020

Hypnosis and Sports Performance

- 05/2016

Hypnosis and Transgender Clients

- 01/2021

Hypnosis and Weight Loss

- 12/2015

Hypnosis for Anxieties and Fears

- 11/2019

Mental and Emotional Release® Therapy

- 07/2022

Past-Life Regression Therapy

- 04/2021

Pre and Post Surgery Hypnosis

- 04/2021

Trauma Recovery Hypnosis

- 01/2023
---
Awards
Honors Graduate - AOS Degree Program


Hypnosis Motivation Institute - 10/05/2022

Honors Graduate - Clinical Hypnotherapy Program


Hypnosis Motivation Institute - 08/26/2021
---
Professional Memberships
American Hypnosis Association


Member Since: 2017

Hypnotherapists Union Local 472


Member Since: 2020
---
Website
One Accord Hypnotherapy
https://OneAccordHypnotherapy.com/
---
Languages Spoken
---
Contact Information
Stephanie McCray
One Accord Hypnotherapy
Charlotte, North Carolina 28210, United States
704-756-8036