Biography for
Sunil Prakash

,

CHt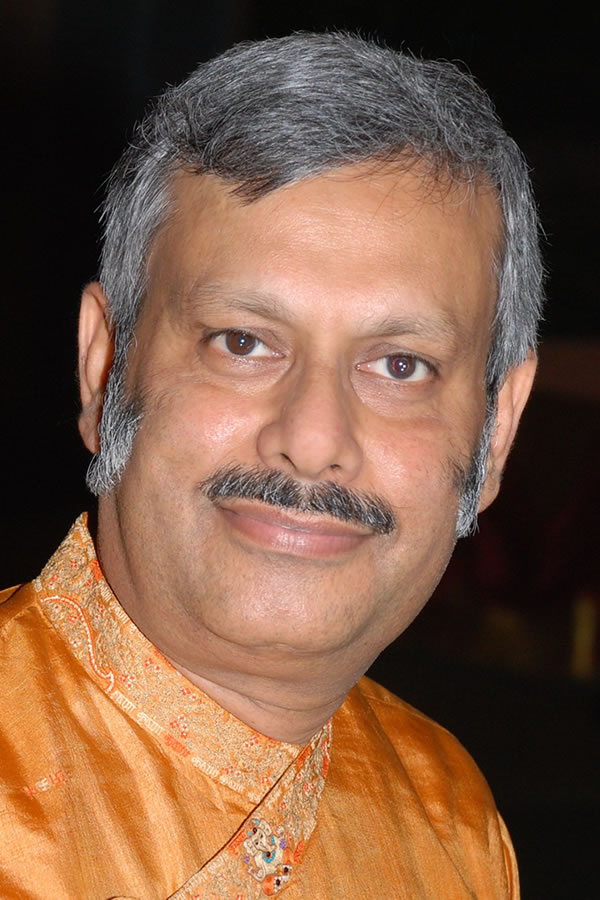 Dr. Sunil Prakash started his career in 1974 with a large business organization heading the MIS department and moved subsequently into promoting Indian Handicrafts overseas and since 1990 he has been successfully running his export company.
In 2008 he had a chance meeting with a Clinical Hypnotherapist who introduced him to the effectiveness of Hypnotherapy as a healing modality. At that time in India, Hypnotherapy was not a popular healing modality. There were lots of myths and misconceptions linked with Hypnosis.
Dr. Sunil Prakash got his universal calling to propagate and spread this knowledge. He completed his Hypnotherapist course as well as Trainer's program in less than a year and started practising and teaching Clinical Hypnotherapy from 2009 onward and has recently written a book "The Soul Game", which is based on the actual experiences of his clients during their trance sessions.
Dr. Sunil Prakash is the CEO of California Hypnosis Institute Gurgaon. He is a Certified Hypnotherapist and Certified Trainer of Clinical Hypnotherapy from the National Guild of Hypnotists (NGH) Inc. USA, International Medical & Dental Hypnotherapy Association (IMDHA), International Association of Counselors & Therapists (IACT) USA, California Hypnosis Institute (CHI) USA, Hypnosis Motivation Institute (HMI) USA, and registered practitioner of Hypnotherapy with General Hypnotherapy Register (GHR-UK), Executive Training Provider from International Practitioner of Holistic Medicines (IPHM) UK and IBAM, Kolkata.
He is a trainer, consultant and therapist to various corporates, institutions and individuals for career planning, sports performance, memory enhancement, self-empowerment, psychosomatic issues such as stress, anger, anxiety, fears, phobias, substance abuse, relationship and marital issues etc.
In his zest to pay back to society and to make a positive difference in people's lives, Dr. Sunil Prakash has been an active member of various welfare organizations such as Lions Club International and Rotary International, working on various social issues such as leprosy, the consumer movement, menstrual hygiene, child and women development and empowering them through skill development, computer and vocational training, and more.
He is a successful author of 3 books on hypnosis and continues to pen down more.
---
Hypnotherapy Specialties
Abandonment
Addictions
Anxiety
Death or Loss
Exam Anxiety
Fears
Fertility
Forgiveness
Guilt
Memory
Pain Management
Past Life Regression
Phobias
Self Confidence
Self Hypnosis
Sexual Problems
Stage Fright
Stop Smoking
Stress
Substance Abuse
---
Experience
I learned Hypnotherapy in the year 2008 and started teaching in 2009. During this journey I had multifarious cases and found that 85% have shown improvements. I observed that we humans are living with a very wide variety of problems that need to be healed.
Master of Business Administration - FMS, Delhi
Certified Master Hypnotist - AHA, USA
Professional Hypnotherapy Certification Program - HMI, USA
Certified Trainer for all Levels of Hypnotherapy - IMDHA, USA
Certified Trainer for all Levels of Hypnotherapy - IACT, USA
Executive Training Provider for all Levels of Hypnotherapy - IPHM, UK
Registered Practitioner of Hypnotherapy - General Hypnotherapy Register GHR, UK
Certified Trainer for all Levels of Hypnotherapy - CHI, USA
Certified Trainer for Theta Healing - THINK, USA
Bio Field Energy (Aura/Chakra) Imaging and Interpretation
Past Life Regression Therapist
Transpersonal Regression - Tasso Institute, Netherlands
Foreign Energy Dynamics
Fertility Therapist - HypnoBirthing Institute, USA
HypnoBirthing - HypnoBirthing Institute, USA
Areas of Activity
Trainer and consultant to corporates, institutes, schools and Individuals for: career planning, memory enhancement, self-empowerment for stress, anger, anxiety, fear, phobia, relationship, pains, substance abuse, habits, low self-esteem, pre and post marriage syndromes, marriage alliance analysis and more.
Fertility Therapist
Bio Field Energy (Aura/Chakra) Imaging, Interpretation and Consultancy
---
Education
Diploma in Hypnotherapy with Honors




Hypnosis Motivation Institute

- Nationally Accredited College of Hypnotherapy - 818-758-2700
Date Started: 03/12/2019 - Date Graduated: 05/04/2019
Total Hours: 300 - Total Weeks: 52 - Total Years: 1
---
Continuing Education
Teachers Training - California Hypnosis Institute (CHI)
---
Continuing Education from the American Hypnosis Association
Dr. Kappas Atlanta Series

- 09/2021

Emotional and Physical Sexuality 1

- 03/2023

Hacking Happiness Hormones

- 03/2023

Hypnosis and the Law of Attraction

- 02/2023

Love, Sex and Intimacy

- 03/2019

Parts Therapy - A Powerful 4 Step Process to Changing Lives

- 02/2023

Stage Hypnosis

- 09/2019

Subtleties of Hypnotherapy

- 01/2021

Truly Mindful Coloring

- 02/2023
---
Certifications
Certified Hypnotherapist


American Hypnosis Association - 818-758-2700
Certification Number: 011247
Certification Valid To: Oct 01, 2025

Certified Instructor


National Guild of Hypnotists


Certified Hypnotherapist


National Guild of Hypnotists


Registered Hypnotherapist


International Association of Clinical Hypnotherapy International Division
Certification Number: 1810003


HypnoBirthing Fertility Consultant


HypnoBirthing Institute
Certification Number: 0415-10


Theta Healing Instructor


Theta Healing Institute of Knowledge-USA ( THINK)


Theta Healing Manifesting and Abundance Instructors Training


Theta Healing Institute of Knowledge-USA (THINK)

---
Certifications from the American Hypnosis Association
Advanced Handwriting Analysis

- 01/2021

Healing the Inner Child

- 10/2022

Hypnosis and Transgender Clients

- 11/2021

Hypnosis for Immune Disorders

- 09/2019

Past-Life Regression Therapy

- 02/2023

Pre and Post Surgery Hypnosis

- 09/2019
---
Awards
Honors Graduate


Hypnosis Motivation Institute - 05/04/2019
---
Professional Memberships
American Hypnosis Association


Member Since: 2009

California Hypnosis Institute


Member Since: 2009

International Association of Clinical Hypnotherapy


Member Since: 2009

National Guild of Hypnotists


Member Since: 2010

International Medical & Dental Hypnosis Association


Member Since: 2015

International Association of Counsellors & Therapists


Member Since: 2018

General Hypnotherapy Standards Council


Member Since: 2023

International Practitioner of Holistic Medicines


Member Since: 2023
---
Website
California Hypnosis Institute Gurgaon
https://www.CHI-GGN.com/
---
Languages Spoken
---
Contact Information
Sunil Prakash
California Hypnosis Institute Gurgaon
Gurgaon, Haryana 122018, India
9811158845