Biography for
Tracy J. Sutton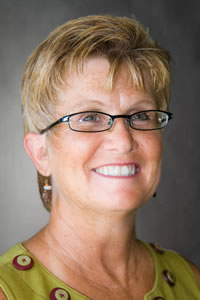 Tracy started her sales career at the tender age of 4 when she opened a booth selling rocks and drinks from a garden hose to passing motorists. Location, location, location they say and a cul de sac proved a bad one. So by the age of 9 she started a mobile shoe shine company and nearly recovered the cost of the polishes. In her youth she sold everything from Girl Scout Cookies to golf balls. Passionate about finding the right product for the right market she plugged away in the sales and public speaking venues, until she hit the age of 48.
At this juncture she decided that hypnosis was the area of sales she wanted to embrace. How could anything be better than selling people a better mental state and way of viewing the world? When she hit the module on The Mental Bank Program she rocketed through her classes and opened her practice in 2010. In 2011 she decided to lean towards the Past Life Regression and Mental Bank Training as a way of working through most issues that were presented by clients.
In the winter of 2012 a psychic medium came and asked for a Past Life Regression and it was during that session that the direction of her practice took a serious turn... for the better. This Medium without warning began to channel energies from Angels and guides to super-consciousnesses and the Pleiadian Sisters far removed from the Earth's surface. Since that time these energies have instructed her on how to clean Chakras, purify auric fields and so forth. Several other clients have also gone from a simple Past Life session or a Chakra cleanse into channeling and so she is currently working on a book of the wisdom passed to her through her clients in these videotaped sessions.
She continues motivational speaking and when time permits she accepts PLR clients into her study and while not all channel, many do and that is always exciting when a new energy pops in to share wisdom. She donates her time to an annual Mental Bank Program class for impoverished single parents to show them how they can change their life by simply changing their expectations. Thoughts are things according to the Law of Attraction and that is the central key to The Mental Bank Program. She teaches a little quantum physics to each client and introduces them to their hypothalamus gland, where all of the body's emotions are manufactured. Understanding the process and learning to be an observer can really amplify a clients success when they are dealing with anger, frustration, depression and so forth.
She will travel to meet with certain clients and do the Chakra work, and when working with a client facing certain driving phobias and fears she will travel to them on the initial visit. She has an office in Middleburg, FL and also works in the Tampa area one week a month.
Tracy's formal education was English Literature and Nursing but finds a very strong connection to energy healing and herbal remedies. She is Certified as a hypnotherapist but is also happy to accept the title of Space Cadet in light of the direction her practice has taken. Her goal is always to take a client to a level of confidence and understanding so that they no longer need her. Maybe not a brilliant financial strategy but it is the one she embraces.
---
Languages Spoken
---
Hypnotherapy Specialties
Aggression
Assertiveness
Communication
Past Life Regression
Procrastination
---
Experience
Tracy has worked for the last year doing Meta-Physical work with Chakras and Channeling Sessions along with the study of Past Life Regression. She does frequent workshops on Handwriting Analysis and is currently preparing to provide her Past Life Regression and Handwriting Analysis services to the travel industry.
---
Education
Diploma in Hypnotherapy




Hypnosis Motivation Institute

- Nationally Accredited College of Hypnotherapy - 818-758-2747
Date Started: 02/18/2010 - Date Graduated: 10/23/2010
Total Hours: 300 - Total Weeks: 52 - Total Years: 1
---
Continuing Education from the American Hypnosis Association
Advanced Emotional Freedom Technique

- 01/2016

Advertising and Promotion 1

- 06/2018

Basic Emotional Freedom Technique

- 12/2015

Emergency Hypnosis

- 01/2015

Emotional and Physical Sexuality 1

- 02/2020

Ericksonian Hypnosis

- 12/2019

Hypnosis and the Law of Attraction

- 12/2019

Hypnotic Modalities

- 12/2019

Mental Bank Seminar

- 12/2019

Rapid and Instant Inductions

- 11/2010

Stage Hypnosis

- 11/2011
---
Certifications from the American Hypnosis Association
Advanced Handwriting Analysis

- 12/2014

Hypnosis and Childbirth

- 08/2015

Hypnosis and Sports Performance

- 09/2012

Hypnosis and Weight Loss

- 09/2012

Hypnosis for Immune Disorders

- 04/2020

Past-Life Regression Therapist

- 10/2011

Smoking Cessation

- 09/2012
---
Professional Memberships
American Hypnosis Association


Member Since: 2010
---
Contact Information
Tracy J. Sutton
Intuitive Hypnotic Solutions
Middleburg, Florida 32068, United States
904-424-1913