Biography for
Tyshee Satchell

,

CCHt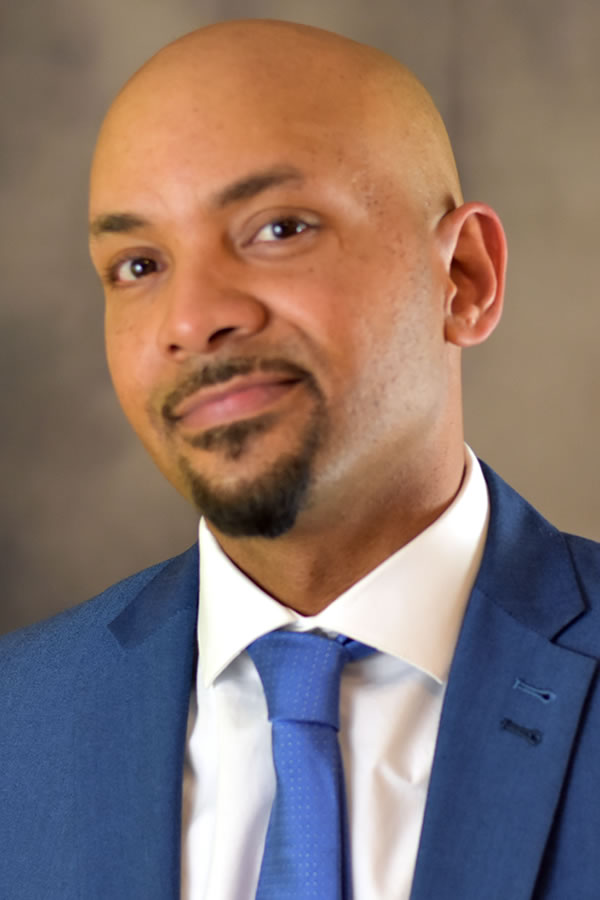 Am I living my best life?
Am I living at my full potential?
What would my contribution to the world be?
These are questions that I was faced with at some point in my life. Maybe you're facing them too right now, just like I did at that crazy time in my life. Each passing year, I felt a growing awareness of how little time we were granted in our lives. And that's why I kept asking myself if I was truly happy, fulfilled, and purposeful.
As those questions grew even stronger in my consciousness, it awakened in me a curiosity to learn and seek what options and experiences were out there that could offer me the answers and relief I was seeking. Until that moment, I was never into spirituality or the healing powers of my own mind. However, I began to dive into this field as I did my research on counseling, personal coaching, and a variety of transformational seminars. Then came the day that would change the trajectory of my life forever. My friend told me, "Why don't you try hypnotherapy?"
Hypnotherapy? This was a completely foreign concept to me at that time. What would this practice offer me? But I started those private sessions anyway and it was mindblowing. I experienced spiritual and personal breakthroughs unlike anything else I had tried. It was hypnotherapy that helped me discover and more importantly access the powers within my own mind, my subconscious mind, that offered me the ability and path to transform my life. One by one, from personal goals and habits to deeper issues of self-esteem, self-love, and prosperity vs scarcity beliefs, hypnotherapy delivered what felt to me, an organic, rapid, yet comfortable path to the life goals and purpose I was seeking.
I thought to myself, "this was it!" This was the ultimate answer to all the burning questions I had in my mind year after year. I got curious and excited enough to dive into the world of hypnotherapy, and this I did with the blessing of my hypnotherapist as well. Over several months, I learned so many wonderful and fascinating tools that would help people harness the true power of hypnotherapy to drive personal transformation and empowerment. It was invigorating and I was anxious to put my clinical hypnotherapy skills into practice.
Today, I am an accomplished hypnotherapist who was able to discover my life's passion of reaching out my hands to others who are on or looking for the path of personal transformation. Nothing makes me happier than to watch day after day as everyone who steps into my office learns how to let go of pain, discover the power of their souls and live a fulfilling life. It's an amazing feeling that I would love you to experience as well. So, I welcome you to join me on a journey of exploration into the natural healing properties of your mind, body, and spirit.
Whether you're looking to achieve a personal improvement goal or to improve your mind through hypnosis, I encourage you to explore this powerful resource which I'm sure will comfortable and efficiently assist you to get to the peak of satisfaction. Think you're ready to walk down this amazing path? Feel free to reach out to me for a free phone consultation. I'll be happy to answer your questions and explore the potential of a fruitful partnership.
---
Hypnotherapy Specialties
Lack of Direction
Procrastination
Relaxation
Self Esteem
Self Image
Stop Smoking
Stress
Substance Abuse
Weight Loss
Worry
---
Experience
I've been working with clients for the past two years, and I would have to say it's been a wonderful experience for me. Helping others has become my number one priority, and I wouldn't change it for the world!
---
Education
Diploma in Clinical Hypnotherapy with Honors




Hypnosis Motivation Institute

- Nationally Accredited College of Hypnotherapy - 818-758-2747
Date Started: 08/18/2020 - Date Graduated: 09/09/2021
Total Hours: 720 - Total Weeks: 52 - Total Years: 1

Associate of Occupational Studies in Mind-Body Psychology with Honors




Hypnosis Motivation Institute

- Nationally Accredited College of Hypnotherapy - 818-758-2700
Date Started: 09/13/2021 - Date Graduated: 10/05/2022
Total Hours: 720 - Total Weeks: 52 - Total Years: 1
---
Continuing Education from the American Hypnosis Association
Build and Enhance your Hypnotherapy Practice with Group Hypnosis

- 09/2020

Ericksonian Hypnosis and Therapeutic Metaphors

- 09/2020

Hypnosis in History

- 07/2020

Making the Unconscious Conscious

- 09/2020

Marketing Mastery - The Basics of Building your Practice

- 10/2020

NLP: Principles and Strategies of Success

- 09/2020

Sigil Magic Imagery - Draw your Way to Success

- 09/2020

Subtleties of Hypnotherapy

- 02/2021

Tapping the Subconscious through Conversational Hypnosis

- 09/2020

Uplifting Depression - How Hypnotherapy Can Help

- 09/2020
---
Certifications
Certified Clinical Hypnotherapist


American Hypnosis Association - 818-758-2700
Certification Number: 010497
Certification Valid To: Mar 14, 2024
---
Certifications from the American Hypnosis Association
Certified Practitioner of Neuro-Linguistic Programming

- 02/2021

Hypnosis and Smoking Cessation

- 10/2020

Hypnosis and Weight Loss

- 03/2021

Hypnosis for Anxieties and Fears

- 12/2020

Mental and Emotional Release® Therapy

- 01/2021

Trauma Recovery Hypnosis

- 03/2021
---
Awards
Honors Graduate - AOS Degree Program


Hypnosis Motivation Institute - 10/05/2022

Honors Graduate - Clinical Hypnotherapy Program


Hypnosis Motivation Institute - 09/13/2021
---
Professional Memberships
American Hypnosis Association


Member Since: 2021
---
Languages Spoken
---
Contact Information
Tyshee Satchell
Philadelphia, Pennsylvania 19144, United States