Biography for
Lisa Machenberg

,

CCHt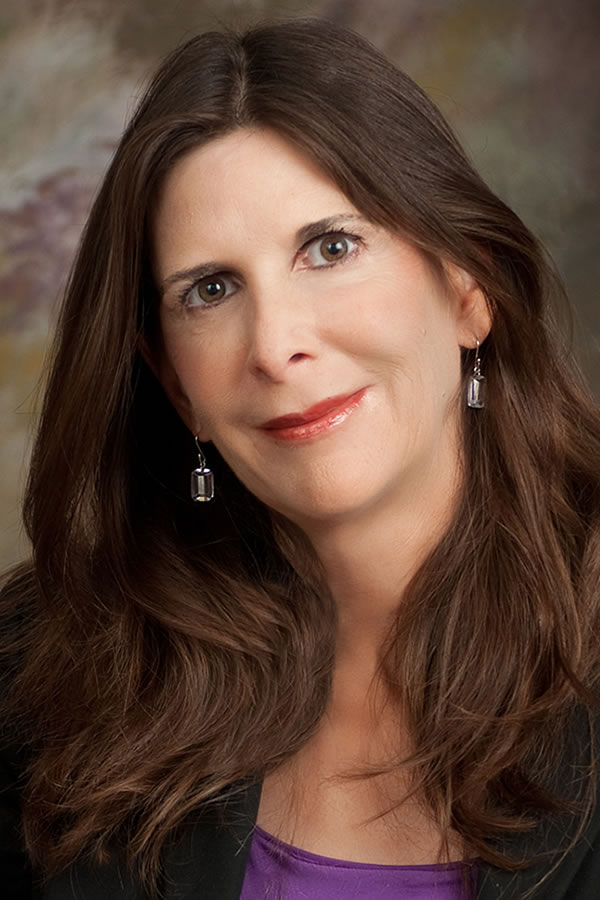 I believe that hypnotherapy can unleash the power of the subconscious mind to help individuals to turn their goals into reality. I help clients access their own wisdom and determination. I specialize in issues at each stage of life: fertility, pain free labor and child birth, relationship strategies, parenting, comfort and wellness, and follow through.
---
Hypnotherapy Specialties
Child Birth
Chronic Pain
Fertility
Relationship Enhancement
Sexual Problems
---
Experience
I have been in private practice in Tarzana and West Los Angeles, California since 1993. The scope of my hypnotherapy practice includes, fertility, pain management, fears and phobia elimination and habit control. I also work with parents to teach them how to use hypnosis to become the moms and dads they have always wanted to be.
Since 1994, I have been an instructor at the Hypnosis Motivation Institute in Tarzana, California. My classes include: medical hypnosis, crisis intervention, hypnotic regression, defense mechanisms, and ethics and law.
I am the facilitator of the Infant and Toddler Program at Gan Malibu Preschool in Malibu, California. I have conducted continuing education seminars for the American Hypnosis Association on: Working with seniors, gourmet weight loss with hypnosis, using hypnosis to find your soul mate, fertility and hypnosis, parenting and hypnosis: the natural partnership.
---
Education
Diploma in Clinical Hypnotherapy with Honors




Hypnosis Motivation Institute

- Nationally Accredited College of Hypnotherapy - 818-758-2700
Date Started: 09/03/1993 - Date Graduated: 09/03/1994
Total Hours: 720 - Total Weeks: 52 - Total Years: 1

Bachelor of Science




Lewis and Clark College

- 503-768-7000
Date Started: 09/15/1977 - Date Graduated: 07/15/1981
Total Hours: 6000
---
Continuing Education
American College of Physicians 1994, Complementary Medicine, Medical Marriage, American College of Physicians 1996, Working with Seniors The Link between Childhood Stress and Adult Medical Issues, Association of Jewish Education 1998, The Relaxed Infant Teaching, "Mommy and Me".
Harvard/UCLA, 2000, Marriage after Children, Stress and Medical Issues.
Harvard/UCLA, 2004, Female Sexual Dysfunction.
St. Lukes, Kansas City 2005, Treating the Overweight Family with Lifestyle Changes, Crohn's Disease in Children, Sleep Disorders 3 months through 4 years of age.
---
Continuing Education from the American Hypnosis Association
A Primer on Transpersonal Psychology

- 08/2022

Basic Emotional Freedom Technique

- 09/2016

Body Syndromes

- 08/2022

Cancer: The Path of Diagnosis to Hypnosis

- 07/2017

Create a Professional Zoom Group Experience

- 08/2022

Everybody Rides the Carousel

- 07/2022

First Three Hypnosis Sessions

- 02/2016

Hacking Happiness Hormones

- 05/2022

How to Give a Dynamic Hypnosis Speech

- 03/2009

Hypnosis and the Law of Attraction

- 03/2013

Hypnotherapy and Rehab: An Inside Look

- 06/2018

Imagery for Life Passages

- 04/2020

Integrative Depth Psychology and Psychotherapy: Clinical Application

- 09/2021

Intimate Conversations with Dr. John Kappas

- 08/2013

Introduction to Somatic and Parts Work for Healing Trauma

- 09/2021

Introduction to the Embodied Mind Theory

- 09/2021

Intuitive and Energy Healing

- 02/2022

Love, Sex and Intimacy

- 01/2017

Low Blood Sugar

- 05/2018

Mental Bank Magic

- 08/2022

Metaphysical Imagery

- 04/2020

Mindfulness-Based Cognitive Therapy (MBCT)

- 09/2021

Parts Therapy - A Powerful 4 Step Process to Changing Lives

- 05/2022

Research Articles Course

- 06/2022

Synesthesia: The Neuroscience of Metaphor

- 06/2022

The Eel and the Blowfish: A Graphic Novel of Dreams, Trauma, and Healing

- 08/2022

The First and Second Waves of Transpersonal Psychology

- 06/2022

Thirteen Breaths to Freedom

- 06/2022

Truly Mindful Coloring

- 05/2022

Understanding and Working with Older Patients

- 09/2021

Understanding the Big Book of Alcoholics Anonymous

- 06/2022
---
Certifications
Certified Clinical Hypnotherapist


American Hypnosis Association - 818-758-2700
Certification Number: 010019
Certification Valid To: Jan 01, 2100
---
Certifications from the American Hypnosis Association
Hypnosis and Sports Performance

- 05/2011

Hypnosis and Tinnitus

- 07/2017

Past-Life Regression Therapist

- 02/2016

Smoking Cessation

- 05/2009
---
Awards
Honors Graduate


Hypnosis Motivation Institute - 04/27/1995
---
Professional Memberships
American Hypnosis Association


Member Since: 1995

Hypnotherapists Union Local 472


Member Since: 1995

Parent and Teacher Association


Member Since: 2001
---
Instructor at HMI – Classes Taught
3-5 - Hypnotic Regression/Past Life
5-4 - Child Hypnosis
7-3 - Crisis Intervention
7-4 - Ethics in Therapy 1
7-5 - Ethics in Therapy 2
8-4 - Medical Hypnosis
---
Articles
---
Languages Spoken
---
Contact Information
Lisa Machenberg
Hypnosis Motivation Institute
Tarzana, California 91356, United States
310-259-2524
Lisa R. Machenberg
Malibu, California 90265, United States
310-259-2524