Biography for
Rickey Saez

,

CHt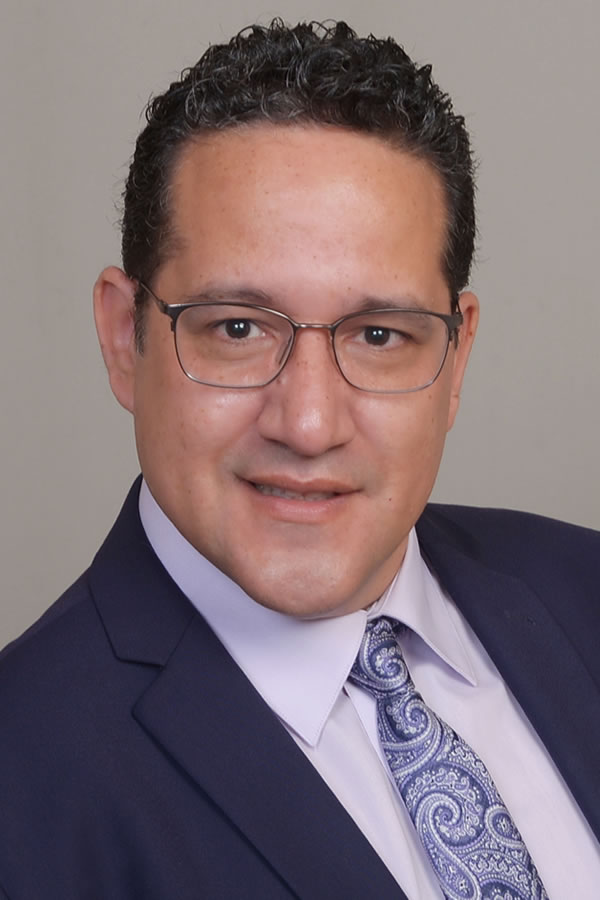 A hypnotherapy session is a collaborative effort between the client and the hypnotherapist. It is my belief that the solution the client seeks comes from within and its with that principle I collaboratively will work with each client.
The subconscious mind already knows what it needs to heal, to release, to move forward. I'm there to facilitate that journey, to assist the clients to stay clear of their critical mind, and allow themselves to navigate through their subconscious to where the healing begins. Every client is unique, thus I tailor each session to what their individual needs are. Please note that anything beyond Avocational/Vocational will require a medical referral.
I believe that authenticity, empathy and humor are imperative in life and being a certified hypnotherapist. At times, we take ourselves too seriously, not allowing ourselves to take a step back, and acknowledge that we are human and our actions will reflect as such. I'm here for you without judgment, to help, to take a break from punishing yourself and guide you to become the best version of you.
I'm very proud to offer religious based sessions for those who are faith driven. Since childhood, teachings of varied world religions have surrounded me. My mother used to own an international religious store where I would spend my childhood summers working. From an early age, I learned to differentiate between material, earthly problems, and issues that were more metaphysical.
As an adult, I volunteer my time at the Morristown Memorial Hospital aiding cancer patients with energy healing and hypnotherapy. Within my practice, I donate a certain amount of hours a month for women or men who are either have been physically or emotionally abused or destitute.
I have also had the privilege to provide hypnotherapy and energy healing services to members of the LGBTQ community and assist terminally ill clients in coping with the final stages of their transition.
---
Hypnotherapy Specialties
Aggression
Anger
Anxiety
Death or Loss
Fears
Forgiveness
Guilt
Insecurity
Motivation
Pain Management
Panic Attacks
Past Life Regression
Performance Anxiety
Procrastination
Relaxation
Self Esteem
Stop Smoking
Stress
Tinnitus
Trauma
---
Experience
Rickey Saez graduated with honors from HMI College of Hypnotherapy and became a Certified Hypnotherapist. He is a member of the American Hypnosis Association and Hypnotherapists Union Local 472. He is also a Certified Karuna and Reiki Master Teacher and Practitioner and received his certification from one of the top international Reiki Master teachers in the world.
He utilizes a diverse range of modalities in his practice including Therapeutic Imagery, Past Life Regression, Inner Child Work, Advanced Handwriting Analysis, NLP, Therapeutic Journaling, Reiki Holy Fire, and Karuna.
His lifelong mission is to help others find hope, confidence, strength and their voice so they can advocate for themselves and overcome personal or professional obstacles. He provides a trusted, non-judgmental voice to follow in the journey to rediscover their self worth.
Rickey is currently practicing in New Jersey and seeing clients remotely all over the world.
---
Education
Diploma in Clinical Hypnotherapy with Honors




Hypnosis Motivation Institute

- Nationally Accredited College of Hypnotherapy - 818-758-2747
Date Started: 03/23/2021 - Date Graduated: 04/19/2022
Total Hours: 720 - Total Weeks: 52 - Total Years: 1
---
Continuing Education from the American Hypnosis Association
Body Syndromes

- 05/2021

Creating a Professional Zoom Room

- 04/2021

Crystal Singing Bowls and Hypnosis

- 06/2021

Embracing Your Shadow Self

- 06/2021

Emergency Hypnosis

- 01/2023

Emotional and Physical Sexuality 1

- 05/2021

Ericksonian Hypnosis and Therapeutic Metaphors

- 12/2021

First Three Hypnosis Sessions

- 12/2021

Hypnosis and the Law of Attraction

- 11/2021

Hypnosis and Weight Loss Part 2

- 09/2021

Hypnosis for Past Life Regression Therapy

- 01/2022

Hypnosis in History

- 03/2021

Intimate Conversations with Dr. John Kappas

- 11/2021

Intuitive and Energy Healing

- 04/2021

Kappasinian Hypnosis

- 04/2021

Make Your Hypnotherapy Material Look Professional

- 02/2022

Master the Arm Raising

- 04/2021

Mental Bank Seminar

- 05/2021

Rapid and Instant Inductions

- 10/2021

Spoon Bending - Come to the PK Party!

- 12/2021

Stress Relief Techniques

- 12/2021

Subtleties of Hypnotherapy

- 10/2021

Tapping the Subconscious through Conversational Hypnosis

- 08/2021

The Power of Releasing Guilt and Shame

- 05/2021

Thirteen Breaths to Freedom

- 07/2023

When the Calling to Help Becomes the Obstacle

- 02/2022

Why Can't Anyone See My Website?

- 02/2022

Working with Children and Children on the Autism Spectrum

- 06/2021
---
Certifications
Certified Hypnotherapist


American Hypnosis Association - 818-758-2700
Certification Number: 010731
Certification Valid To: Aug 09, 2025
---
Certifications from the American Hypnosis Association
Advanced Handwriting Analysis

- 01/2022

Advanced Handwriting Analysis

- 11/2021

Healing the Inner Child

- 03/2021

Healing the Inner Child

- 05/2021

Hypnosis and ADD-ADHD

- 09/2021

Hypnosis and Pain Management

- 04/2021

Hypnosis and PTSD

- 09/2021

Hypnosis and Tinnitus

- 12/2021

Hypnosis and Transgender Clients

- 01/2022

Hypnosis and Weight Loss

- 09/2021

Hypnosis and Weight Loss

- 09/2021

Hypnosis for Clients with Cancer

- 05/2021

Hypnosis for Immune Disorders

- 12/2021

Hypnosis for Insomnia and Sleep Disorders

- 01/2023

Past-Life Regression Therapy

- 05/2021

Trauma Recovery Hypnosis

- 09/2021
---
Awards
Honors Graduate - Clinical Hypnotherapy Program


Hypnosis Motivation Institute - 04/20/2022
---
Professional Memberships
American Hypnosis Association


Member Since: 2021

Hypnotherapists Union Local 472


Member Since: 2021
---
Website
Mindful Restore
https://www.MindfulRestore.com/
---
Languages Spoken
---
Contact Information
Rickey Saez
Mindful Restore
Bernardsville, New Jersey 07924, United States
908-532-4044