Hypnosis for Creating Successful Teens - NEW Live on Zoom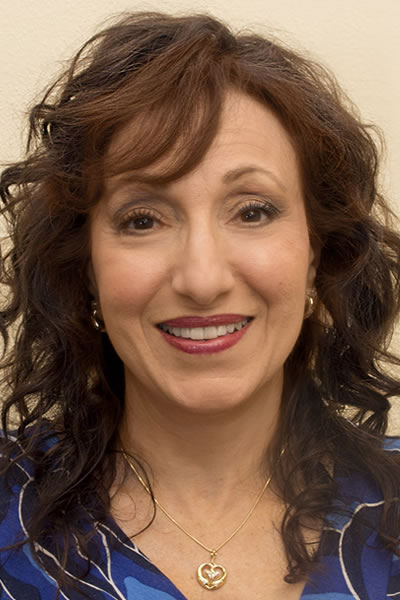 Presented By: Rosanne MacDonald-Kingsbury
Saturday, August 27, 2022 from 10:00 AM to 1:00 PM (Pacific Time)
NOW Live on Zoom: The American Hypnosis Association is proud and excited to now offer students around the world this exciting, Interactive Distance Learning (IDL) seminar, LIVE on Zoom.
Regardless of where you live in the world you can attend this live interactive online course directly from your home or office through Zoom Meetings. Live questions and answers with your Instructor and interaction with your peers delivered in real time.
Bonus: In addition to the live seminar, we will also provide you with 180 days access to the Zoom recording from that day's live on Zoom seminar. This allows you to review and study the course on streaming video after the live event.
---
Helping teens manage stress in this fast-paced competitive world. Tips, tools and hypnotic scripts to help your teen clients.
Do you know teens who feel pressured to keep up with this fast-paced world… needing and wanting to be accepted, excel in school, sports, recreation, keeping up with social media and more? Now more than ever, the pressures of "keeping up" are causing stress, anxiety, fears, phobias, depression, physical ailments and unfortunately, suicides. This is leading to serious health and relationship issues, which then interfere with their everyday living and well-being.
Over the past 20 years of practicing hypnotherapy, Rosanne has specialized in, worked with, and guided teens and young adults not only to relieve and release the negative emotions, but to live healthier, happier, more confident, fulfilling lives.
Learn how to work with teens! They can greatly benefit from our work as hypnotherapists. You will be provided with tips, tools and hypnotic scripts to help this much-needed demographic of our society.
Included in this Course:
Hypnosis to relieve "Societal Stress" and create "Calmness and Confidence"
Hypnosis to calmly set boundaries (with social media, friends, etc.)
Strategies, tips and tools any teen can use to end procrastination and to excel in school and life
Sample hypnosis scripts that address social media stress, impulsivity, general social situations and anxiety of not "keeping up"
Sample hypnosis scripts for teen stress, and creating calmness, confidence, self-discipline and setting healthy boundaries
Hypnosis for calmly letting go of electronic devices during certain hours
Hypnosis for self-care and positive empowerment
Suggestions for parents, stepparents, and guardians of teens
Hypnosis for Creating Successful Teens workbook (PDF)
Total 4 Elective Hours/CEU Certificate
---
Video Release/Recording Disclaimer
This AHA "Live on Zoom Event" is being recorded for student review and/or Pay-Per-View sales. To protect your privacy, we will always edit out/delete your name from your Zoom Room square in post-production before releasing. By registering for this Zoom seminar I hereby agree to grant the Hypnosis Motivation Institute and/or John Kappas Inc., American Hypnosis Association, Panorama Publishing Co. to have the right to publish, distribute, broadcast and/or market the video recording of this Zoom seminar/class in which I appear for educational purposes, programs, libraries, Pay-Per-View sales and seminars without any limitation and in any medium throughout the world and in perpetuity without compensation of any nature to me.
AHA Event Registration Information
Saturday, August 27, 2022 from 10:00 AM to 1:00 PM (Pacific Time)
Early Registration by Thursday, August 25, 2022
Add to Cart
AHAEVECRESUC01
AHA Members –
$215.00
(Late Registration: $225.00)
Non-Members –
$225.00
(Late Registration: $235.00)
Attention RES/AOS Students and AHA Members
Note: No Cancellations/No Refunds after 24 hours prior to class start.
AHA Continuing Education Disclaimer
American Hypnosis Association Continuing Education Courses are not a substitute for your Hypnotherapy training. This seminar does not teach basic Hypnosis skills or general Hypnotherapy knowledge and is designed for professionals who already have completed or are in the process of Advanced Hypnotherapy Training. Advertising yourself as certified in specialty areas of Hypnotherapy without the benefit of an Advanced Hypnotherapy Diploma from HMI or another duly recognized training institution is considered unethical.