Hypnosis and Tinnitus - Online Certification Course
Presented By: John Melton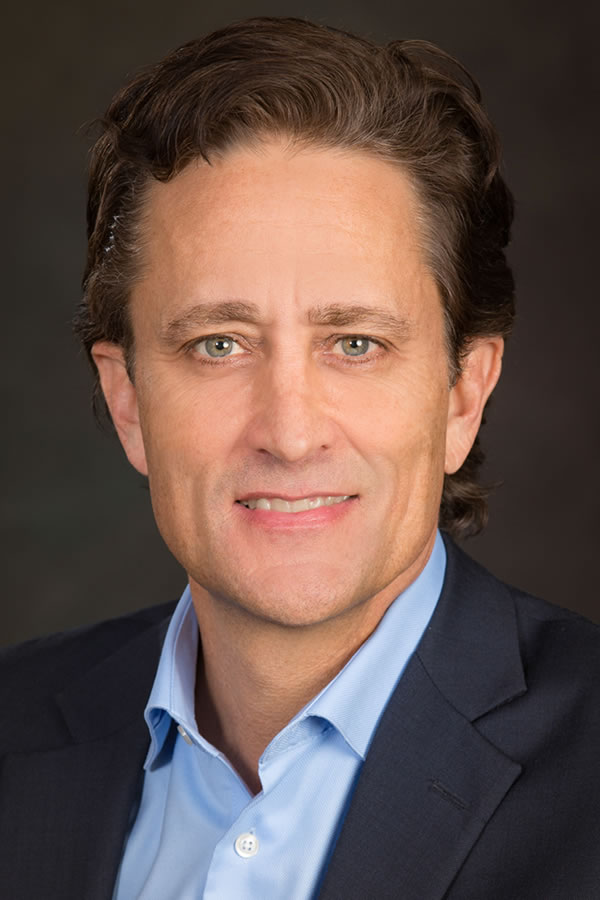 Become a Certified Specialist in Hypnosis and Tinnitus
Imagine waking up one day with a strange buzzing sound in your ears that lasts for hours. A week later it starts again, this time it's louder and happening on and off all day. By the third week it becomes unbearable and nearly constant. You can't concentrate, it's hard to talk to people, watch TV or enjoy music. It disrupts your sleep, your relationships and for some, makes them wonder if life is even worth living under these conditions.
What is this chronic ringing in the ears? It's a condition called Tinnitus (tin·ni·tus) and the American Tinnitus Association estimates that over 50 million Americans suffer from it, 12 million of them, have it bad enough to seek medical attention. Most of them however, will be medically untreatable and sent home and told to "learn to live with it". But, what they're not told is how to do that. We had one client report to us that he spent over one million dollars, out of pocket, seeking any and all medical treatments around the world, looking to escape the misery of Tinnitus, and despite those efforts experienced no relief. But what if there was a better solution, something natural, organic, and right inside our own minds?
In this AHA Certification Course we're going to meet two clients who decided to try Hypnosis after all the medical treatments had failed to relieve the suffering of the chronic ringing in their ears.
For our Hypnotherapist and Instructor, we are once again going to turn to HMI Instructor, John Melton. His professional and personal experience in this area over the last 18+ years has lead to the development of his Hypnotic Tinnitus Relearning Therapy, thus making him the perfect candidate to demonstrate and instruct our AHA Members and guests how hypnosis and the power of our own mind, might be a better solution for those suffering from Tinnitus.
Five (5) Minute Sneak Preview
This Certification Course is Convenient and Affordable
This specialty certification course can make you a godsend to the thousands of people suffering from chronic Tinnitus as well as a valuable asset to the health care professionals looking for assistance to deal with their chronic Tinnitus patients.
Now, we're delivering this Certification Course directly to your home or office through the magic of streaming video. No standing in line, no one hour lunch break, no spending 8 hours in a classroom. Plus you have access for 6 months to study and review at your convenience.
In this Hypnosis and Tinnitus Seminar you will receive:
2¼ hours of streaming video instruction
11 hours of streaming video of actual therapy sessions with two chronic Tinnitus clients, demonstrating the techniques taught in the lecture
35 minute documentary following the two Tinnitus clients (Joe and Cathy) through their six week experience with John's hypnotherapy treatment
180 days unlimited access
13-page Hypnosis and Tinnitus workbook (PDF)
AHA Hypnosis and Tinnitus Certification
Total 14 Elective Hours/CEU Certificate
Also Included in this Certification Course:
Understanding Tinnitus
How to educate the clients about this condition
Specific questions to evaluate the clients Tinnitus
Belief change and its importance with Tinnitus clients
A detailed outline for your first session with a Tinnitus client
A description of the followup sessions
Tools to assist your clients' progress
Never again will you shrink away or doubt your ability or expertise to help someone with Tinnitus. Proudly advertise your expertise as an AHA Certified Hypnosis and Tinnitus Specialist. Don't miss out on this opportunity to supercharge your private practice and multiply your clientele with referrals from licensed health care professionals seeking Hypnosis for their chronic Tinnitus patients.
Register or Login to Order
You must be logged in to your AHA/HMI Account to order this Pay-Per-View course. Purchase options and promotional pricing are available after login. Please choose one of the three options below:
Not an AHA Member? – Join the AHA Today!
Become a new or renewing member of the AHA today for just $179.00 per year and receive your choice of an exciting $109.00 or $159.00 online streaming video seminar for FREE.
Real Time Student Comments
Hypnosis and Tinnitus
2023-02-21 at 09:05 Pacific Time
This is a great course - very thorough and explanatory. I feel prepared to help people with tinnitus - at least after studying the manual and my notes again thoroughly. I became interested in this based on something John Melton said in a case conference, and I told my husband (his hobby is being in a rock band) about it. During the height of the pandemic, he heard on NPR that more and more musicians were suffering with Tinnitus, and there was no good form of assistance (that's what the story said). It makes sense that a time of shut down and fear increased the number of people who began to be plagued by Tinnitus.
K.K. from Bloomington, Indiana, US
---
Hypnosis and Tinnitus
2023-02-08 at 16:08 Pacific Time
Powerful class. It has helped me with clients whose presenting issues are in categories beyond even Tinnitus. This class really needs to be taken by all hypnotherapists to address multiple issues. So much of what we work with is not a disease, but a symptom. This has helped tremendously with my toolbox. Thank you.
S.A. from New York, New York, US
---
Hypnosis and Tinnitus
2022-12-12 at 20:01 Pacific Time
Great class. I found viewing both clients cases very insightful in general, not just for Tinnitus. They were both pretty complex in their own way. It was really helpful to see how John listened, but was able to see the core and direct the session accordingly.
J.B. from Spokane, Washington, US
---
Hypnosis and Tinnitus
2022-11-17 at 13:43 Pacific Time
The session with Kathy is my all time favorite case presentation. So many of her issues I resonated with. I actually did the Hypnosis sessions along with her and they have helped greatly. I have noticed in my experience and research that people on the spiritual will almost always experience Tinnitus. I believe it is due to the deep emotions like fear of the unknown felt on such a journey. John did an amazing job grounding her and believing in her true self. Wonderful.
E.C. from Alhambra, California, US
---
Hypnosis and Tinnitus
2022-11-14 at 11:48 Pacific Time
John Melton is an exceptionally skilled facilitator, hypnotherapist, and competent teacher. It is always a joy to watch him with a client.
J.K. from Sherman Oaks, California, US
---
Hypnosis and Tinnitus
2022-11-11 at 06:02 Pacific Time
I have found this to be a fascinating course, and look forward to incorporating it in my practice.
A.G. from Foxboro, Massachusetts, US
---
Hypnosis and Tinnitus
2022-11-09 at 20:48 Pacific Time
This was an excellent class that helped me understand tinnitus and how to treat clients suffering with it but it also had wonderful ideas of how to work with clients afraid of change, afraid of being who they really are and want to be. Thank you.
B.P. from Chicago, Illinois, US
---
Hypnosis and Tinnitus
2022-10-21 at 08:50 Pacific Time
A very educational course delivered in an easy to understand way. Many thanks!
R.C. from El Segundo, California, US
---
Hypnosis and Tinnitus
2022-08-20 at 11:07 Pacific Time
Loved this certification. The amount of information in the lecture is amazing. Thank you.
R.W. from Virginia Beach, Virginia, US
---
Hypnosis and Tinnitus
2022-06-20 at 16:55 Pacific Time
I have genuinely appreciated and enjoyed this class on hypnosis and tinnitus.
J.D. from Idaho Falls, Idaho, US
---
Hypnosis and Tinnitus
2021-12-28 at 22:12 Pacific Time
Great certification course, thank you.
R.S. from Bernardsville, New Jersey, US
---
Hypnosis and Tinnitus
2021-07-25 at 11:42 Pacific Time
This class was amazing and so very helpful. John's explanations and instructions are clear and thorough. And watching him work with the two cases was an invaluable educational experience!
V.B. from Quakertown, Pennsylvania, US
---
Hypnosis and Tinnitus
2021-04-04 at 16:55 Pacific Time
Very informative and a sound rich environment is very helpful. Thanks for great live examples.
L.D. from Pleasanton, California, US
---
Hypnosis and Tinnitus
2021-04-04 at 16:08 Pacific Time
This is a wonderful class. Learned so much about tinnitus.
K.R. from Desert Hot Springs, California, US
---
Hypnosis and Tinnitus
2020-12-26 at 20:06 Pacific Time
A very thorough overview of the condition with case studies demonstrating how to deal with clients who are in either the logical/cognitive or emotional frame. John is a highly motivating teacher.
G.T. from Breakfast Point, New South Wales, AU
---
Hypnosis and Tinnitus
2020-12-11 at 03:40 Pacific Time
Contains very helpful and comprehensive information on how to explain the symptoms to the client and how to manage it.
M.Y. from Makati, Metro Manila, PH
---
Hypnosis and Tinnitus
2020-12-02 at 08:00 Pacific Time
Very interesting and helpful class. I know people who suffer and will be good to help them understand this condition better and hopefully set them on a path to relief.
K.S. from Long Beach, California, US
---
Hypnosis and Tinnitus
2020-11-09 at 19:51 Pacific Time
This course is very helpful. I suffered from Tinnitus for a few months due to stress. I was fortunate enough to reverse it and the ringing sound disappeared. I had a lot of fear during the time I had tinnitus. I would like to help people who suffer from this symptom. Thank you John.
J.P. from Santa Clara, California, US
---
Hypnosis and Tinnitus
2021-02-23 at 00:16 Pacific Time
John Melton delivered a thorough course as usual. I had wanted to study with Professor Emeritus Pawel J. Jastreboff, PhD, ScD, MBA so to have this course reference Prof. Jastreboff was perfect. Thank you very much for your dedication to teach this course.
M.C. from Gold Coast, Queensland, AU
---
Hypnosis and Tinnitus
2020-10-20 at 12:34 Pacific Time
Love this class. I have many clients waiting for help.
T.Y. from Crowley, Louisiana, US
---
Hypnosis and Tinnitus
2020-09-09 at 18:53 Pacific Time
Every class with John Melton is a great class. What a legend in the making!
K.W. from Shreveport, Louisiana, US
---
Hypnosis and Tinnitus
2020-08-14 at 23:52 Pacific Time
I thought this class is important to me. I think I am just starting to feel Tinnitus effect my work at the restaurant and other places. I woke up with ringing of the ears about a week before I joined AHA.
A.V. from Hillsboro, Texas, US
---
Hypnosis and Tinnitus
2020-09-03 at 04:31 Pacific Time
Very comprehensive and covers all the aspects of tinnitus.
Z.R. from Stirling, Western Australia, AU
---
Hypnosis and Tinnitus
2020-07-16 at 11:24 Pacific Time
Excellent! Very thorough and understandable in addition to very interesting.
A.P. from Douglaston, New York, US
---
Hypnosis and Tinnitus
2020-07-06 at 12:32 Pacific Time
Excellent course, very informative and well-presented!
K.V. from Marousi, Athens, GR
---
Hypnosis and Tinnitus
2020-05-26 at 13:22 Pacific Time
John gave a complete, thorough, comprehensive and easy to comprehend training course. John, as always, gives a great certification class and is one of the best trainers in the Hypnosis field. Thanks John for another professional certification course.
H.F. from Boca Raton, Florida, US
---
Hypnosis and Tinnitus
2020-05-30 at 08:10 Pacific Time
The session was very informative about tinnitus in general, and very helpful in understanding the correct approach to helping a client who has tinnitus.
R.S. from Kennett Square, Pennsylvania, US
---
Hypnosis and Tinnitus
2020-05-08 at 18:23 Pacific Time
This was a very informative and interesting class. I look forward to using these tools and methods with my clients who suffer from tinnitus.
S.S. from Calabasas, California, US
---
Hypnosis and Tinnitus
2020-05-06 at 20:14 Pacific Time
Amazing class with John, as usual. Particularly impressed with his case studies for this certification class. His professionalism, patience and natural talent as a hypnotherapist are truly inspiring.
M.A. from Miami Shores, Florida, US
---
Hypnosis and Tinnitus
2020-05-03 at 11:17 Pacific Time
I'm so incredibly grateful for John Melton. Clearly a master of his craft and so so willing and able to share his knowledge. It is because of Mr. Melton that I have decided to dedicate myself to medical hypnosis. Thank you John!
C.F. from New Orleans, Louisiana, US
---
Hypnosis and Tinnitus
2020-04-08 at 16:58 Pacific Time
The background information on tinnitus and outline on how to work with these clients is clear and methodical. It was also really beneficial to see how John tailored the therapy process as well as hypnotic suggestions to two really different clients. He's thoughtful with every step and I learned a lot from his work.
C.T. from Monterey Park, California, US
---
Hypnosis and Tinnitus
2020-03-26 at 13:40 Pacific Time
I loved this! John Melton again does a phenomenal job at teaching with compassion and humor. His knowledge and skill is a gift. I look forward to helping clients with Tinnitus and know that I will be able to do so.
S.A. from Hailey, Idaho, US
---
Hypnosis and Tinnitus
2020-03-24 at 11:48 Pacific Time
I have always enjoyed John's presentations, this one is no different. I chose to take the course when I became aware of my tinnitus which upon reflection has always been there at a level below any need for attention personally. Now, I understand that my shoes and my tinnitus are equally important sensations to my mind. Thanks John.
D.G. from Bayfield, Colorado, US
---
Hypnosis and Tinnitus
2021-02-08 at 14:25 Pacific Time
As a tinnitus sufferer myself, I found the whole tinnitus programme extremely beneficial. It has deepened my understanding of the condition. The realisation that the negative emotional responses associated to the sound of the tinnitus is linked to the autonomic nervous system "flight /flight" which in turn reinforces the perception of the tinnitus, has given rise to hopes that hypnosis could actually be a viable way to break this loop. The excellent work of John Melton has given rise to this understanding and the belief that in treating tinnitus sufferers with hypnosis, the focus of attention should not be on eradicating the tinnitus itself, but on the negative emotions associated with the tinnitus sound and that, once this changes, 'habituation' might occur and thus a reduction in the perception of the tinnitus. It has been an excellent lesson.
M.T. from Romiley, Manchester, GB
---
Hypnosis and Tinnitus
2020-02-05 at 18:07 Pacific Time
Wonderful, informative, practical and helpful in so many ways! If you are a professional practitioner or just a person that is interested in the subject - it is a must. Thank you John Melton for your amazing work!
I.D. from Osaka, JP
---
Hypnosis and Tinnitus
2019-11-15 at 11:11 Pacific Time
This was great. I have a friend with tinnitus and I'm really looking forward to practicing on her!
E.T. from Albuquerque, New Mexico, US
---
Hypnosis and Tinnitus
2020-01-30 at 17:06 Pacific Time
John Melton is an awesome instructor. Enjoyed this class very much. I learned a lot.
S.W. from Milford, Delaware, US
---
Hypnosis and Tinnitus
2019-10-31 at 12:24 Pacific Time
This was a very good course. John dealt with two very different clients and showed how to adapt to the client type, so that he could assist them using hypnotherapy. The Tinnitus information explained what Tinnitus is, and how to to work with it.
I.C. from Cape Town, Western Cape, ZA
---
Hypnosis and Tinnitus
2019-10-27 at 13:27 Pacific Time
Very well explained and the material is very useful.
R.S. from Wolverhampton, West Midlands, GB
---
Hypnosis and Tinnitus
2019-10-15 at 00:18 Pacific Time
Great class! Yet another way that hypnotherapy can effectively manage hard-to-resolve issues. I'm excited to support people struggling with tinnitus.
J.L. from Salt Lake City, Utah, US
---
Hypnosis and Tinnitus
2019-09-24 at 13:21 Pacific Time
I am glad that I took this class, for I am surprised to find out many people around me need help on this issue.
J.S. from Ukiah, California, US
---
Hypnosis and Tinnitus
2019-08-29 at 15:44 Pacific Time
My name is Bingzhuo, I am from China. I have been suffering from tinnitus for 9 months. For this reason, I lost my job and opportunity of studying master degree. I have visited about 10 different doctors which include family doctor, ENT, audiologist ,neurologist, psychologist and Chan Master. I did a lot of tests such as CT and MRI and there is no physical issue. I tried many different treatments, but the results were not very good. However, when I finished learning the topic, I found hope. I rediscovered tinnitus and retrained my subconscious. I think I found the truth and the way, the next step is to verify them.
B.W. from Oak Park, California, US
---
Hypnosis and Tinnitus
2019-08-22 at 05:34 Pacific Time
I hope to be able to help many with this condition.
C.F. from Oelwein, Iowa, US
---
Hypnosis and Tinnitus
2019-06-28 at 14:48 Pacific Time
Powerful and accurate, thank you.
A.B. from Fes, MA
---
Hypnosis and Tinnitus
2019-05-09 at 12:54 Pacific Time
Great course. Excellent teaching. Very informative.
E.A. from Fullerton, California, US
---
Hypnosis and Tinnitus
2019-04-06 at 12:25 Pacific Time
The instructor was excellent.
T.H. from Boulder, Colorado, US
---
Hypnosis and Tinnitus
2019-02-04 at 07:34 Pacific Time
Thank you John. I have Tinnitus and I have found that these principles work for myself and my clients. Clients commonly have trauma associated to the sound. Great information.
M.R. from Studio City, California, US
---
Hypnosis and Tinnitus
2019-02-03 at 15:13 Pacific Time
I really enjoyed this training. John Melton is a phenomenal instructor.
J.S. from Alden, Michigan, US
---
Hypnosis and Tinnitus
2018-12-08 at 11:22 Pacific Time
I enjoy John and the way he presents the courses. I also have Tinnitus and this course is certainly beneficial on a personal level. The two clients, because of the contrast in personalities, both gave a great example of Tinnitus and response to hypnotherapy. I had trouble with my playback on my computer and at times it took longer than usual to get through the videos so I will go back and listen again once this is resolved. Thank you for a great program!
M.L. from Southampton, Ontario, CA
---
Hypnosis and Tinnitus
2018-12-06 at 13:52 Pacific Time
This course was extremely helpful. I took it to prepare to help a specific client, who has been suffering with tinnitus for years. After the cognitive portion of our session, she was vastly relieved to see clearly how this condition can be managed. During the session when I was explaining habituation, she excitedly interjected that there has been a smoke detector in her apartment giving off low battery signals for months (Yes, I did encourage her to get that fixed!) and she doesn't even notice that sound, which visitors to her apartment find alarming and unsettling. She could immediately understand that her mind IS capable of habituation. It was a real 'ah-ha' moment for us both, thank you very much Mr. Melton.
G.O. from Fort Worth, Texas, US
---
AHA Continuing Education Disclaimer
American Hypnosis Association Continuing Education Courses are not a substitute for your Hypnotherapy training. This seminar does not teach basic Hypnosis skills or general Hypnotherapy knowledge and is designed for professionals who already have completed or are in the process of Advanced Hypnotherapy Training. Advertising yourself as certified in specialty areas of Hypnotherapy without the benefit of an Advanced Hypnotherapy Diploma from HMI or another duly recognized training institution is considered unethical.