Specialty Elective Courses
Length: 52 Weeks
Lecture Hours: 378
Homework Hours: 150
Days/Times: Scheduled Independently
Students pursue Elective Courses throughout semesters one and two. Elective Courses and the Elective Course Library enable students to explore their specialty interests and to self-direct a portion of their training. Students have the following options to fulfill their elective hour requirement.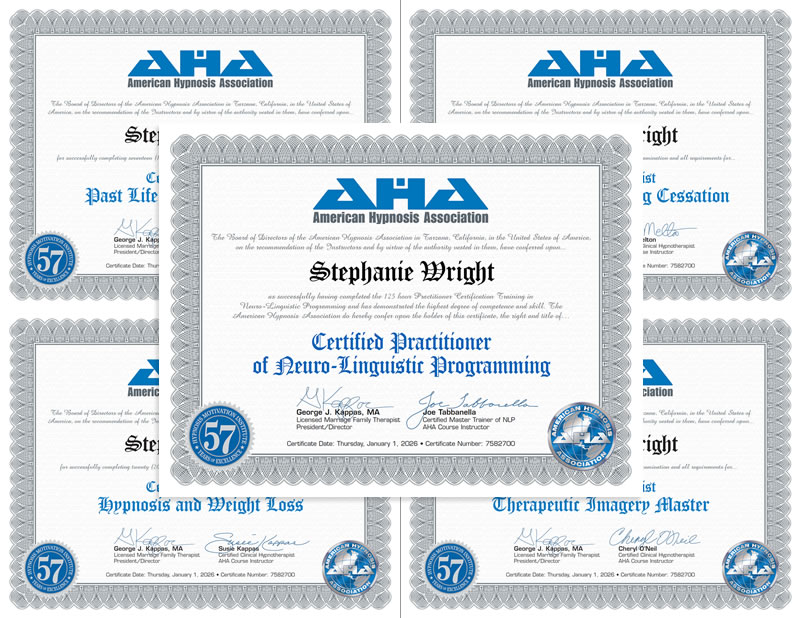 Specialty Certification Seminars – The American Hypnosis Association (AHA) conducts a wide variety of specialty certification seminars throughout the year. These seminars are generally held on Saturdays or Sundays or weeknight evenings. In addition, the AHA conducts a wide variety of continuing education courses and guest lectures and conferences. Some of these are free to AHA Members and many require additional costs, not included in tuition. For a schedule of dates and costs of the wide variety of seminars, courses, conferences, and lectures please see the AHA calendar at https://hypnosis.edu/aha/calendar/. The hours for attending these events count as Elective Hours.
HMI Elective Course Library – This library contains over 1,600 hours of lectures, recorded therapy sessions, research articles, documentaries and courses more all designed to supplement your hypnotherapy education. These elective course hours are logged electronically and provide online quizzes and exams that allow you to earn Elective Hours.
---