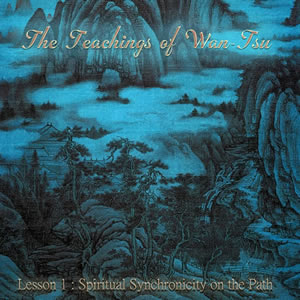 We are inviting you to embark on a new frontier, as we have created a type of audio program that we believe does not yet exist on the market. This new approach to creating a gateway into memorable experience, learning, and insight is a combination of storytelling and guided imagery, you become part of the story. Stories have been mankind's primary vehicle for teaching for a millennia, as far back as we have any records. Stories create a natural receptivity to new ideas and allow for vicarious experience to occur, whereby our learning takes on a deeper level that involves the subconscious mind. When we now blend this with guided imagery and hypnotic techniques, the story becomes even more personal and profound, and you become an integral part of the story.
You will first meet Michael, a man that came to meet his teacher, Wan-Tsu, in a non-ordinary way, an experience that forever changed his life. Over time, Michael developed an ongoing apprenticeship with Wan-Tsu, and eventually, their connection was so strong that Michael began to channel Wan-Tsu, guiding others on their path of discovery and insight. He then tells the fascinating tale of how he met Wan-Tsu, and also reveals the story of how Wan-Tsu discovered the reality synchronicity, of being connected and guided by the Universe.
Then Michael begins to allow his teacher to speak through him, and Wan-Tsu then guides you through an inner landscape in the mountains that you both occupy. He begins to instruct you on how to invoke fire, earth, air, and water, in order to move into balance, centeredness, and expanded awareness. After experiencing the shift brought about by these exercises, he then leads you to walk with him to a temple. Inside the temple, you will discover more insight and learn methods of moving into greater receptivity and insight, become more connected to your life's purpose and to the guidance of the Universe.