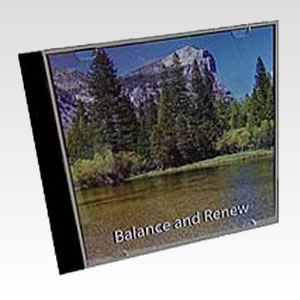 There are times when we need to stop what we are doing and set aside time for ourselves. It's a time to stop and relax. As we take this time, we can find what we need to center and ground ourselves.
This recording is designed to help you get back into balance. By centering and grounding yourself, the body is able to do what needs to be done to restore, refill and rejuvenate.
When you are finished listening to the recording it will be as if you have been revitalized, recharged and renewed.