MP3 Download Special! This MP3 normally sells for $14.95. Now, for a limited time, you can purchase this MP3 Download for 50% OFF and pay only $7.50 – that's a $7.45 savings! This special promotional pricing ends on Monday, July 11, 2022 at midnight Pacific Time.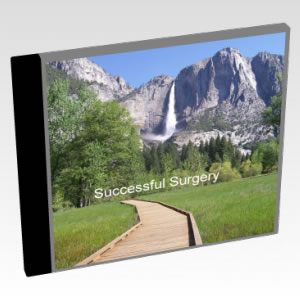 If you are preparing for surgery or a medical procedure this recording is for you. It will help you reduce stress and anxiety and instead focus on relaxation and healing.
It will assist you in developing a positive attitude preparing for surgery and to focus on your healing and recovery after surgery to bring your body back to wellness.
Listen to a Sample of Successful Surgery