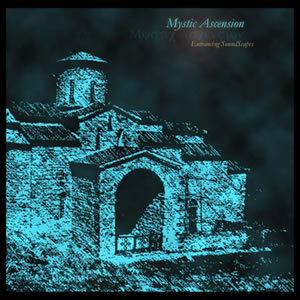 A journey of self awareness and expanded consciousness is gracefully attained through a series of tracks, each designed to create and maintain depth, balance and expansion.
The soundscapes on this recording have been specifically designed to produce states of profound relaxation and expanded awareness.
Targets an alpha brainwave state.
Utilizing PsimatiX™ proprietary audio technology.
This MP3 package contains 7 different tracks totaling approximately 44 minutes of playing time.
Listen to a 1 Minute Sample of Mystic Ascension
Track 1: Embarkation
Track 2: Attunement
Track 3: Introspective Glance
Track 4: Farscape
Track 5: Cave of Danaan
Track 6: Insight of Destiny
Track 7: Inner Sanctum
After purchase you'll be presented with download links for the MP3 files. You'll have access to these links for 30 days.