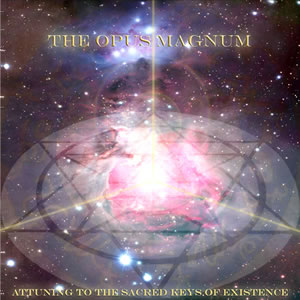 This composition was created to assist you in creating a space of Awareness, Attunement, and Intention.
This recording is a mirror, a vibrational and mathematical representation of the harmonic and sacred geometry of the Universe.
It has been rendered in such a way as to create the fertile ground for your greatest work, whether it be trance oriented process work, or the building up of your own personal power, or to bring about your will into manifestation.
Targets a low alpha and theta brainwave state.
Utilizing PsimatiX™ proprietary audio technology.
One 33 minute track.
Listen to a 1 Minute Sample of Opus Magnum
After purchase you'll be presented with download links for the MP3 files. You'll have access to these links for 30 days.